Chrissy Teigen & John Legend are reenacting "The Devil Wears Prada" on Snapchat, and it's a must watch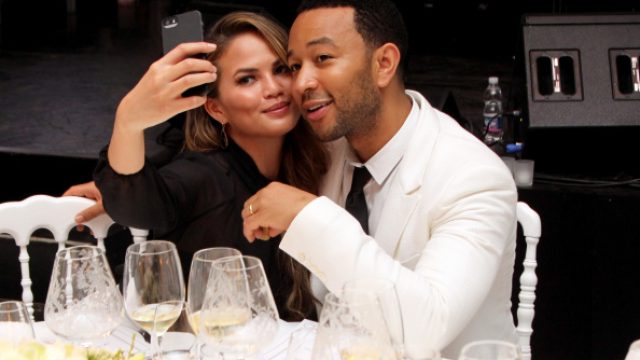 There's never a dull moment between Chrissy Teigen and John Legend. And when you combine their social media savvy with their obsession with the cult-classic The Devil Wears Prada, you ~know~ hilarity is bound to ensue.
The celeb power couple got in the Prada zone last night, channeling their favorite high fashion characters while kicking back in what looks like Chrissy's wardrobe. Wrapped up in a bath towel and swapping out designer accessories, Chrissy quipped a few Miranda Priestly one-liners in the series of Snapchat videos chronicling the reenactments.
"Flowers for spring? Groundbreaking…" Chrissy hisses in Miranda's sharp tone.
"Can you even spell Gabbana?" she snaps to John later.
"You know that person whose calls you're always taking? That's the relationship you're in!" John jibes at Chrissy, putting his own twists on Adrian Grenier's Nate role. (And pssst, in case you were wondering, the "person" on Chrissy's phone is actually Postmates. Duh!)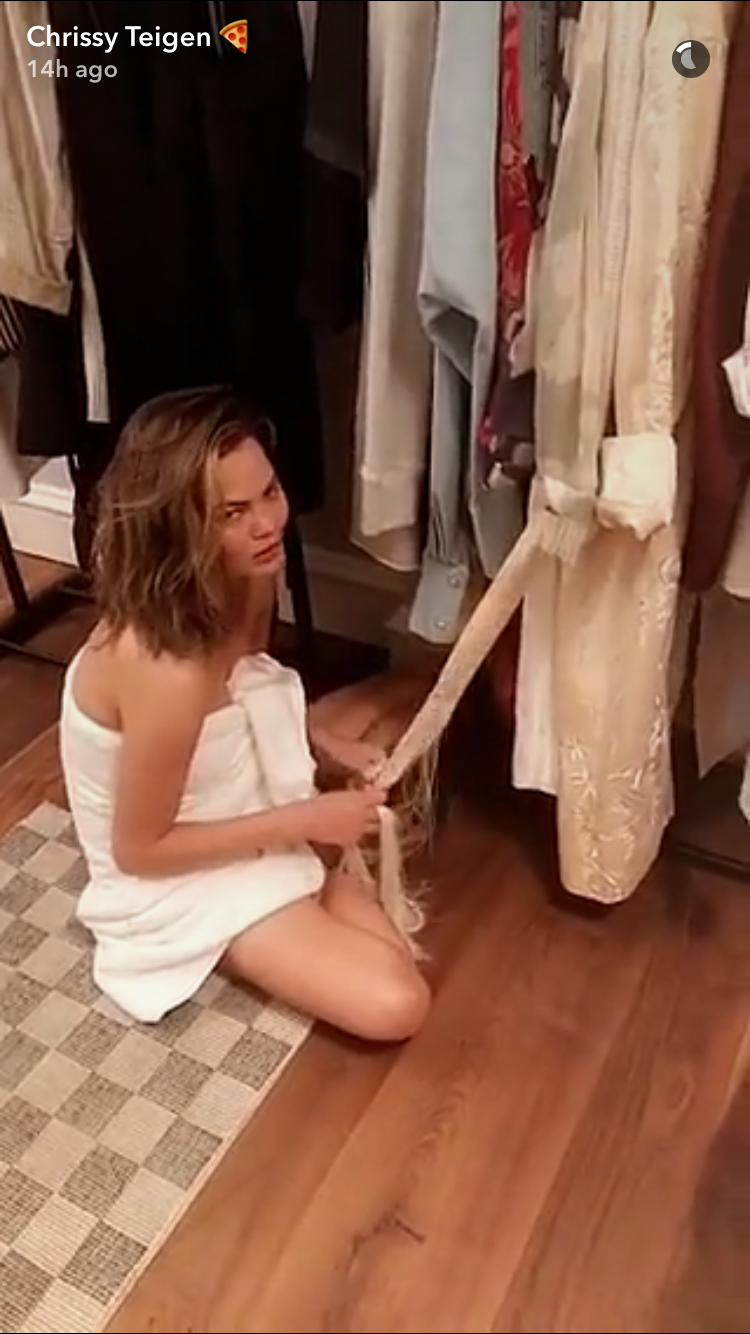 Seriously, we've seen these two act out some pretty hilarious stunts via Snapchat. But this is just too ~dayum~ good. Also the fact that Chrissy's clearly lounging around in her towel while *totally* getting into the scene just makes it even better.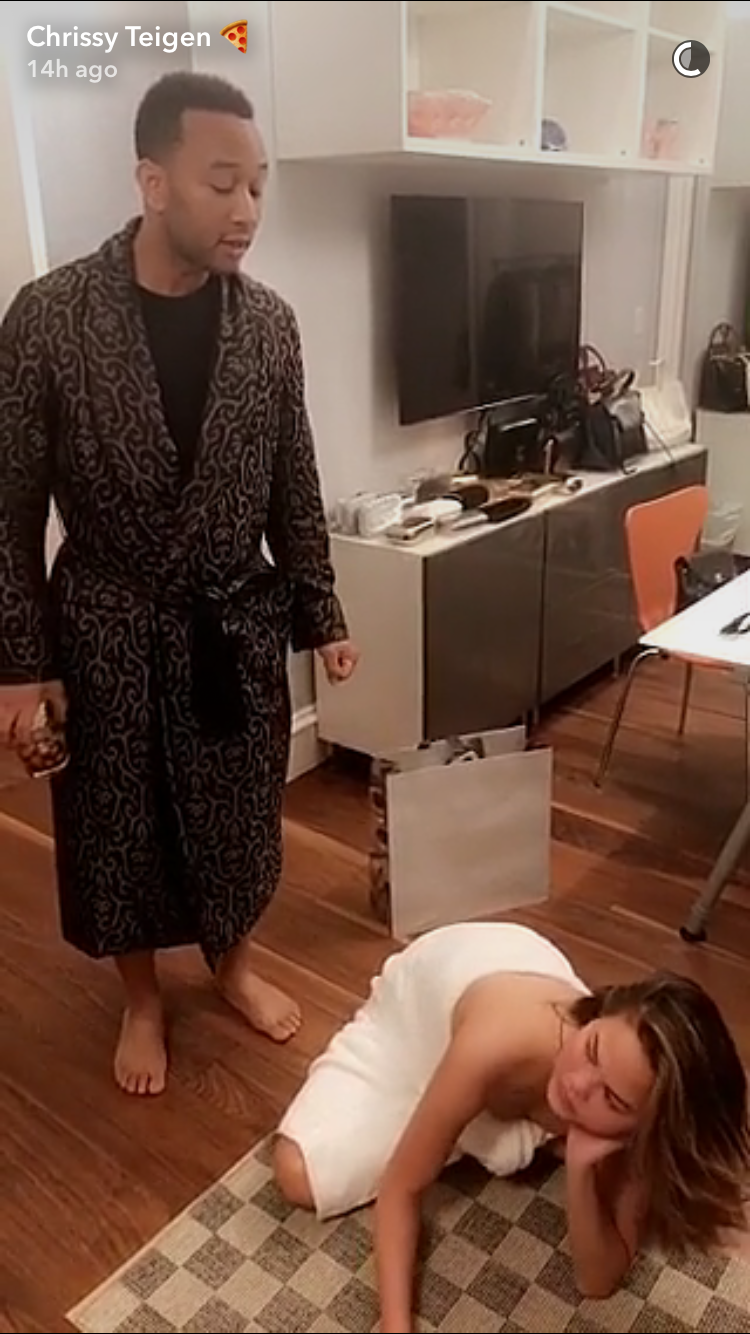 And in case you didn't already assume it, John has confirmed that the Meryl Streep and Anne Hathaway classic is one of their all-time favorite films.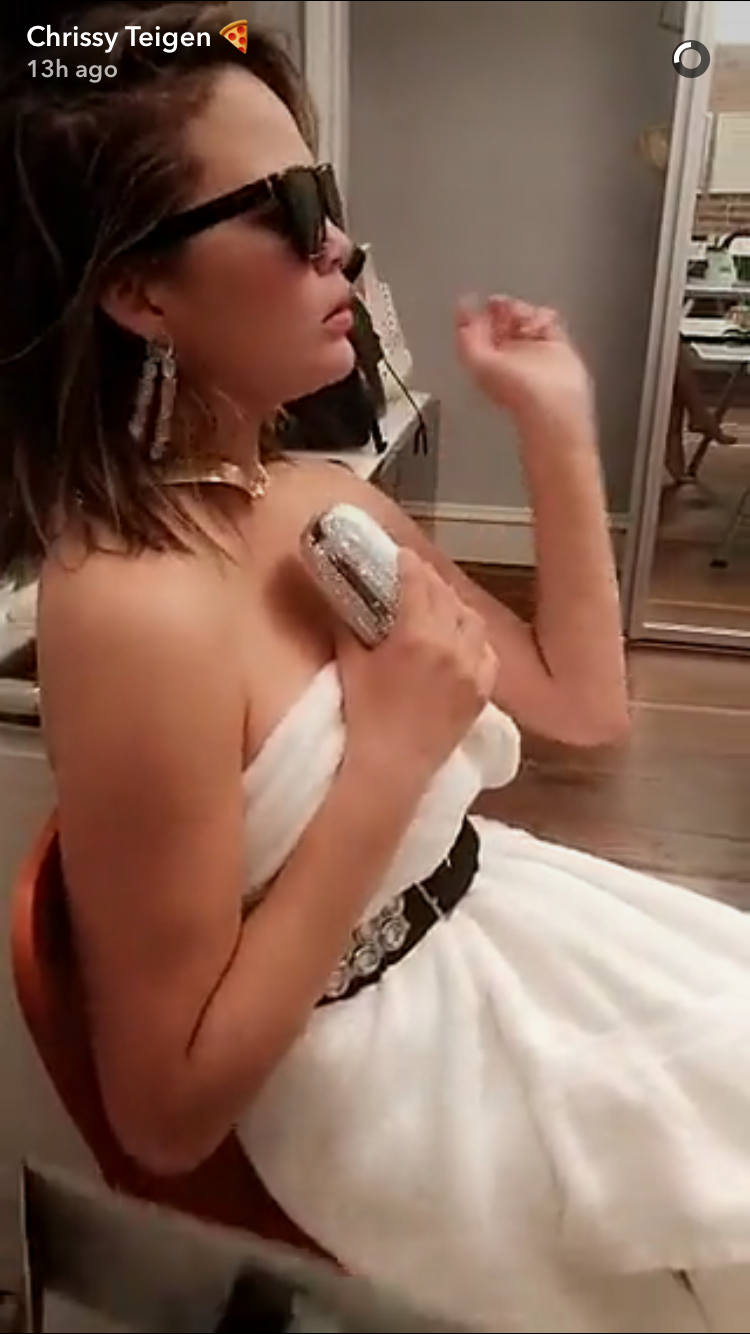 "We always joke about The Devil Wears Prada," John told Outtakeof the 2006 flick. "You can watch it every time it comes on, there's just something about it."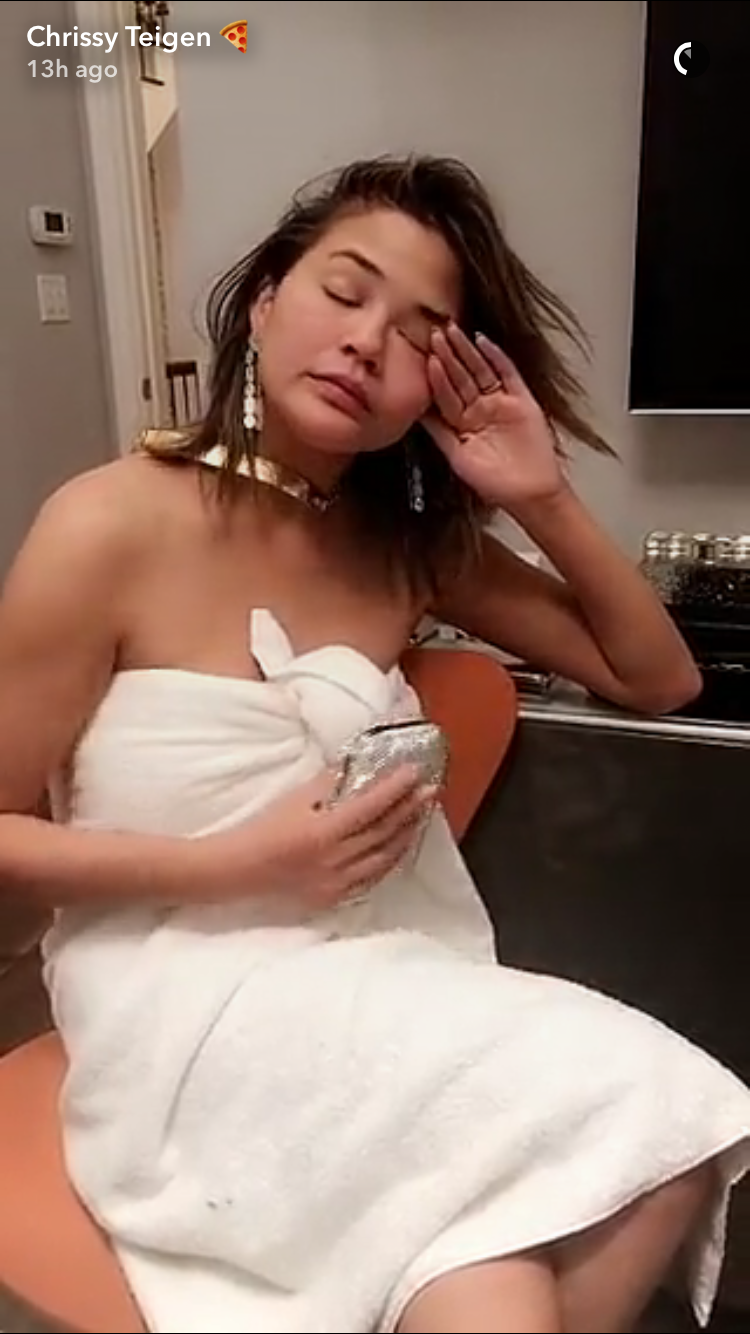 And clearly, he wasn't kidding. Because as evidenced by the Snapchat videos, both he and Chrissy know just about every line!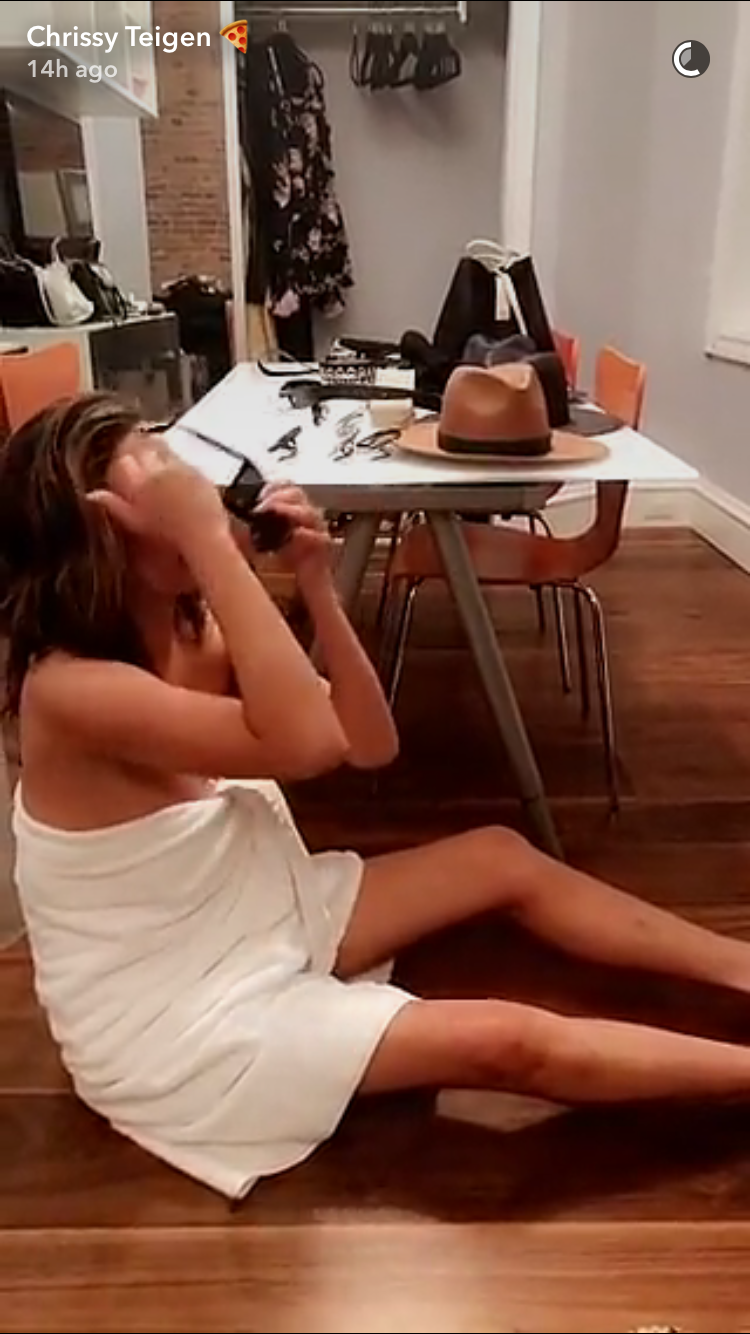 While we love their The Devil Wears Prada rendition, we've got a few suggestions for next time. Perhaps, a little Zoolander action? Or maybe some Mean Girls? Heck, we could even see them tackling some Sex and the City in the future!