You can experience the creepy world of "Stranger Things" now, and it's hella scary
Let's just all agree that Stranger Things is the best show on TV at the moment, yes? In fact, it's SUCH a great show that we wish we could live in it. Okay, well, minus the whole scary Demogorgon thing and creepy Hawkins Laboratory sketchiness…
Well, thanks to the technology-powers-that-be, now you really CAN experience the world of Stranger Things – and from the safety of your own office/bedroom/living room.
Netflix recently created a VIRTUAL REALITY experience that let's you walk through the Byers' family home in Stranger Things – but fair warning, it's pretty fucking creepy.
You basically experience the whole thing from Joyce's POV.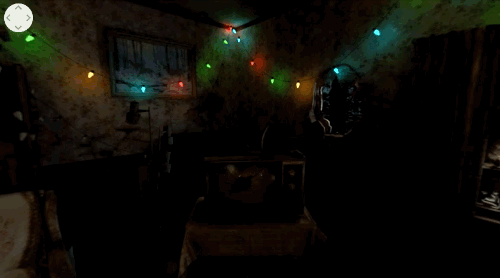 And, off the bat, there are eerie noises and haunting sounds.
But the REALLY COOL PART is that you can actually MOVE AROUND within the YouTube video as it plays.
Basically, there are a lot of ~strange things~ going on.
Without spoiling anymore, here's the video below for your enjoyment.  BUT be sure to have your volume (or some headphones) on.
https://www.youtube.com/watch?v=yg29RvYNSDQ?feature=oembed
The stars of the show, the kids, actually got to try an amped-up version of this experience with special headsets and props, and their legit fear will give you an idea of what you're in for.
Here's Millie Bobby Brown (Eleven), not prepared for what's in store…
…and then actually falling to the floor, screaming.
And Gaten Matarazzo (Dustin) attempting to keep his composure.
So if you thought what YOU experienced was scary, just watch these little stars having even bigger scares is below.
https://www.youtube.com/watch?v=uqW4l9Y5cXY?feature=oembed
At the very least, it'll put a smile on your face as big as Dustin's when he sees chocolate pudding.