OMG: Benedict Cumberbatch will host "SNL" for the first time with Solange as the musical guest and we cannot handle our excitement
We can't wait for November 5 — because Benedict Cumberbatch will be hosting SNL for the first time. NBC announced the news during last night's show, reported TVLine. We are ~beyond~ excited, because it gets even better: Solange (aka Solange Knowles) will be the musical guest.
We know, we know!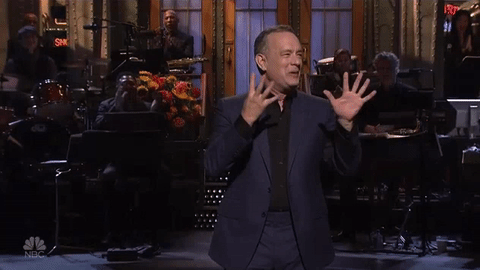 Cumberbatch recently had other big news, too, that he and his wife, Sophie Hunter, are expecting a second child. Between that and promoting Dr. Strange, he has a lot of exciting things going on.
As for Solange, she seems to be just as excited as we are about SNL.
false
Of course, her new album, A Seat at the Table, dropped a few weeks ago, and we're ~still~ listening to it nonstop.
And we're not the only ones who are fans.
Celebs have taken to Twitter to talk about it, too.
Like Rashida Jones.
And Calvin Harris.
false
ICYMI, SNL will be taking October 29 off, reported TVLine, since the show just completed four consecutive episodes and usually tends to do two- or three-week stretches. So this makes us anticipate November 5 even more. Who's with us?