A judge in a revenge porn case suggested the plaintiff send her photos to Playboy, and WTF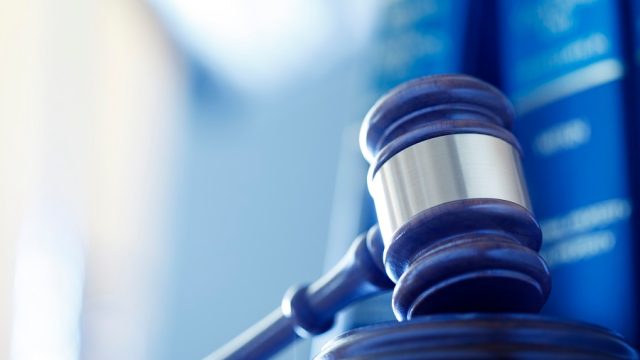 Unfortunately, despite repeated calls to believe women, victim-shaming remains a real problem in sexual misconduct cases. Recently, a judge in New Jersey had to apologize after he suggested that the plaintiff in a revenge porn case sell her photos to Playboy.
NJ.com reports that Middlesex County Assignment Judge Alberto Rivas made the comments to a woman who said she had sent nude photos to her married boyfriend but that his wife, the defendant, had obtained the pictures. The woman was requesting that her boyfriend's wife return the photos, as the plaintiff worried that she might post them on social media after they showed up in the wife's workplace. (How they were sent to the defendant's work is disputed, according to court documents.)
But Rivas did not sympathize with the alleged revenge porn victim. According to court documents seen by NJ.com, the judge accused the woman of making up the story to embarrass her boyfriend's wife. He also suggested that she send her photos to former Playboy publisher Hugh Hefner, who died in 2017.
"I will give you a piece of advice...The only person you should be sending naked pictures to are Hugh Hefner. He will pay you $100,000 for the use of them," Rivas said, according to the court documents.
Rivas's comments resulted in a complaint being filed with the Advisory Committee on Judicial Conduct. In a statement issued on August 15th, he admitted to violating the Judicial Code of Conduct and apologized for his words.
"I regret the comments I made during the proceeding," his statement read. "I felt the court was being manipulated, but I let my feelings about the case influence my language, tone, and demeanor, all of which were inappropriate."
Rivas's remarks were misogynistic and inappropriate, and we're glad to see that his behavior has been called out. We need to take revenge porn—and its victims—seriously.