We are obsessed with this retro '80s remix of Calvin Harris and Rihanna's song, "This Is What You Came For"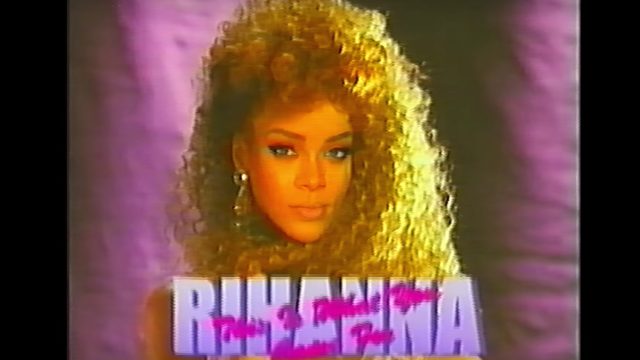 We love both Rihanna and Calvin Harris. And their latest pop collaboration slays ears and gives life to any listener. But it is the '80s remix of "This Is What You Came For" that has us beside ourselves with delight. In fact, it might just be one of the best remixes ever.
Of course, the original song being a real club banger. But the slowed-down the remix is surprisingly delightful to listen to. Shockingly, the added '80s flare takes nothing away from the dope music sung by Rihanna. If anything, it makes the song sound even more like a love ballad.
https://www.youtube.com/watch?v=QJe8Tub4-_g?start=29&feature=oembed
The song was obviously a modern-day hit.
But hearing it remixed in this totally unique style makes us believe that it could actually be a successful song no matter when it came out. And, not surprisingly, RiRi looks awesome rocking the totally '80s hair and big, dangly earrings.
The superstar can really pull any look off.
The video even does an amazing job of remixing the original music video itself, adding all sorts of VHS, throwback-style layers.
https://www.youtube.com/watch?v=kOkQ4T5WO9E?feature=oembed
The slowed down '80s remix of "This Is What You Came For" legitimately still sounds good. You could even say it's totally tubular, dude!