This awesome new restaurant chain is fighting poverty with a totally new way to pay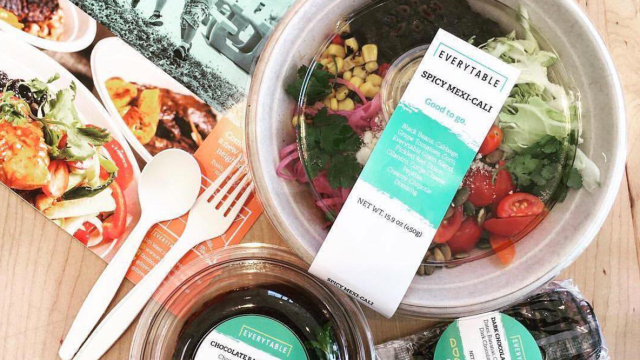 This forward-thinking restaurant chain takes food shortages and income disparity very seriously. And, in doing so, may spark a food revolution. How would you like to pay whatever you can afford for a yummy burrito?
The chain, called EveryTable, provides a new concept in eating out. It uses a sliding scale for menu prices. Depending on which store you visit and its zip code, you'll pay a variable price. They determine prices based loosely on the neighborhood's average income.
This pricing structure means different folks in different neighborhoods pay different prices. According to EveryTable co-founder and CEO Sam Polk, "Our strategy in general has been to make healthy food more affordable for everybody."
EveryTable's mission states, "Through grab-and-go locations, we sell nutritious food, fast, for less than what you're used to paying. We price our meals affordably, according to the neighborhoods we serve. So, while our prices differ from location to location, our food is always accessible to the local community. We've created a new standard to make healthy food a reality for all."
The variable pricing hopes to address the dangerous food deserts in the Los Angeles area.
Lower income families struggle with eating healthier. So EveryTable hopes to be an affordable solution. Higher meal prices in one location help offset the lower prices in other areas.
https://www.instagram.com/p/BO8A1suAYja
The unusual business model is working to solve hunger issues across demographics. And as a former Wall Street executive, Polk has a unique perspective about how to integrate a social conscious into his company. He wants to bring to light hunger issues that are more far-reaching than many people realize.
https://www.instagram.com/p/BMaOAfbh_da
This new model could mean a huge relief for some families struggling to find healthy meal solutions.
Plus, it will bring attention to the stark disparities and the problems of the food desert. This model could transform the food industry and bring more healthy choices to folks who might not have had the choice before.