You NEED to follow this rescue dog who fosters other animals on Instagram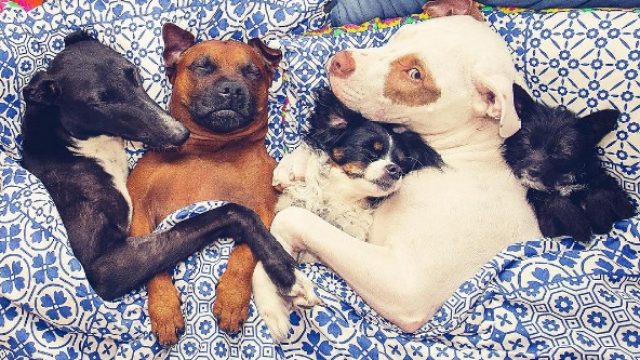 And today in your daily dose of cuteness, let us present to you a rescue dog named Pikelet.
According to his Facebook page, "at approx 5-6 weeks old Pikelet was saved from a council pound on death row in poor health with deformed legs and a curved spine. Big Dog Rescue (based in NSW, Australia) rescued and placed Pikelet into foster care where one month later, after lots of tender loving care, he was adopted by his lucky foster parents."
He actually, very quickly, became a celebrity in Australia and since his adoption, became Australia's "most supreme big foster Brother to needy homeless rescue puppies and a voice for those dumped, abandoned or awaiting their fate at council pounds and shelters."
Pikelet lives with an entire family of animals — he's even helped foster little chicks!
This magnificent creature is Pikelet.
And these are some of his foster brothers and sisters.
They spend a lot of time hanging out together. How could you ever not want to play with those cute little pups?
THEY EVEN TAKE BATHS TOGETHER!
No seriously, all these siblings literally do everything together. They even like to match!
https://www.instagram.com/p/BJkm_ppAAA0
THEY'RE. SO. CUTE.
Pikelet even has a foster pig!
Pretty sure they just achieved the highest level of #squadgoals as possible.
OMG WE CAN'T WITH THEM! SO CUTE!
They've got Halloween down to a science and know the importance of a solid group costume.
Okay, we have to stop because we're literally crying from how cute this is.
LITERALLY. CRYING.