Renée Zellweger and Jimmy Fallon costume wrestled, and it's the best thing we've ever freaking seen
Renée Zellweger is our fave, from her sweet sass to her just overall loveliness. Plus, the entire Bridget Jones series is basically the best thing ever (and obviously, we couldn't be any more excited for Bridget Jones's Baby to come out). So when we found out she was going to be on The Tonight Show Starring Jimmy Fallon, we knew we'd have to tune in. What we weren't expecting was for Zellweger and Fallon to WRESTLE.
And not only did they wrestle, but they wrestled in costume.
Take a look:
https://www.youtube.com/watch?v=nkrOIIN7Ono?feature=oembed
Fallon dressed up like none other than Santa, and Zellweger dressed up like a robot. Yeah, it was pretty much perfection.
We genuinely think one of the best parts about this whole thing wasn't the wrestling, or the giant inflatable costumes (though they were amazing), but just how obviously pumped these two celebs were and how much they genuinely got into it. We're seriously still smiling.
We mean, LOOK!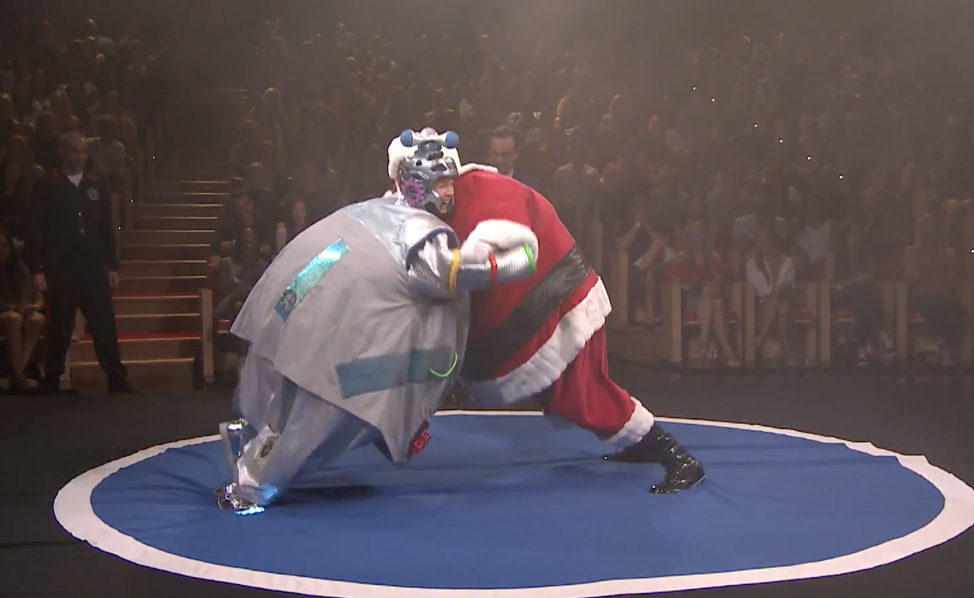 Like, OMG. We just couldn't stop laughing, and neither could they.
The best part? Zellweger *won* shocking everyone, including herself!
"He let me have that one, didn't he? she said.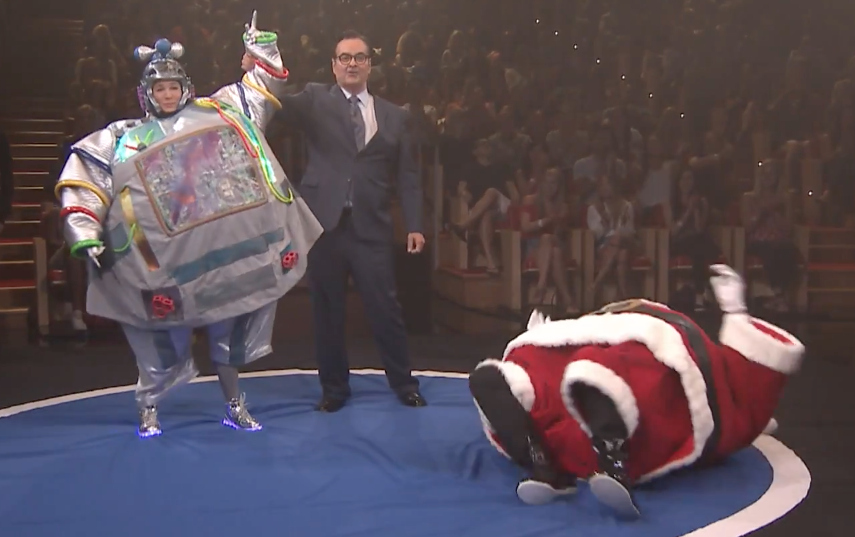 AND SHE WON THE SECOND ROUND!
Proving that she's basically a major, major champion. Renée, you continue to surprise us in the *best* ways.