Remembering Asma Jahangir, the late human rights activist who led an incredible life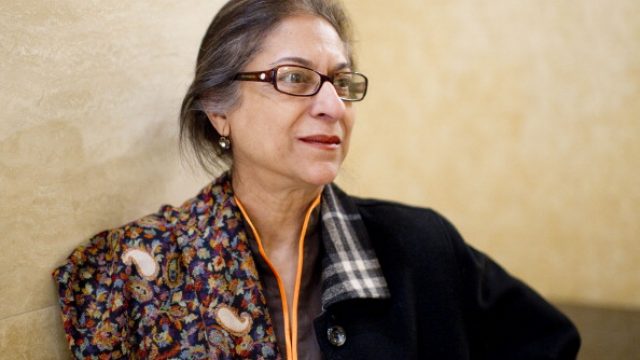 The world has lost a truly incredible person. On Sunday, February 11th, lawyer, feminist, and human rights activist Asma Jahangir passed away suddenly at the age of 66 due to cardiac arrest. While friends, family, and supporters mourn her loss, Asma Jahangir leaves behind the sort of legacy you can be truly proud of. She wasn't afraid to step to the forefront and fight the battles she believed in.
In case you don't know much about her, Asma Jahangir lived an incredible life. She made a name for herself by taking on tough fights and refusing to compromise her morals. As a human rights lawyer, she fought passionately to defend the rights of minorities and women. She was a devoted advocate for the people of Pakistan, struggling to make silenced voices heard through her tireless work.
From 2010 to 2012, Asma Jahangir served as the President of the Supreme Court Bar Association of Pakistan. She also co-founded the Human Rights Commission of Pakistan back in 1987. Created as an independent, non-profit organization, the Human Rights Commission of Pakistan is devoted to spreading awareness regarding human rights violations and defending the people of Pakistan against unjust persecution. Jahangir worked extensively with the Commission, assuming roles ranging from secretary general to chairperson. She remained in office until 2011.
It wasn't an easy road that Asma Jahangir chose to travel.
In the 1980s, Jahangir spent time in prison for fighting in in the Movement for the Restoration of Democracy under Zia ul Haq. Then, in 1995, her family was threatened when she defended 14-year-old Salamat Masih over blasphemy charges. And in 2008, in a move to terrify Jahangir, her daughters were kidnapped and assaulted.
Despite these hardships, Asma Jahangir never backed down.
She was an outspoken critic of the Hudood Ordinance and similar Pakistani laws that targeted women and minorities. She published two books (despite outcry from her enemies) and worked extensively with the United Nations. At the time of her death in 2018, Jahangir was working as the UN Special Rapporteur for Human Rights in Iran.
https://www.instagram.com/p/BfEJjGnHVpH
Over the years, Asma Jahangir received countless awards and accolades for her vital work. She was a feminist icon, a powerful advocate, and an inspiration to people across the world. Our thoughts are with Asma Jahangir's family and friends during this difficult time. She may be gone, but her impact will never be forgotten.