This is what a relationship expert thinks about open relationships
Open relationships aren't for everyone, but for a select few, they're a perfect way to revamp a romantic or sexual connection — as long as those open relationships are navigated in a healthy way.
When it comes to making them work, Brit & Co had a few questions and that's why they enlisted the help of a reliable source: Andrea Syrtash, a full-time relationship expert and the author of the book Cheat on Your Husband (With Your Husband). Syrtash gave a few pointers on how to make an open relationship successful, noting a few key methods that both parties should follow. But first thing's first — in Syrtash's eyes, what can be defined as an open relationship?
"It's essentially one in which the two people involved have agreed to engage in a romantic and/or intimate relationship outside of their primary romantic relationship."
So, in other words, it's definitely not an exclusive pairing.
Next up, Syrtash made sure to mention that for any open relationship, trust and communication is of the utmost importance. "It's important to already have clear communication, respect and trust as the foundation of your relationship before broaching this," she said. Which, makes perfect sense. If you can't trust your partner, having an open relationship with them will surely lead to hurt feelings.
Also, jealousy. Since not everyone can see the person they're dating involved with someone else, it's important to know that you, as an individual, can truly handle this kind of arrangement. (And if you can't, that's totally okay.)
In addition, Syrtash made sure to note that while you think you're cool with it, you might change your mind while it's all happening. Again, this is normal — but being open about it is way better than being closed off, and feeling hurt by your guy or girl going on dates that don't include you.
"Check in with yourself and gauge your genuine openness or comfort level," Syrtash said. "Ask your partner why this is of interest and express any concerns or questions. Also, consider doing a cost-benefit analysis. What's it costing you to try this arrangement? What's it costing you not to?"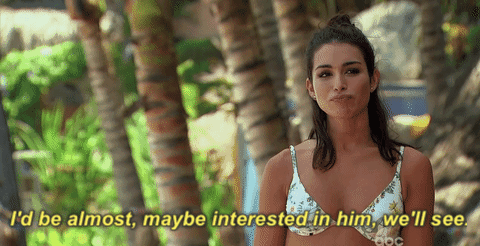 Finally, Syrtash thinks that setting up some rules beforehand will help open relationships thrive. Makes sense — both of you need to know what's cool, what's not cool, and you definitely need to be on the same page at all times.
"In certain cases, couples establish rules like, 'Nobody we know' or 'I want to be involved,'" Syrtash noted. "It varies, but the primary idea of having other intimate partners is the same."
Whether or not an open relationship is right for you is, well, your call to make. While some people think it's the worst idea in the world, others feel like the freedom will only make their love with their primary significant other blossom even further. But if you decide to give it a shot, at least you have some pointers on how to best approach it.