How This Latinx Beauty Founder Uses Makeup to Connect With Her Heritage
"My daily beauty rituals have kept me anchored to a commitment to self-care."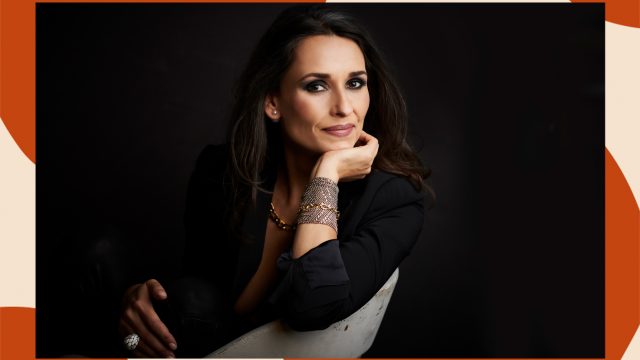 Sundays are a day to recharge and reset by hanging with friends, turning off your phone, bathing for hours on end, or doing whatever else works for you. In this column (in conjunction with our Instagram Self-Care Sunday series), we ask editors, experts, influencers, writers, and more what a perfect self-care Sunday means to them, from tending to their mental and physical health to connecting with their community to indulging in personal joys. We want to know why Sundays are important and how people enjoy them, from morning to night.
For as long as she can remember, Regina Merson, the founder and CEO of the Latinx-centric beauty brand Reina Rebelde, has been obsessed with makeup. It's the thing that's always helped her connect with her culture and engage with self-expression and self-care. After years of talking with her other Latinx friends about their love affairs with beauty products, Merson, realized that she wasn't the only Latina who had a unique relationship with makeup. However, there wasn't a Latinx-focused makeup brand available on the market to help her feel closer to her roots—and so in 2016, Merson decided to change that by creating Regina Rebelde.
"The industry lacked a beauty brand that was authentically for Latinas by Latinas, that celebrated Latinas year-round (not just during Hispanic Heritage Month), and that pushed beyond the stereotype of 'spicy Latina' or 'the Latina service worker,'" the 40-year-old tells HelloGiggles. "So much of Reina Rebelde is to constantly elevate the Latina experience and showcase our patriotism, roots, and pride for our individual countries of origin and our collective experience as fierce women… We all live this dualistic life in the United States and yet, we celebrate and maintain deep ties to our heritage and our roots."
Since its launch four years ago, Reina Rebelde has made quite an impact. The brand can be found in retailers like Amazon and Target and has been featured in publications such as Refinery29 and Allure, and it's also launching a Día De Los Muertos (Day of the Dead) capsule collection nationwide at Walmart this week.
"Reina Rebelde has a loyal cult following and so many women and men have been demanding Reina Rebelde at their local stores, but as an independent, self-funded company, it's really hard to get in and manage retail," Merson says. "I'm thrilled that Walmart values the Reina Rebelde brand and seeing the brand in Walmart stores is surreal. Never in my wildest dreams would I have thought I'd start a makeup line and see it in the country's largest retailer."
But just because the launch is happening doesn't mean Merson is done dominating the beauty space—there's still a few things she wants to knock off her bucket list. "In the years to come, I'd love to see Reina Rebelde available at more and more locations," she notes. However, with the coronavirus (COVID-19) pandemic still ongoing, Merson is mindful of the next steps she's taking when it comes to her company. "No amount of business savvy prepares you for a once-in-a-century pandemic," she says. "The flip side of it has been that a lot of rules went out the window about how to run a business, which was liberating in a way, too. The focus is much more on strategic thinking and survival. The fallout and benefits of all of this really remain to be seen though."
For this week's Self-Care Sunday, we spoke to Merson to learn more about her journey with makeup, her relationship with her Latinx heritage, her go-to self-care rituals, and her advice on incorporating makeup into your self-care routine.
Mental Health
HelloGiggles (HG): Over the years, how has your relationship with beauty and makeup affect your mental health?
Regina Merson (RM): In really positive ways. Like everyone, I have my dark hours and my high moments, too. My daily beauty rituals have kept me anchored to a commitment to self-care. A subtle reminder that no matter what is happening or how I feel about myself, performing my beauty rituals [are] a non-negotiable part of my day and make me feel good for giving myself the gift of "me time."
HG: What are some practices you suggest others try if their mental health is being affected by their beauty and looks?
RM: I would remind people that a little bit of effort goes a long way. It can feel very overwhelming to think that you have to do a whole face and head of beauty treatments every day when you're already overwhelmed with life or feel down. However, a little bit of skincare, a touch of eyeliner, or just a lipstick swipe can boost your mood and confidence. So baby steps are the key to pulling yourself out of mental health rut, and I think they can be really therapeutic. It's about taking any moment to do something that is just for you.
HG:Aas the founder of a makeup company, how do you care for your mental health when you know you have a heavy workweek ahead?
RM: The reality is all the days are workdays, so Friday and Sunday are sort of the same in my world. However, the one main difference on weekends is that sleep is a priority. I allow myself to sleep as long as my body wants—no alarm, no calls, and no appointments. Rest allows me to work more efficiently and recover. Running a business is a marathon that never ends, so recovery time is important for mental and physical health. I have read many sleep studies about optimizing sleep for your health, and at the end of the day, your body knows and tells you exactly what it needs. I listen to that.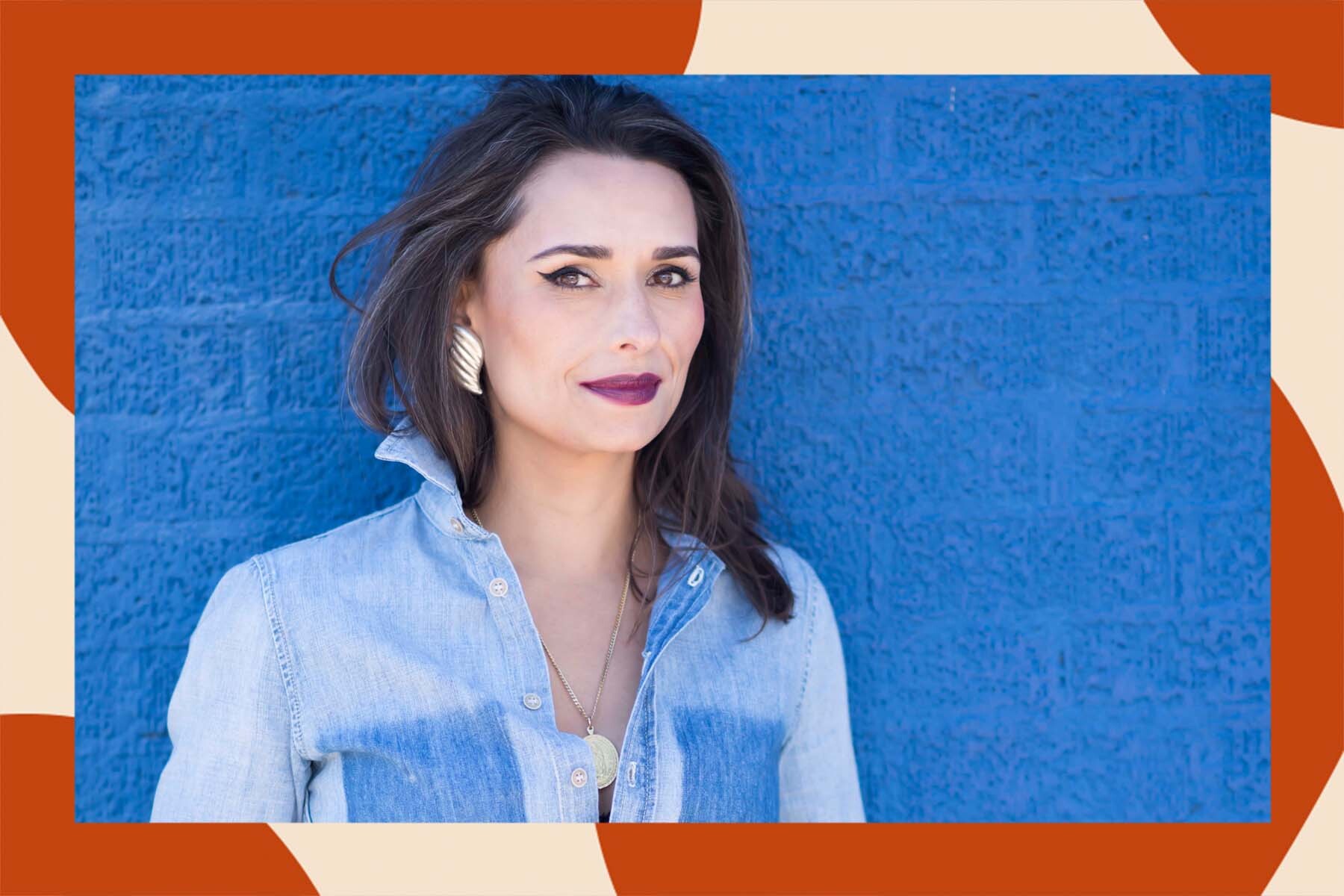 Physical Practices
HG: What physical activities have you been doing lately on Sundays to help you connect with your Latinx heritage?
RM: Our family really practices a Mexican approach to Sunday afternoons—the physical activity is eating. We have an all-family lunch that usually starts at 2 pm and ends around 8 pm. My mom cooks for everyone and we unplug from our phones and work and just spend time socializing, eating, and drinking. It is what we do in Mexico, and when we moved to the United States, my mother kept the practice going. In Mexico, the emphasis on family and living is critical, and something we have had to deliberately incorporate into our lives in America. During the pandemic, I focused more on cooking and experimenting with one adventurous Mexican recipe every weekend, as a form of learning a new skill, and of course, finding a reason to eat more.
HG: On Sundays, how do you choose to connect with yourself through beauty?
RM: I take a more relaxed approach to makeup on the weekends (except for nighttime adventures, of course). My routine usually emphasizes my skin and [and I use] eyeshadow, mascara, and a touch of lip gloss. Just enough to feel put together but still relaxed to be at home.
HG: How do you suggest other Latinx people physically connect with their heritage?
RM: I think with the current isolation, many are feeling bad, [but] learning how to cook cuisine from [my] heritage has been key for me. It is a way of time traveling to a different place without leaving your house. Plus, learning new skills outside of my comfort zone has been key in keeping creative and engaged the rest of the week.
Community Care
HG: How have you been staying connected with loved ones during this time?
RM: At the beginning of quarantine, it was quite a bit of Zoom calls, FaceTimes, baking and gardening [together]—which has been a new one for me. But nothing has been able to replace human-to-human contact for me, which I miss so much. I have had to be less aggressive with work and life than I normally would be, it definitely has forced me to slow down, which has given me more time to stay connected with loved ones, albeit virtually. I am trying my best to listen to my body, unplug, rest, and sleep when I feel I need it. The trauma we are all experiencing right now is a lot to process physically and emotionally—taking care of yourself is key. 
HG: As the founder of Reina Rebelde, how have you been trying to support the Latinx community lately?
RM: Fortunately, as a brand rooted in the Latinx community, my mission with Reina Rebelde, aside from being a company with high-quality makeup products that our consumers can be proud of, is also being a brand that shows up when the community needs us most. We have a few activities happening in support of the Latinx community. We have an ongoing series called Jefa Jueves on our IG, where we bring other amazing Latinx entrepreneurs to take us through their day and spotlight their companies.
At the beginning of the pandemic, we immediately reached out to our community of influencers for Makeover for a Cause where influencers such as Viva Glam Kay, Nena Moreno, Casey Hinds, and more took over our stories to share a fabulous beauty look. In exchange for taking over our IG, Reina Rebelde made a donation to One Fair Wage, an organization helping to create a fund for unemployed service workers due to mass layoffs—something that hit our community especially hard. Now, we're focused on motivating the Latinx community to get out and vote, and we will be sharing some great social content around our Don't be a Tonta, Vota! Hispanic Heritage Month campaign.
Personal Joys
HG: Do you have any beauty products or rituals that you've been gravitating toward lately?
RM: Yes, eyeshadow—we just launched a reformulation of two of our best-selling powders and I am obsessed. Plus, with my mask-wearing, it has been key to add some color to my lids.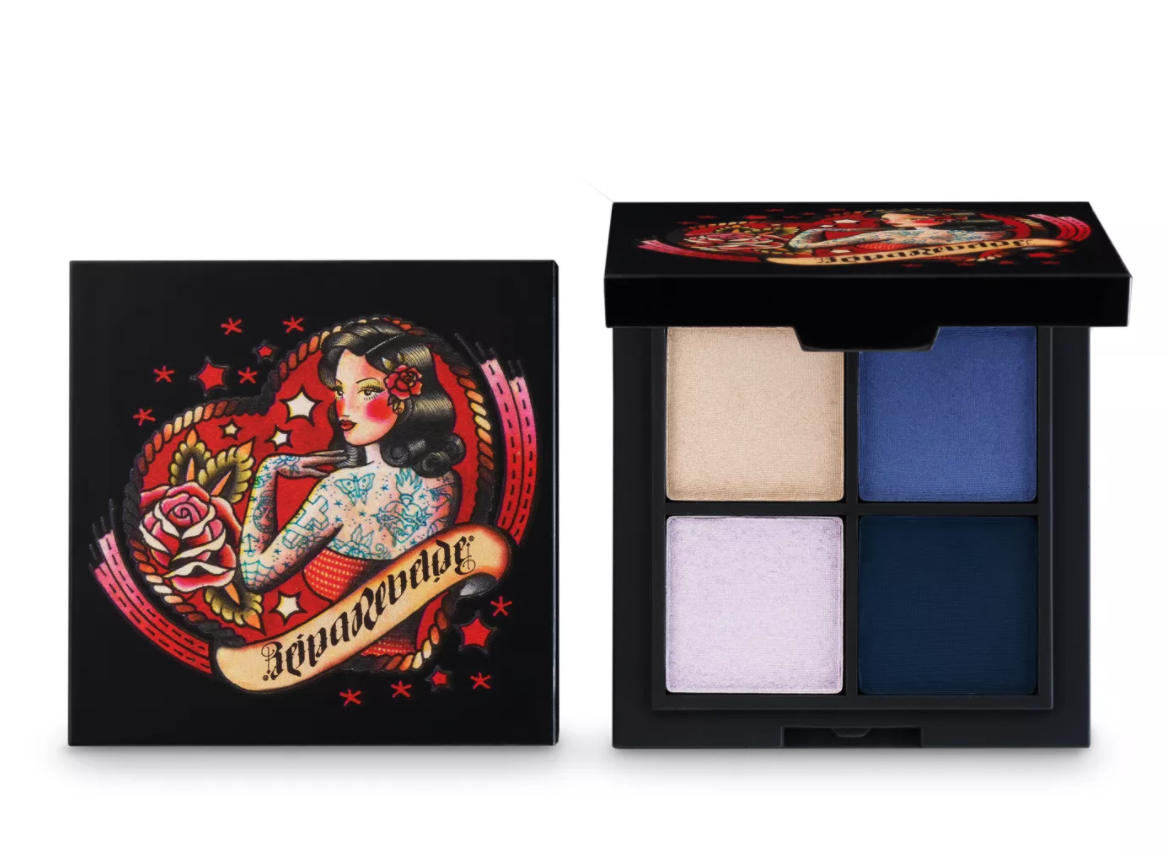 Reina Rebelde 4 Play Wet Dry Eye Color
$$17.99
Shop it
Target
HG: What do you wish the beauty industry would understand and get right when it comes to Latinx womxn?
RM: We have a unique relationship with beauty—it's a social activity and a self-care indulgence. It is not as transactional as the industry would like to think. There's a spiritual component to it, almost.
HG: What is your advice for Latinx individuals who want to explore makeup and their beauty, but are nervous to begin?
RM: There are many ways to explore makeup without being a pro. Primarily, it is supposed to be fun and creative and about self-discovery.  So I would start with what you're most curious about or attracted to—a bright lipstick? Concealer? Smoky eye?—and then watch videos of the different techniques and don't be afraid to mess up or look ridiculous. You can always wipe it off and start over, that is the best part about it!