The internet found Regina George's doppelgänger, and the resemblance is so fetch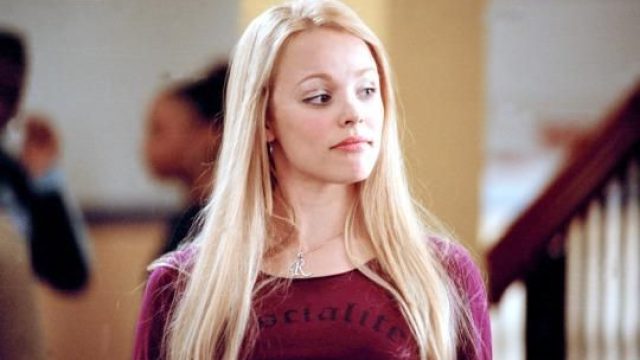 Regina George is one of the most iconic teen movie characters of all time. After all, not only is her hair insured for $10,000, but she also does car commercials…in Japan. The former queen bee of the Plastics has rightfully earned her legacy as one of the characters we'll forever love to hate, which is why the internet is going bananas over this Regina George lookalike who seriously has us seeing double.
Clarisse Muller is a 16-year-old pageant contestant from Namibia who was most recently first runner up in Miss Teen Namibia 2018. She's also a dancer and a model, and has quite a stellar list of accomplishments under her belt already. Muller probably didn't expect to go viral on social media after some eagle-eyed Twitter users noticed she bears a striking resemblance to the infamous Mean Girl, played by Rachel McAdams in the 2004 classic, but she did. And it's truly so fetch.
Muller recently gave an interview to Afterbreak Magazine, a Namibian teen digital outlet. When the site posted a photo of her to their Twitter page, the internet freaked out over her resemblance to Regina George, causing the site to crash as endless Mean Girls memes entered the fray.
Check out the eerie resemblance. Muller is even sporting Regina's signature shade of pink.
Naturally, this caused Twitter to comment on how much Muller looks like North Shore High's perennial Spring Fling Queen.
false false false
After receiving a flurry of attention over the photo, the magazine clarified that Muller is not, in fact, Regina George.
Whatever, we're getting cheese fries.
All jokes aside, Muller is aware that people think she looks just like Regina George, posting links to news stories written about her in her Instagram Stories. Here's hoping that she finds her newfound internet fame to be, well, grool. We've just gotta say it: She seems pretty fetch.