Well…Regé-Jean Page Just Addressed Those Phoebe Dynevor Dating Rumors
And surprise, surprise—he's being a tease about it.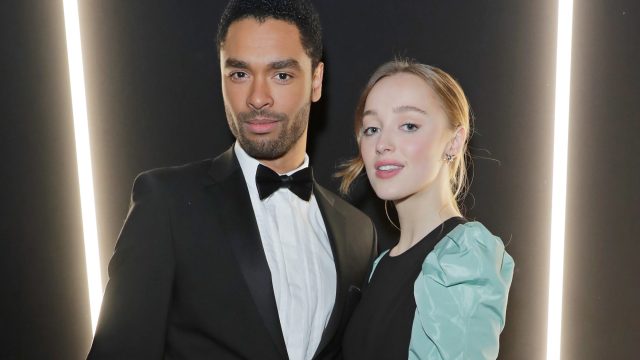 Whilst Lady Whistledown busied herself with the will-they-won't-they plot line of Duke Simon Basset (the Duke of Hastings, that is) and Daphne Bridgerton in the new Netflix series Bridgerton, we're much more concerned about the potential real-life relationship between the two actors who portray them—Regé-Jean Page and Phoebe Dynevor. And though they're beginning to address the situation, neither Page nor Dynevor are willing to divulge any scrumptiously scandalous detail.
I think everything you need to know is on camera, Page told Access on January 9th when asked who may be linked to who in the reality sphere. That's why we presented it so beautifully for you.
He continued, "All the sparks that flew off of the beautiful scripts that we were handed, and so I think that the sparky scripted material are more than enough." However…he did joke that he and Dynevor, who appeared virtually, were "playing footsie" off camera.
But if you need more shipping fodder, Page disclosed in another virtual interview that his celebrity crush is "the joy that is Phoebe Dynevor, my Daphne Bridgerton, because how could you not be."
Swoon.
For those who have yet to binge the entire series—a collaborative effort between Netflix and Shondaland—Page and Dynevor's characters share some serious sexual tension that is, um, broken more than few times. Their natural chemistry obviously caused fans to question a possible real-life relationship, as fans of any onscreen romantic couple are wont to do (Kristen Stewart and Robert Pattinson come to mind).
But, it appears as though we're just going to have to keep dreaming. Page and Dynevor are staying mum, dropping a teasing hint here and there, and keeping us well on the hook.