Reformation's denim collection is super cute AND eco-friendly, so you can save the planet in style
Our beloved Reformation just launched their denim collection, and it's giving us hope that we can finally get all of our denim staples in one place. We know there are so many places to try out a new pair of jeans or this year's must-have denim jacket, but Reformation's denim is different.
What we love most about Reformation's denim is their never-ending commitment to protecting and sustaining the planet. They even have an entire page on their website dedicated to explaining their sustainability practices, writing,
"We give back to the environment in the form of offsets. Basically, in exchange for the emissions and water used by our clothes, we help plant forests to naturally capture CO2 from the air, invest in clean water solutions, and purchase landfill gas offsets. (The Earth be like, thank you.)"
Yes, yes, and yes. More companies with this sort of ethical backbone, please!
As a result of their good heart, we've basically been freaking out ever since Reformation shared this sneak peak at their denim collection.
Now, it's ALIVE, and, OMG, we need every single piece from this launch.
First off, we are straight up head over heels for their Nash Denim Jacket ($112)
Denim jackets are very much becoming a staple piece again in 2017, and this one's rugged edges and frayed hem make it perfectly on trend.
And if you don't already own a pair of super dark, super skinnies, their High Rise Cigarette Jean ($128) deserves to become an essential.
Nothing makes us feel cooler than pairing tight, black jeans with our fave leather jacket.
Too, the lighter blue High Rise Cigarette Jean ($128) is a perfectly wearable pair for everyday, and they're just nice and neat enough to work for the office, date night, and just lazing around.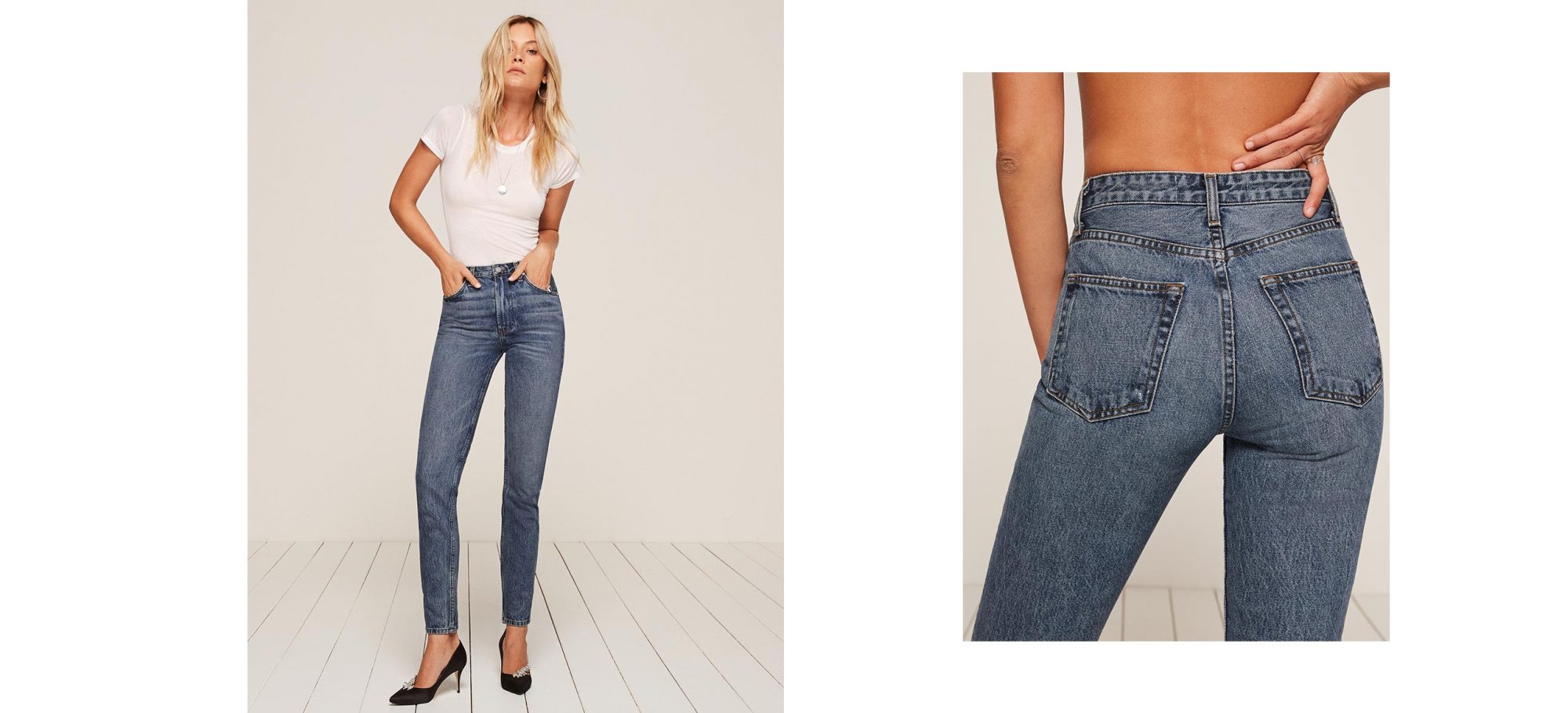 Yeah, we're definitely going to be grabbing a pair of these!