This Celeb-Loved, Sustainable Brand Has the Dreamiest Wedding Guest Dresses—and They're 50% Off RN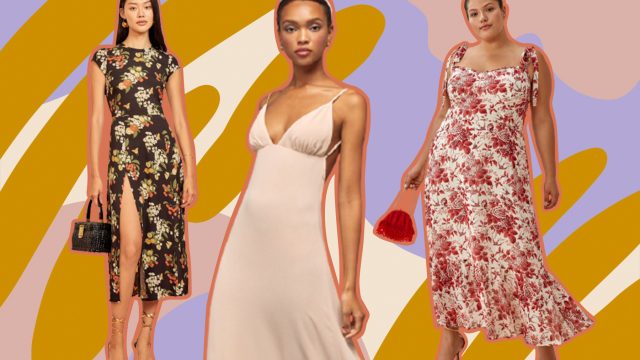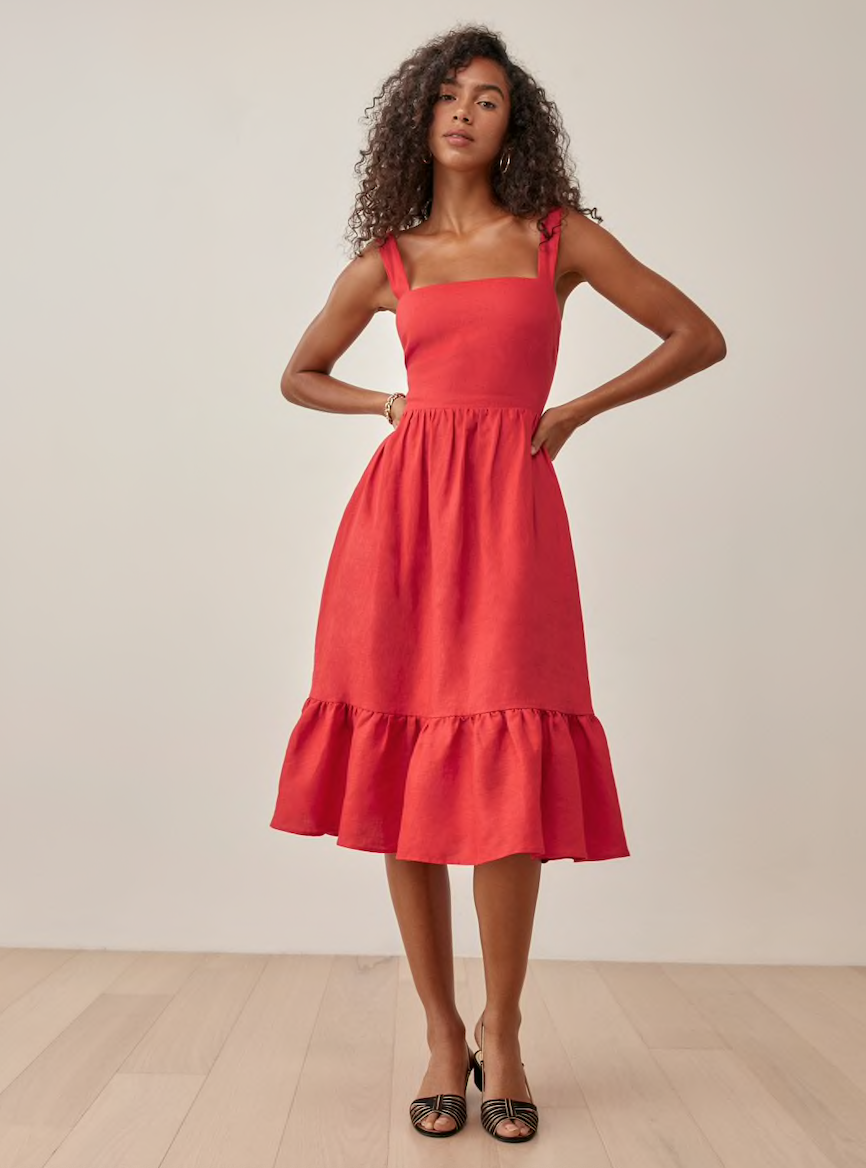 Reformation Manet Dress
$198
Shop it
Reformation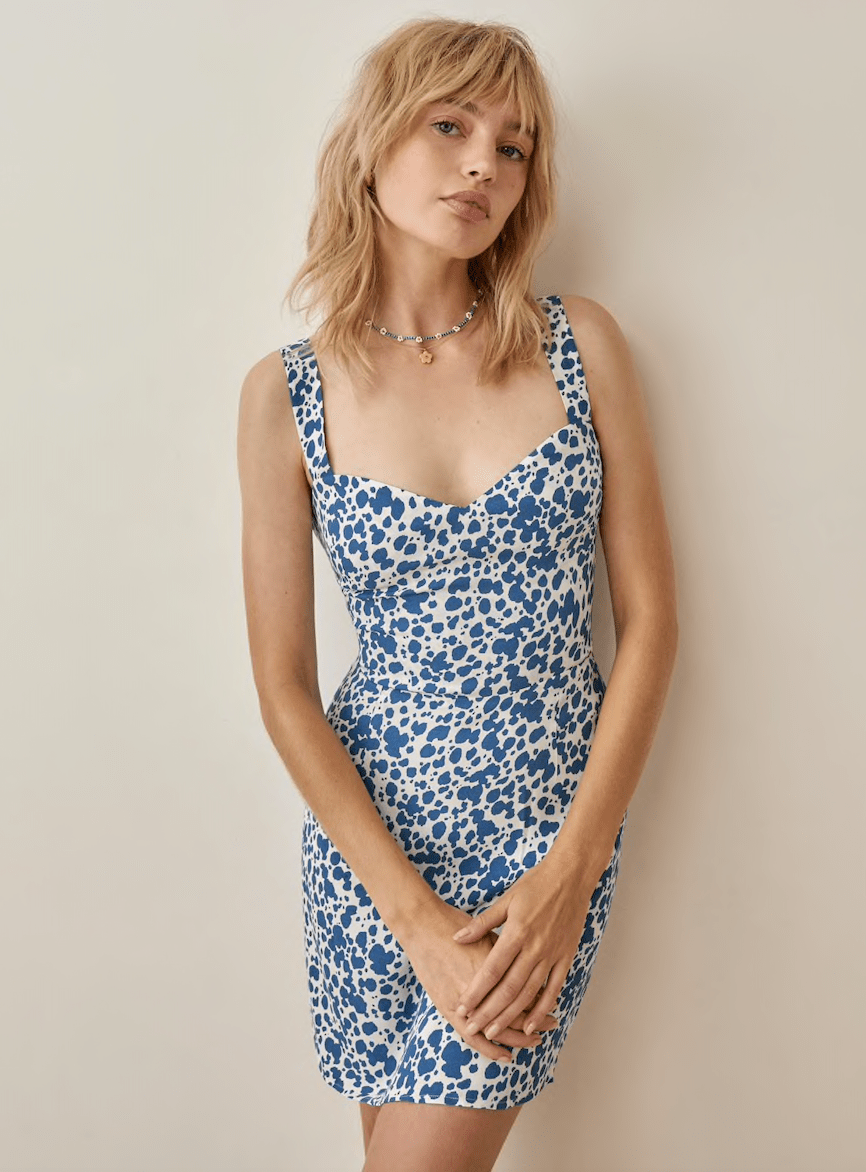 Reformation Humphrey Dress
$178
Shop it
Reformation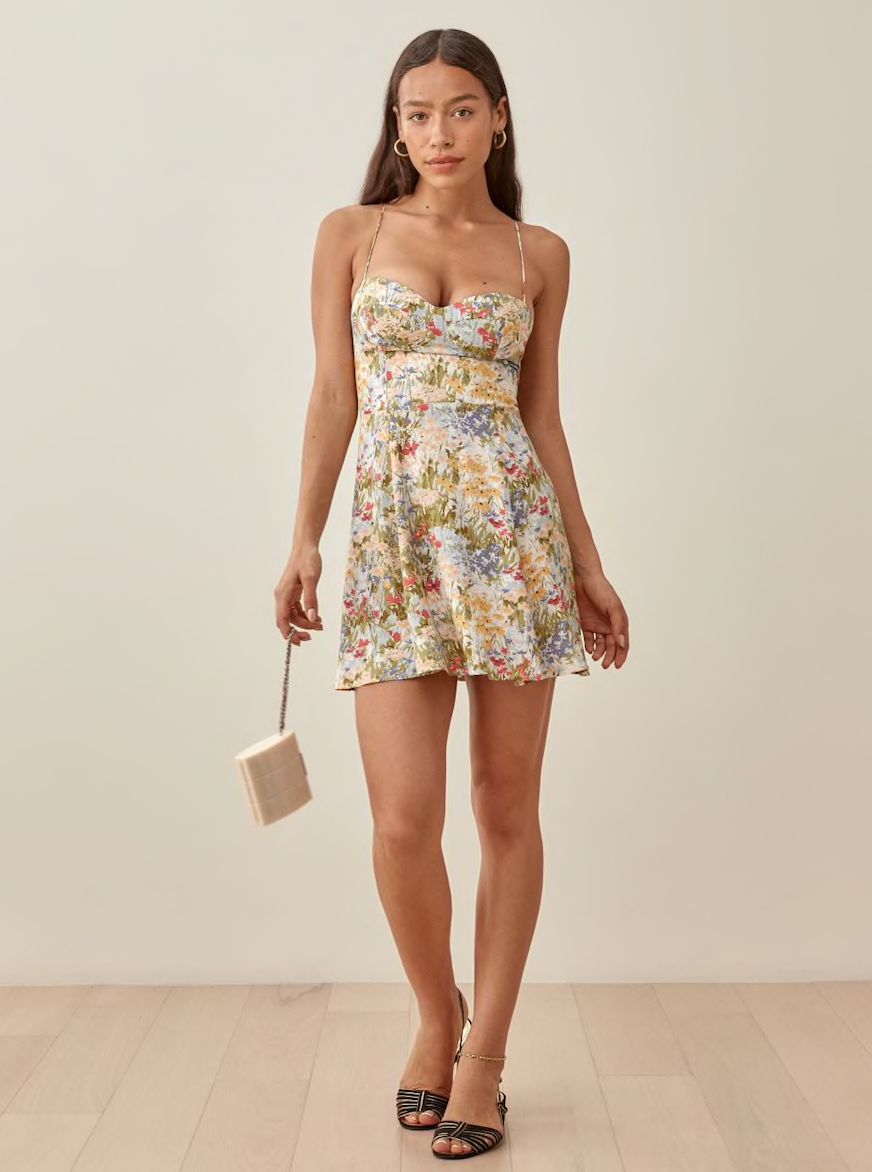 Reformation Saskia Dress
$198
Shop it
Reformation
Reformation Mica Dress
$278
Shop it
Reformation
We've all pined over a trend: Think '90s jewelry, tie-dyed clothing, or white booties-and been crushed when sky-high prices prevented us from experimenting with the style. With Stylish Steals, we bring you the best weekend sales and deals so you can find affordable versions of the latest trends spotted on the runway, on Instagram, in stores, and on the street. Consider us your new, price-savvy personal shoppers.
Wedding season is in full swing, and the magical effect that dressing to the nines has on us still hasn't worn off. We're soaking up slipping into all the flowy, fancy, and flirty wedding guest dresses our hearts desire this summer. However, with all of these rescheduled and postponed weddings finally happening, that means lots of cash forked over for gifts, travel, and outfits. Our wedding guest dress collection is wearing thin, so it's time for an affordable late summer restock, stat. Enter: the Reformation Summer Sale.
If you gave us an unlimited budget to spend on dresses at one retailer, we wouldn't even hesitate before declaring Reformation the winner. No other brand does romantic, whimsical, lovely dresses quite like Reformation, and what could be more perfectly suited for wedding guest attire? Plus, tons of celebs have given the sustainable brand their seals of approval, such as Hailey Bieber, Kendall Jenner, Taylor Swift, and tons of other fashion-forward stars. We would typically need an A-lister's wallet to fill our closet with all of the Reformation items we have our eyes on—until now.
The Reformation Summer Sale began on August 12th, but yesterday, discounts were bumped up to a whopping 50% off select items while styles last. We're talking about everything from the cult-favorite Nikita Dress to tops and dresses in the brand's famous Olympia print. Reformation rarely offers discounts this big, so now's the time to take advantage of the dreamy dresses you've been eyeing for months. As for us, you can find us twirling around the dance floor at our next wedding wearing a Reformation floral maxi dress and cooing "love is in the air!"
Below, shop the best midi and mini wedding guest dresses available at the Reformation Summer Sale.
Best mini dresses on sale at Reformation:
Best midi dresses on sale at Reformation: