13 things we're buying from Reformation's surprise 30% off sale
One of our favorite sustainable fashion retailers, Reformation, is having a surprise sale right now. "We weren't expecting to have a sale right now," read an Instagram post from the brand as it announced that everything on the site would be 30 percent off. That's right, 30 percent! The eco-conscious brand rarely has sales, but when it does, the discounts are massive.
While we may be stocking up on tie-dye loungewear sets and other comfy pieces during the coronavirus (COVID-19) pandemic, we're also really excited to step into life post-quarantine, and when we do, you better believe we're going to be dressing up. Enter, Reformation. In our opinion, the brand has some of the most sophisticated designs on the market, but what we love most about it is its radical transparency and eco-conscious efforts. From using recycled and organic materials, taking vintage clothing and using its textiles to create new pieces, and being 100% water neutral and carbon neutral, Reformation has us totally on board. Plus, did we mention that the clothing is really cute?
Here are the 13 pieces we're shopping from the 30 percent off everything saleeverything30 percent off everything sale.
1Reformation Bardot Top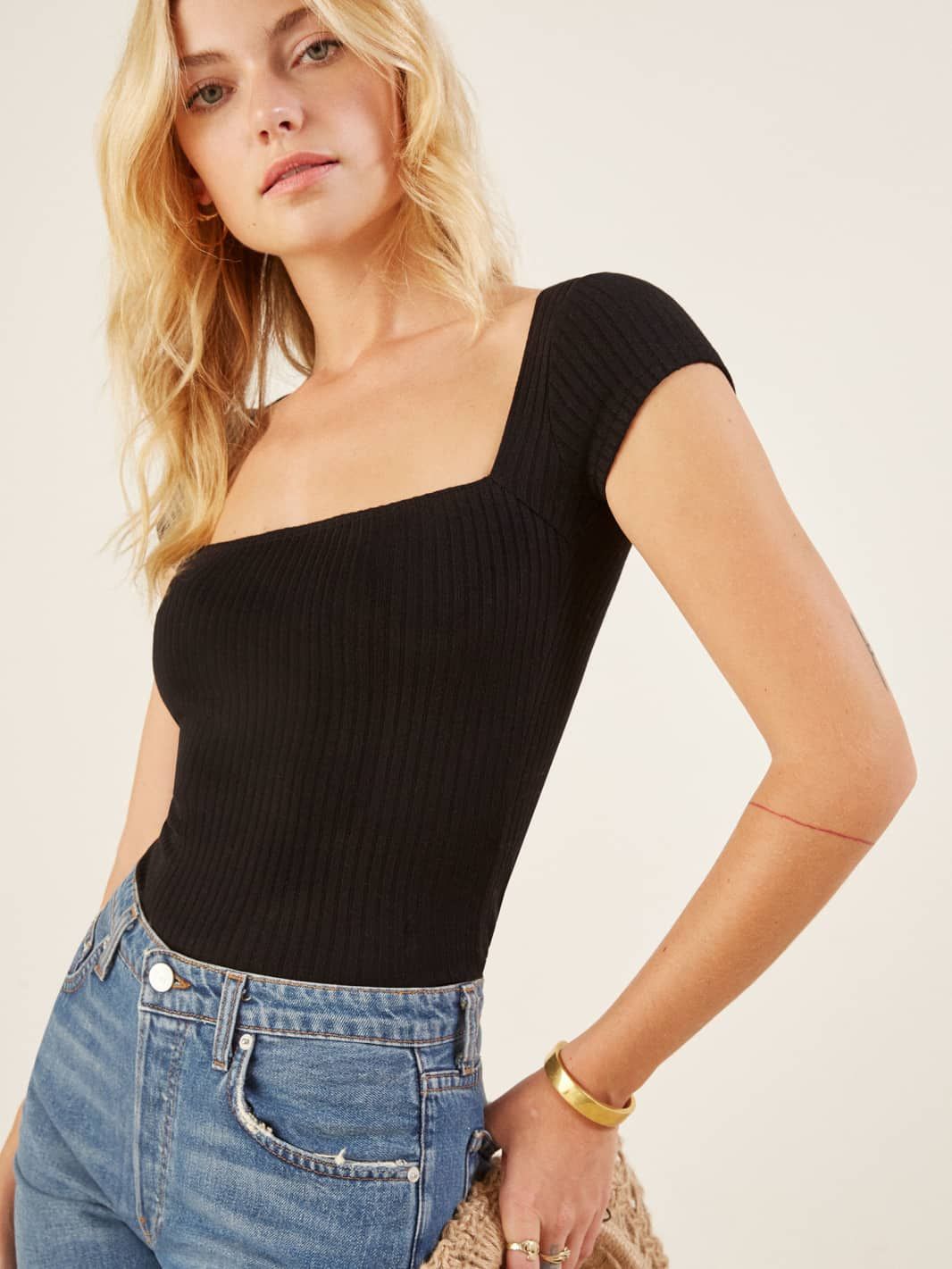 This top will look perfect IRL and on Instagram. It's figure-fitting, with a beautiful square neckline and romantic cap sleeves. It's available in black (pictured here), blush, ivory, rust, moss, buff, and sky.
2Reformation Ostuni Dress
Nothing screams "summer" like a linen dress, and this one fits the bill. This mini dress features a squared-off V-neck and loose-fitting long sleeves, and it's made of 100% linen. We can't wait to wear this all season.
3Reformation Montana Pant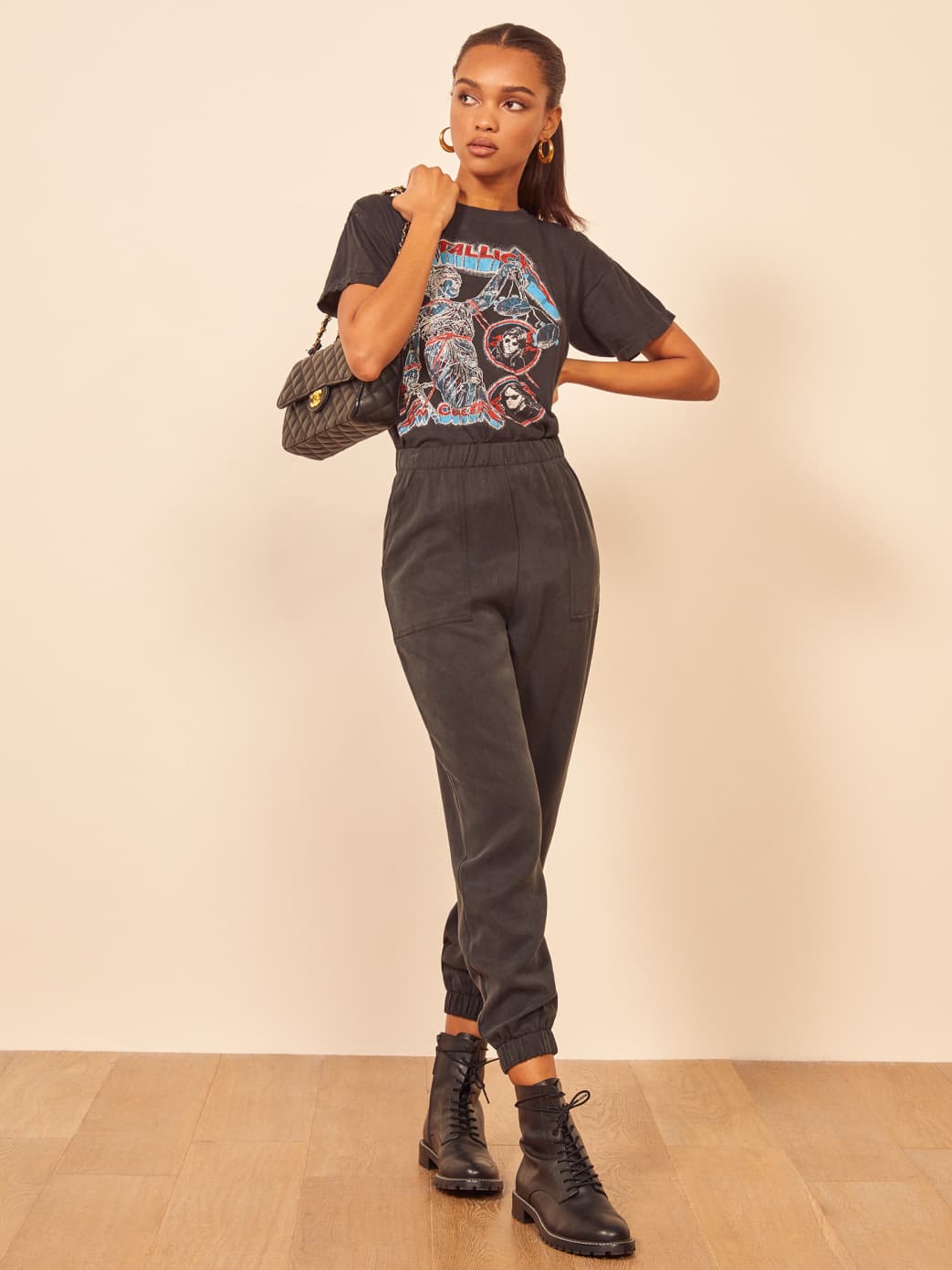 These high-rise pants look comfy AF and we can't wait to slide them over our legs. Also available in khaki, the pants are made from a fabric that uses 100% recycled eucalyptus. It has two side pockets, an elastic waist, and elastic hems for that cool jogger look. Oh, and it's super lightweight.
4Reformation Ricky Boiler Jumpsuit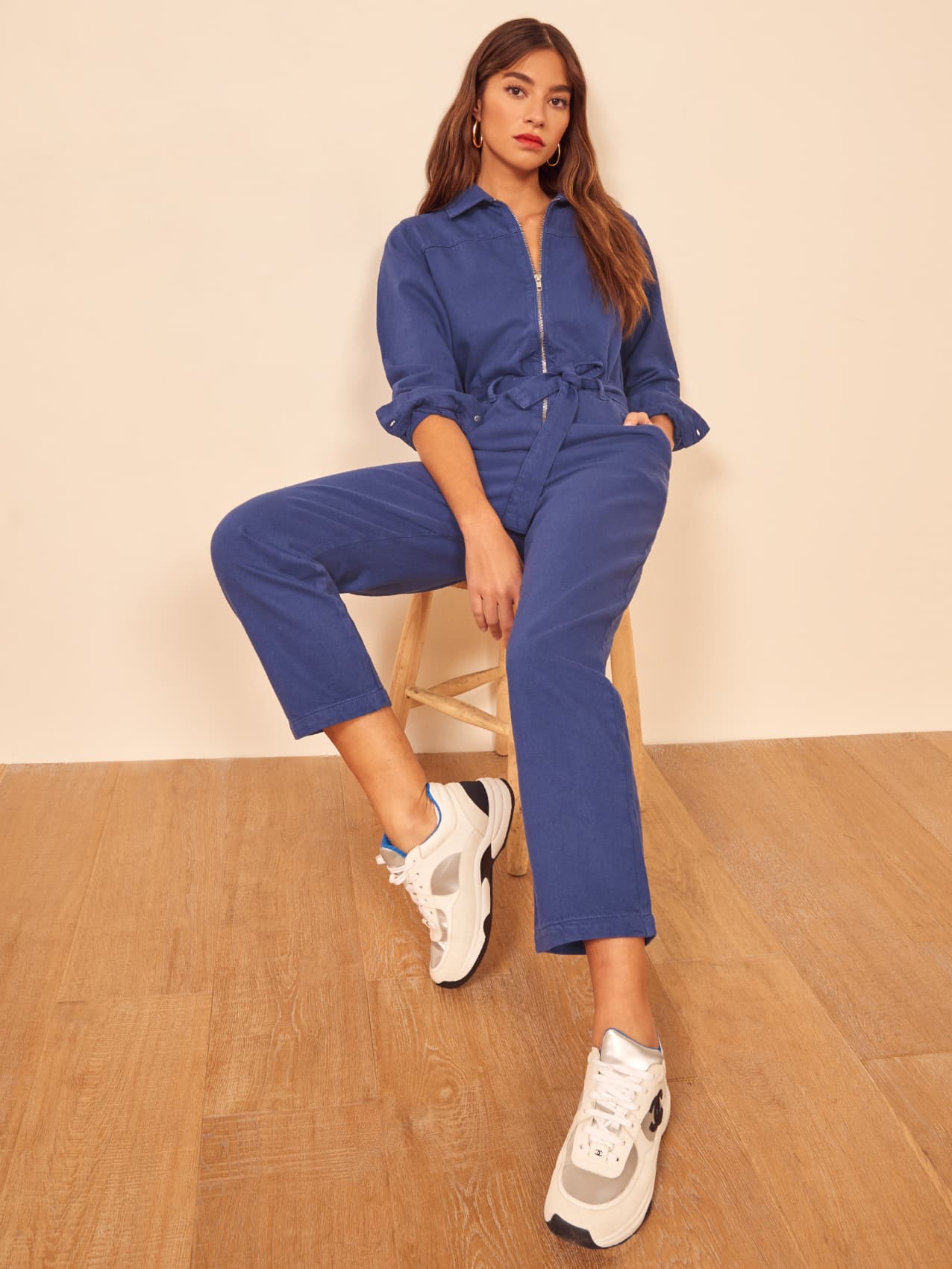 We're big fans of jumpsuits, rompers, and boiler suits like this one—they're so easy to wear! This blue beauty is also available in an off-white color, has a detachable belt so you can customize its fit, and is made of a lightweight twill material and 100% organically grown cotton.
5Reformation Florence Skirt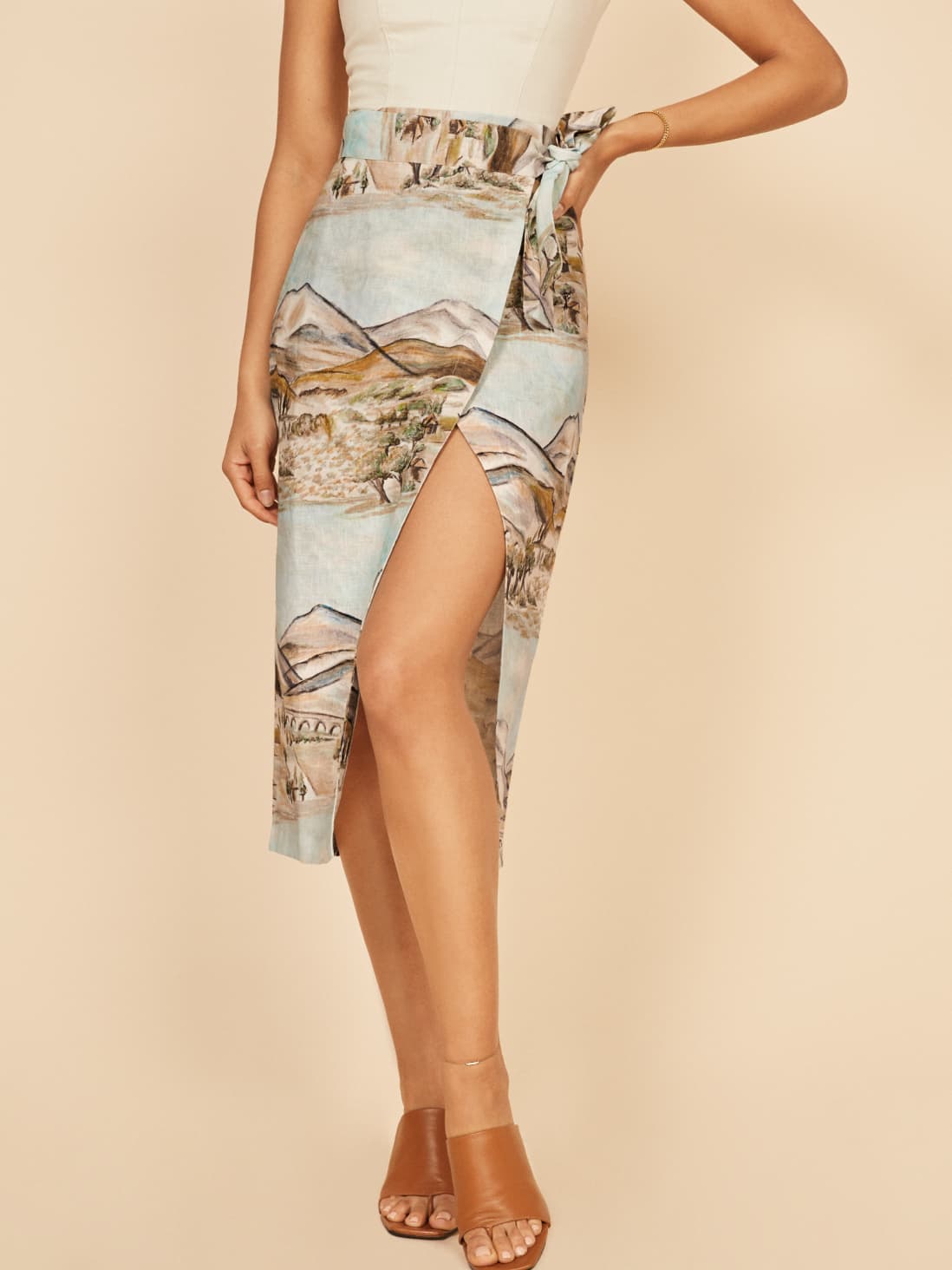 Look, just because we can't travel to Florence right now doesn't mean we can't wear clothes inspired by the Italian city. This mid-length wrap skirt features a high leg slit, is made with linen, and comes in two different prints.
6Reformation Cameran Pajama Set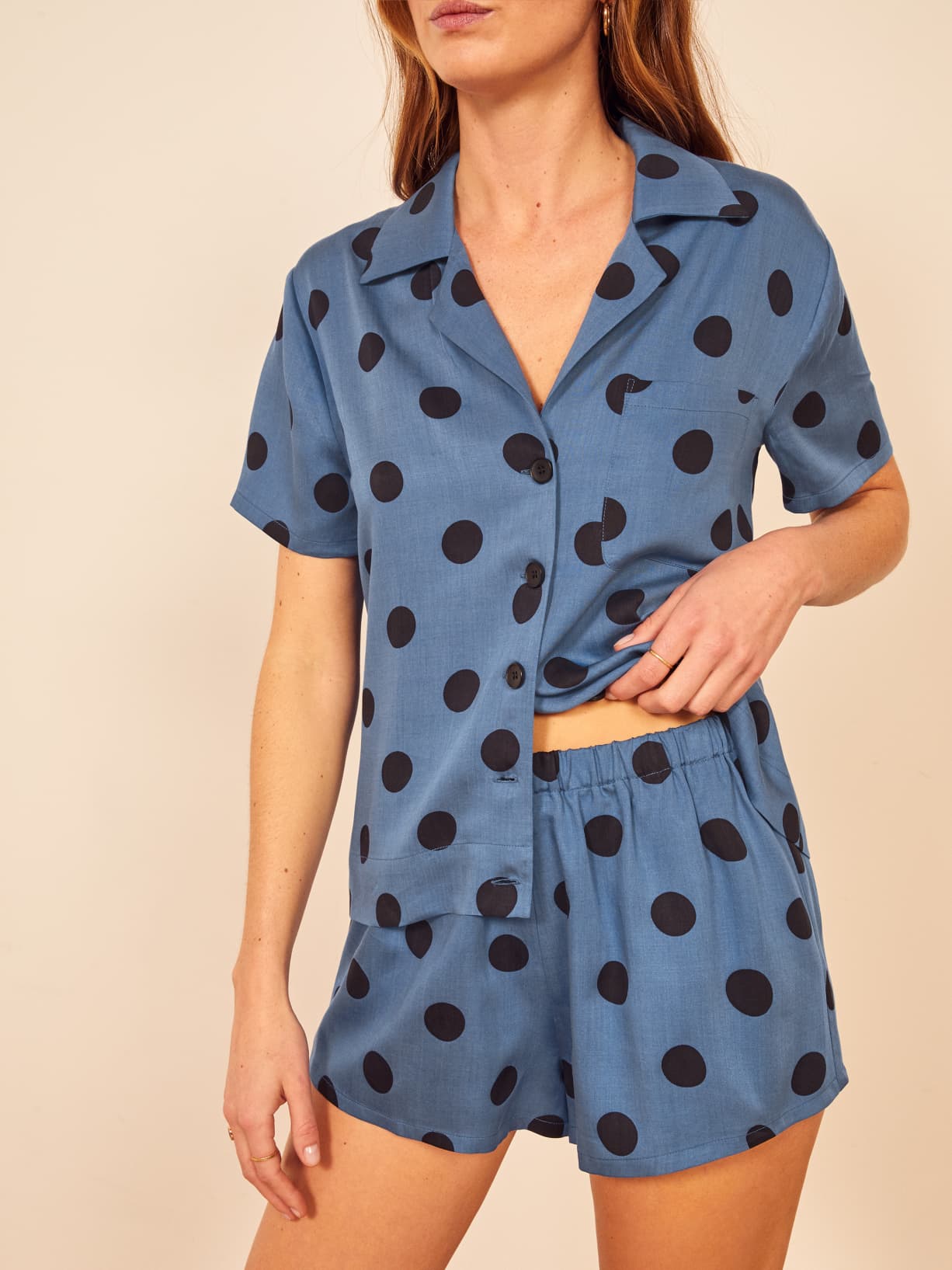 If we're going to be wearing our PJs all day, they may as well be cute, right? This two-piece set is made of lightweight satin material and comes in two other prints. May the lounging begin!
7Reformation Menage Sandal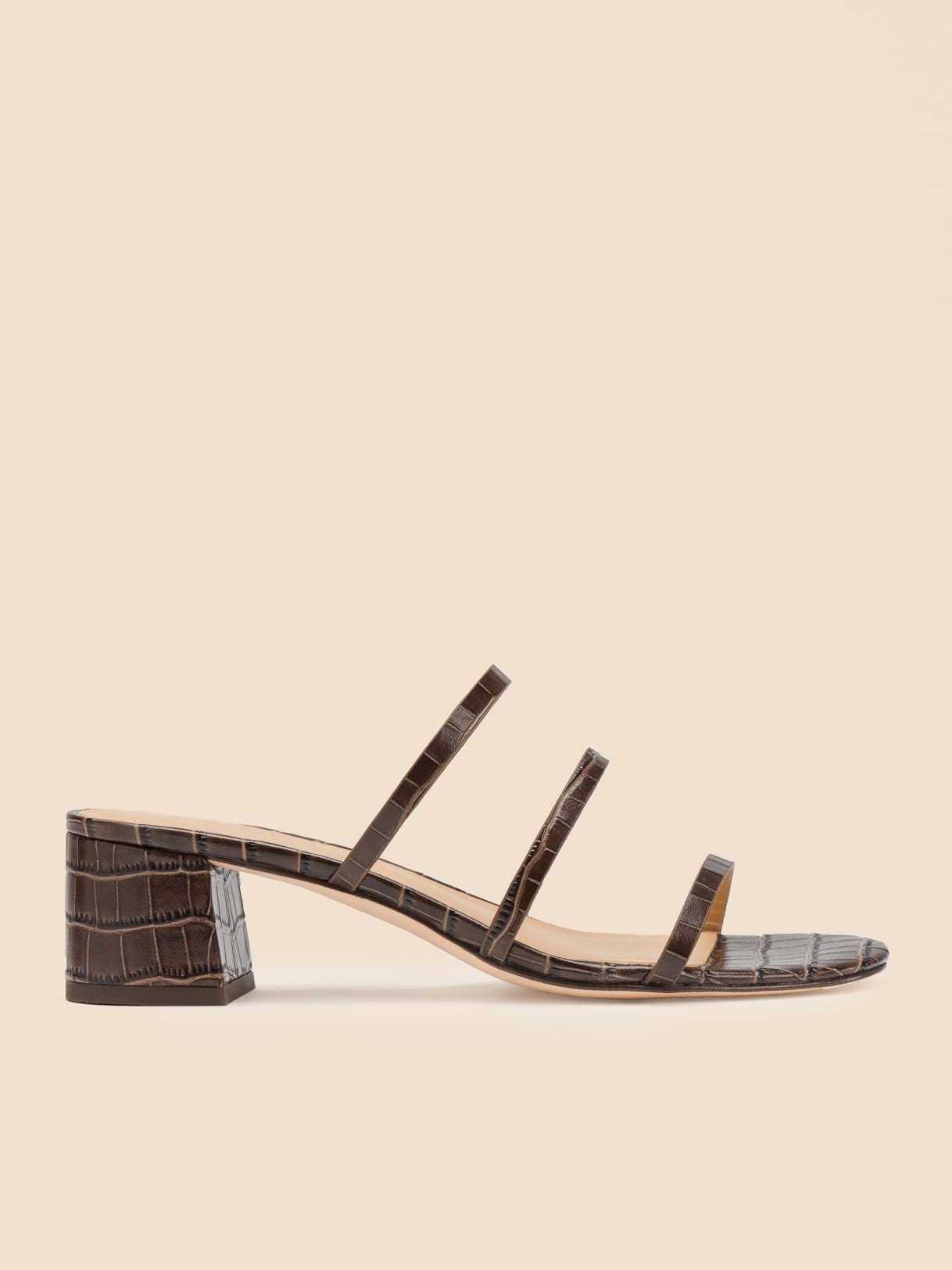 These are the sexy strappy heels of our dreams. The low 1 1/2″ block heel will make them comfortable to wear all day, and we love how high-end they look. This style is available in four other colors: green, black, lime, and white.
8Reformation Mandalay Bikini Top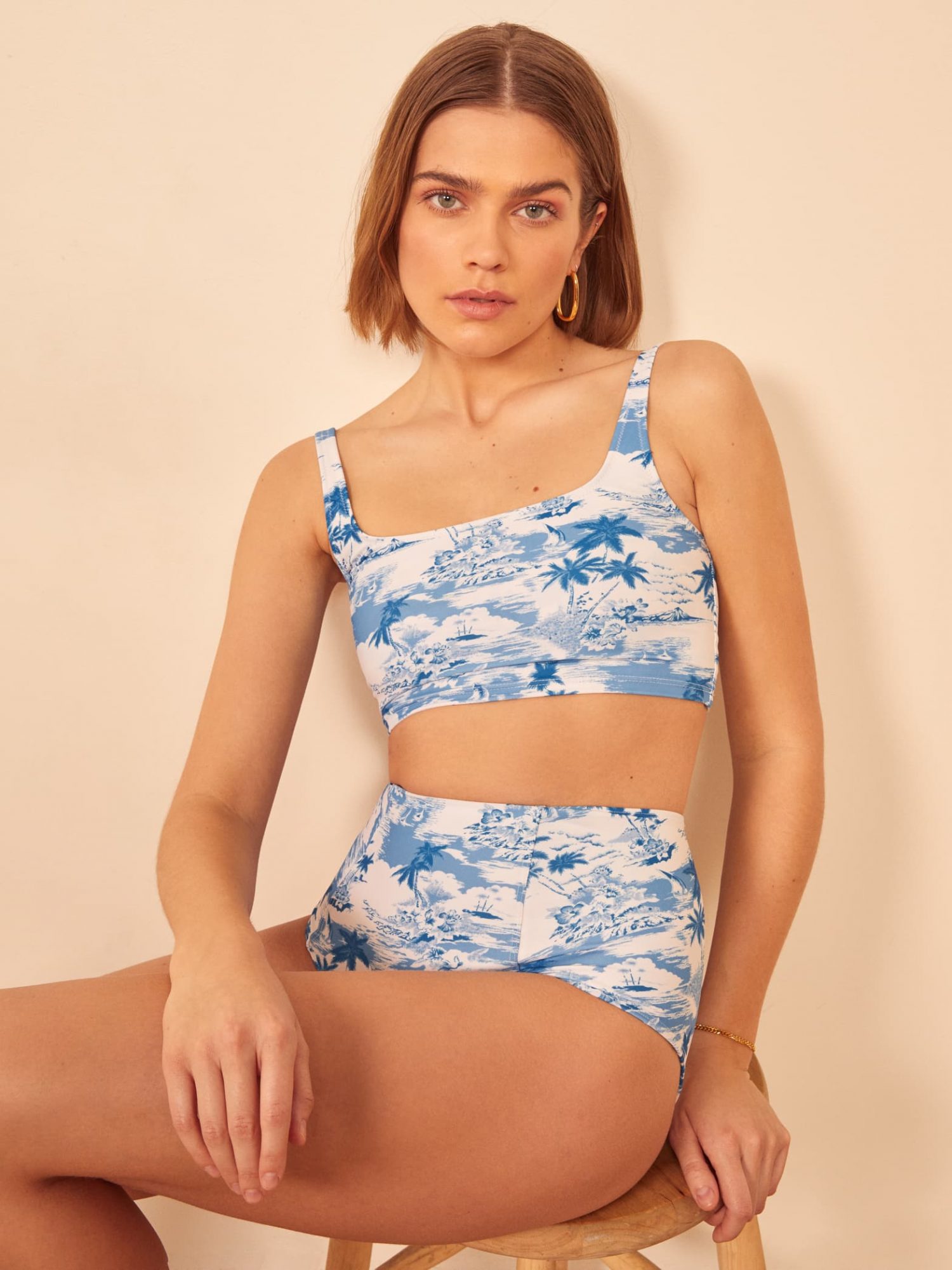 Whether you're at the beach, pool, backyard, or standing around your home hot AF, this gorgeous bikini will boost your mood and summer lewk. The top features a square neckline and a scoop back, and it's made of a lightweight and stretchy fabric that'll be comfortable to wear. Shop the matching bikini bottom ($47.60, orig. $68) here.
9Reformation Cello Pant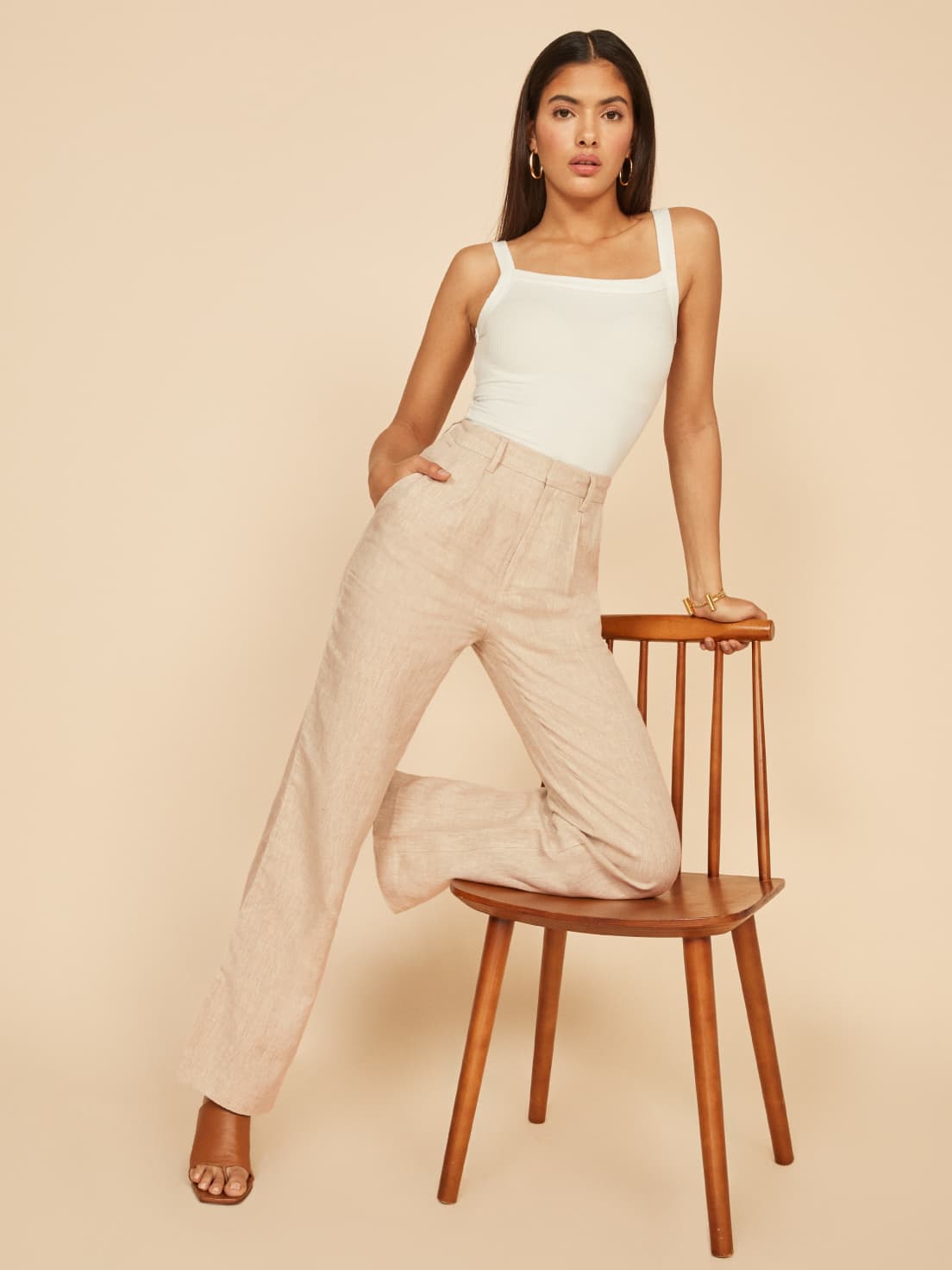 This is what summer pant dreams are made of. This relaxed, high-waisted pair is made of 100% linen and will look incredible with almost all of your tops. BRB, adding it to our cart.
10Reformation Gavin Dress
This is the iconic Reformation dress, and for good reason. It has a high leg slit that could kill, a back cut-out that'll leave your Bumble date's jaw open as you walk away, a high crew neck that'll make your parents proud, and cap sleeves for days when you can't decide if a sleeveless option is the right choice. Get it in this flirty print or one of the other six options.
11Reformation Sterling Short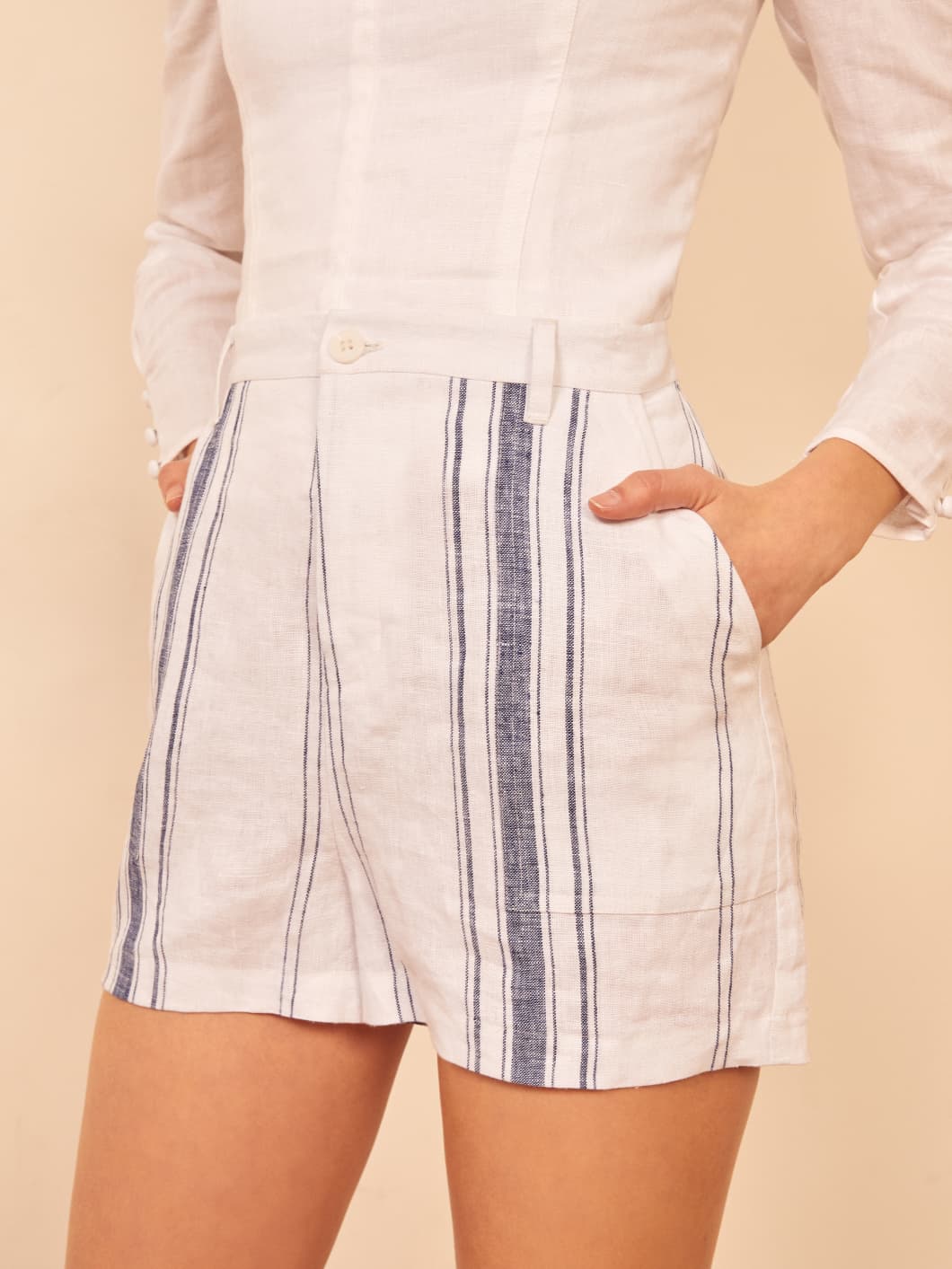 High-rise linen shorts. 'Nuff said.
12Reformation Chianti Dress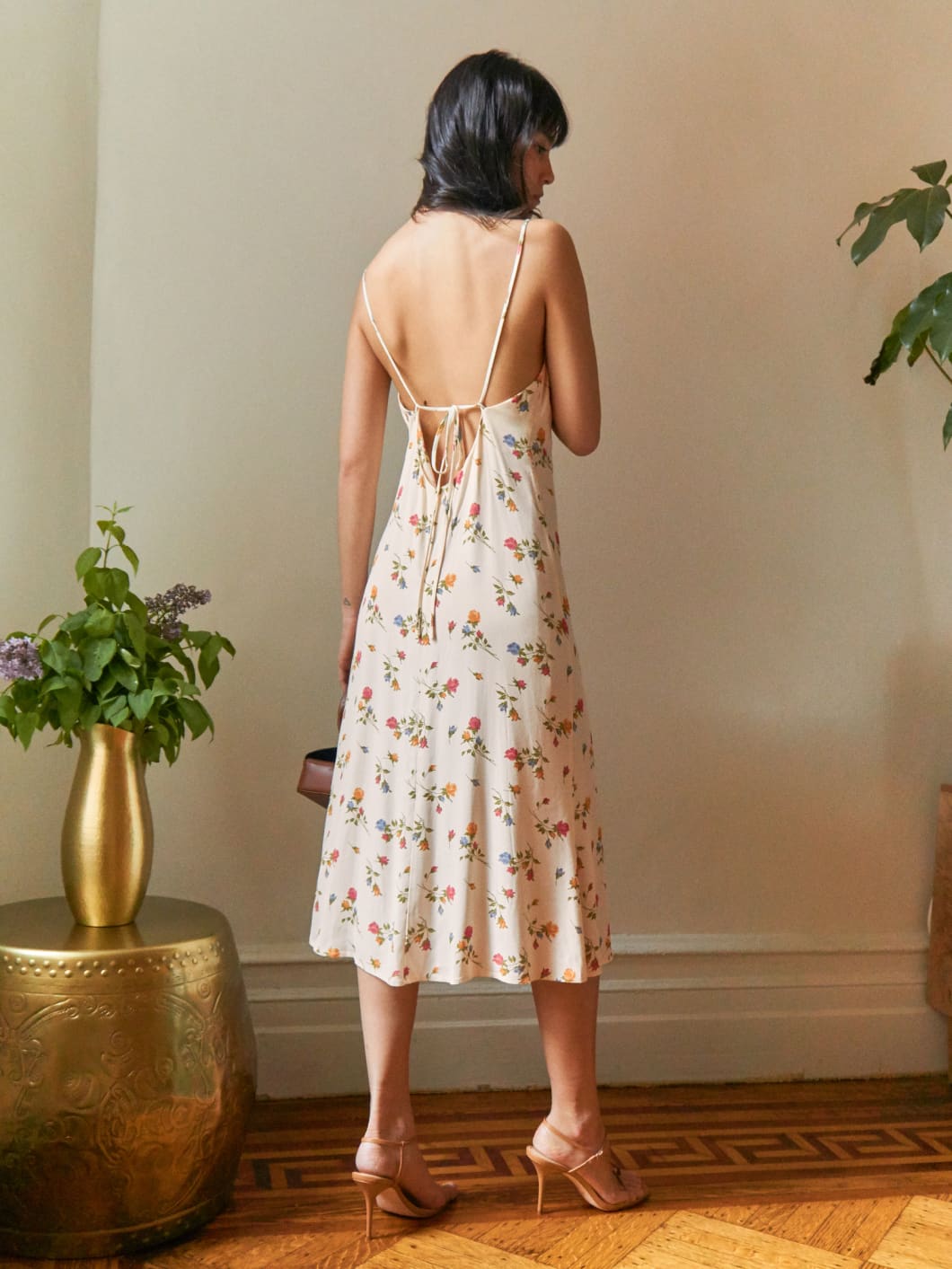 This silhouette is begging to go on vacation, or at least to the farmer's market. It features spaghetti straps, a v-neck, a relaxed fit, and an open back with tie. Snatch it in this print or one of the three other options.
13Reformation Christine Dress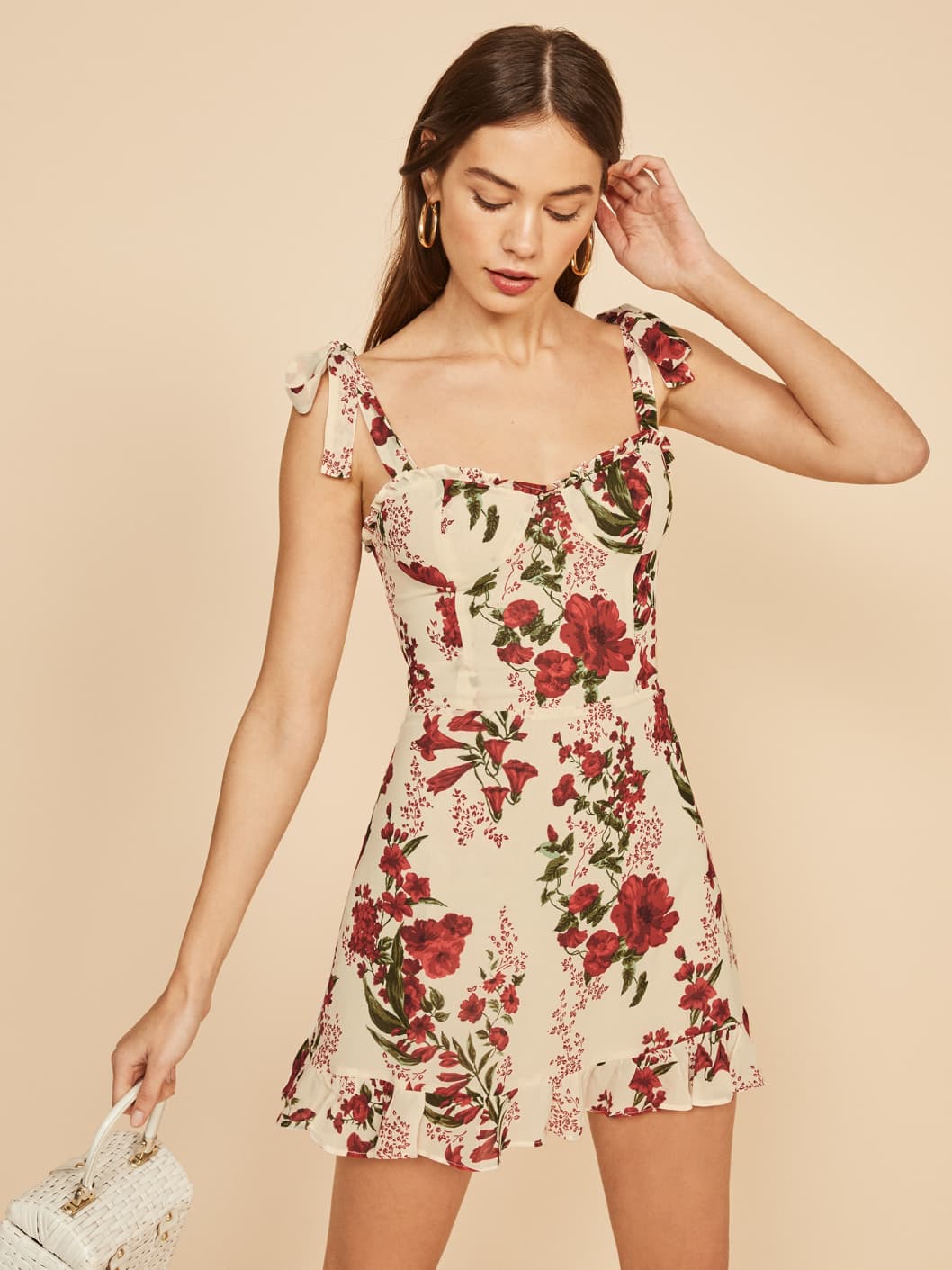 Never have we ever fallen in love so quickly with a piece of clothing. This mini dress has a sweetheart neckline, ruffles on the hems, and strap ties, and it comes in six other prints and solids. TBH, this will probably become our favorite thing in our closet.