Reformation is partnering with New Balance to make the coolest sustainable sneakers
Good news: Sneakers are in, and they're here to stay. While it's nice to occasionally don a fancy pair of sky-high stilettos or heeled booties, there's something about the comfort of a good sneaker that's simply unmatched. That's why we couldn't be happier to see them popping up with retro nods, featuring important messages, and even at award shows.
And sneakers that embrace eco-friendliness? Now, those are the kind of shoes we can really feel good about. Reformation, the sustainable fashion brand beloved by it girls everywhere—including Taylor Swift—has announced its very first sneaker collaboration with none other than cult-classic brand New Balance, and the styles are redefining sporty sustainability.
If you've yet to become obsessed with Reformation, you should know that the L.A. brand declared carbon canceled in February earlier this year, and has been committed to maintaining sustainable practices since it began. With a keen focus on reducing its environmental footprint, Reformation's partnership with an iconic shoemaker like New Balance allows it to continue to prioritize the planet, while offering shoe lovers styles we know and love.
That's right, this collaboration is all about embracing modern colorways and reimagining old-school styles for today. The five sneaker options—including signature New Balance silhouettes like the 574 and X 90 designs—come in muted pastels and whimsical neons, and each pair is made with eco-friendly materials like post-consumer recycled polyester and chrome free suede.
The styles won't be available for purchase until October 10th, but you can snag a spot on the waitlist right now.
New Balance X Reformation X90 Sneakers in pink
These are the kind of classic, casual sneakers that will never go out of style.
New Balance X Reformation 997W Sneakers
A sleek white pair probably goes with everything in your closet.
New Balance X Reformation X90 Sneakers in green
The fun neon green and purple tones add lots of pizzazz to this reimagined classic.
New Balance X Reformation 574 Sneakers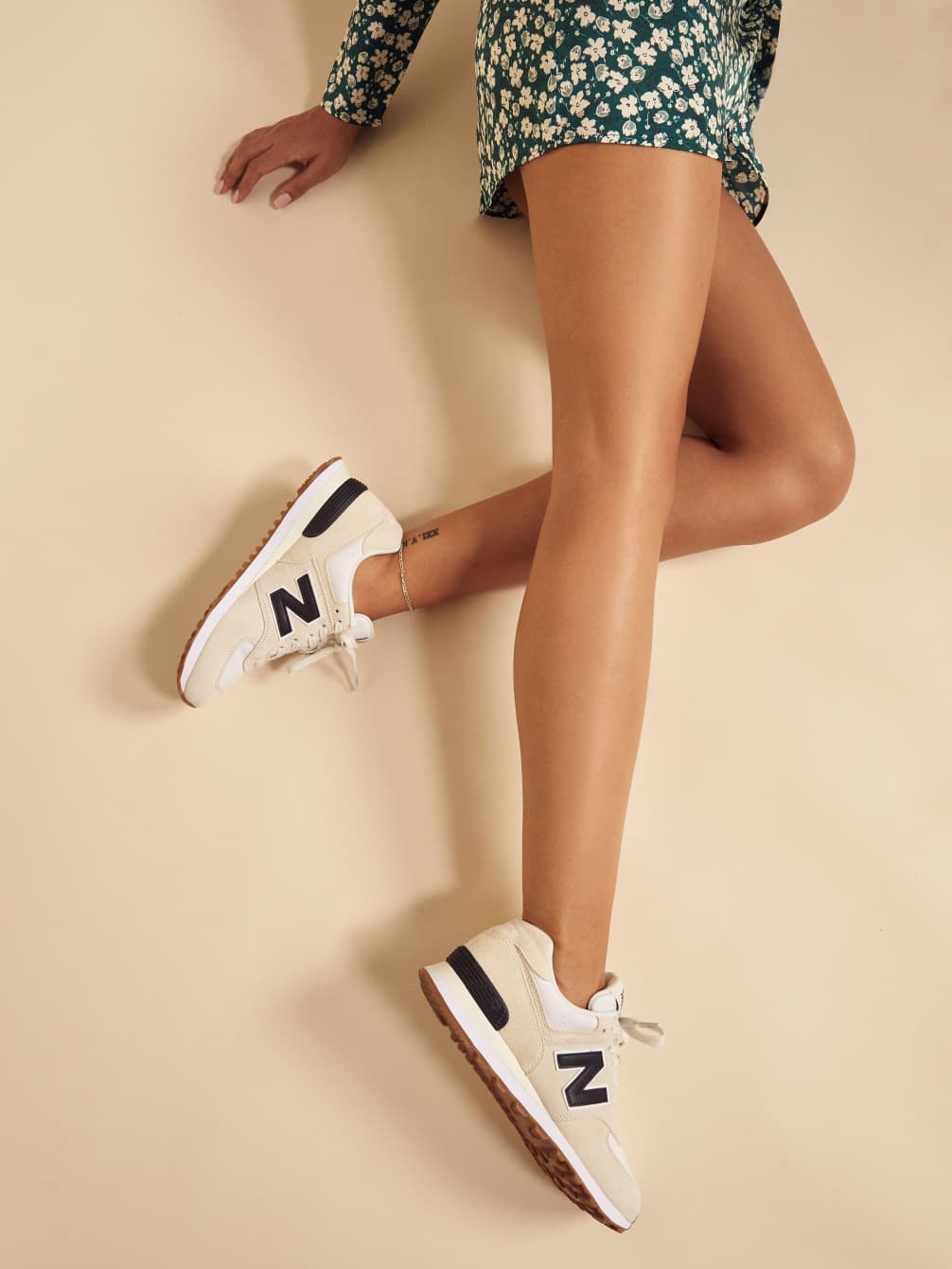 This black, white, and cream suede style makes these flexible sneakers feel extra vintage.
New Balance X Reformation X90 Sneakers in blue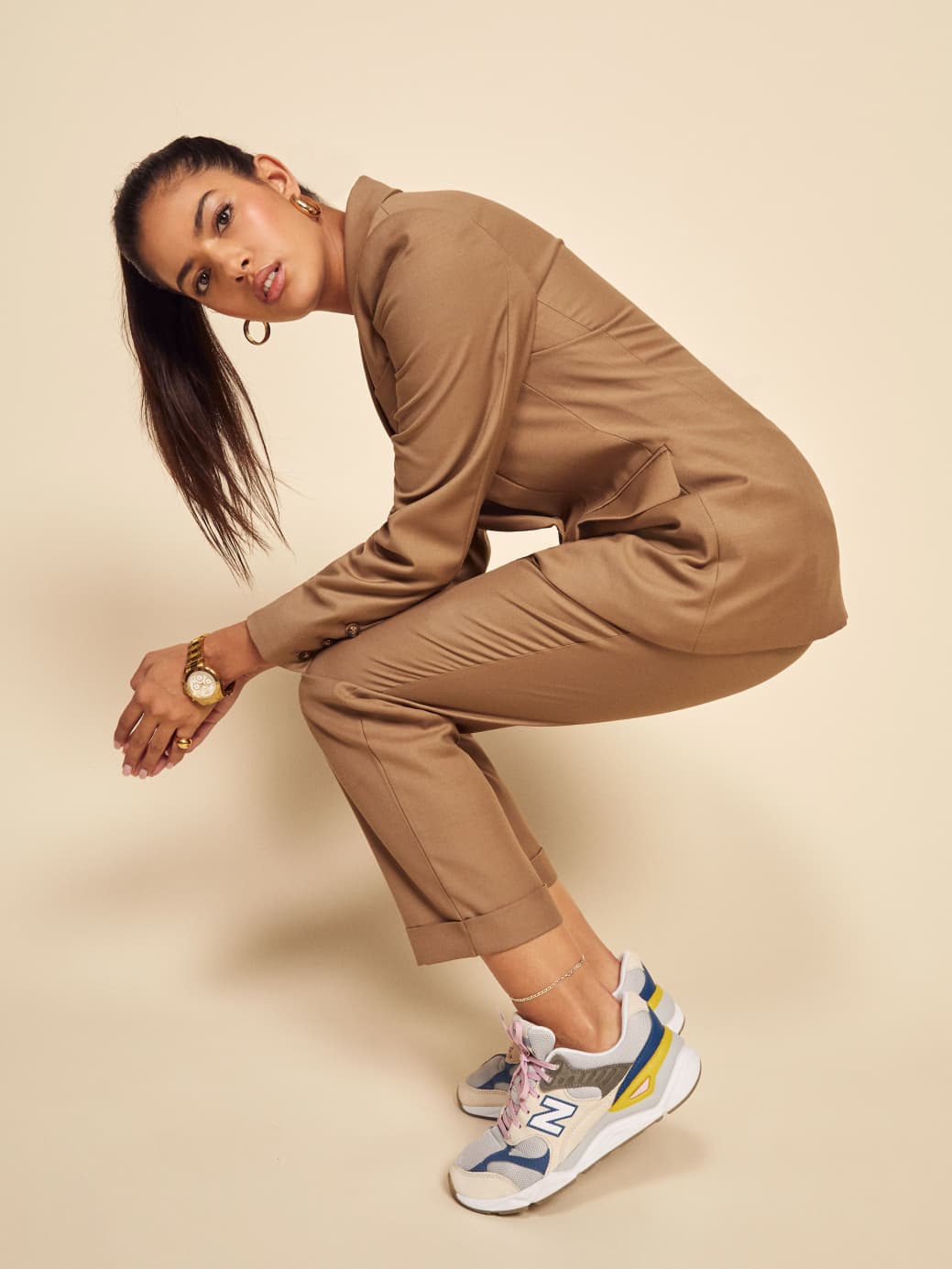 Royal blue, bright yellow, and a pop of pink laces complete this fun pair.