Reformation just dropped their first-ever swim collection, and we can totally see Taylor Swift wearing these on a yacht somewhere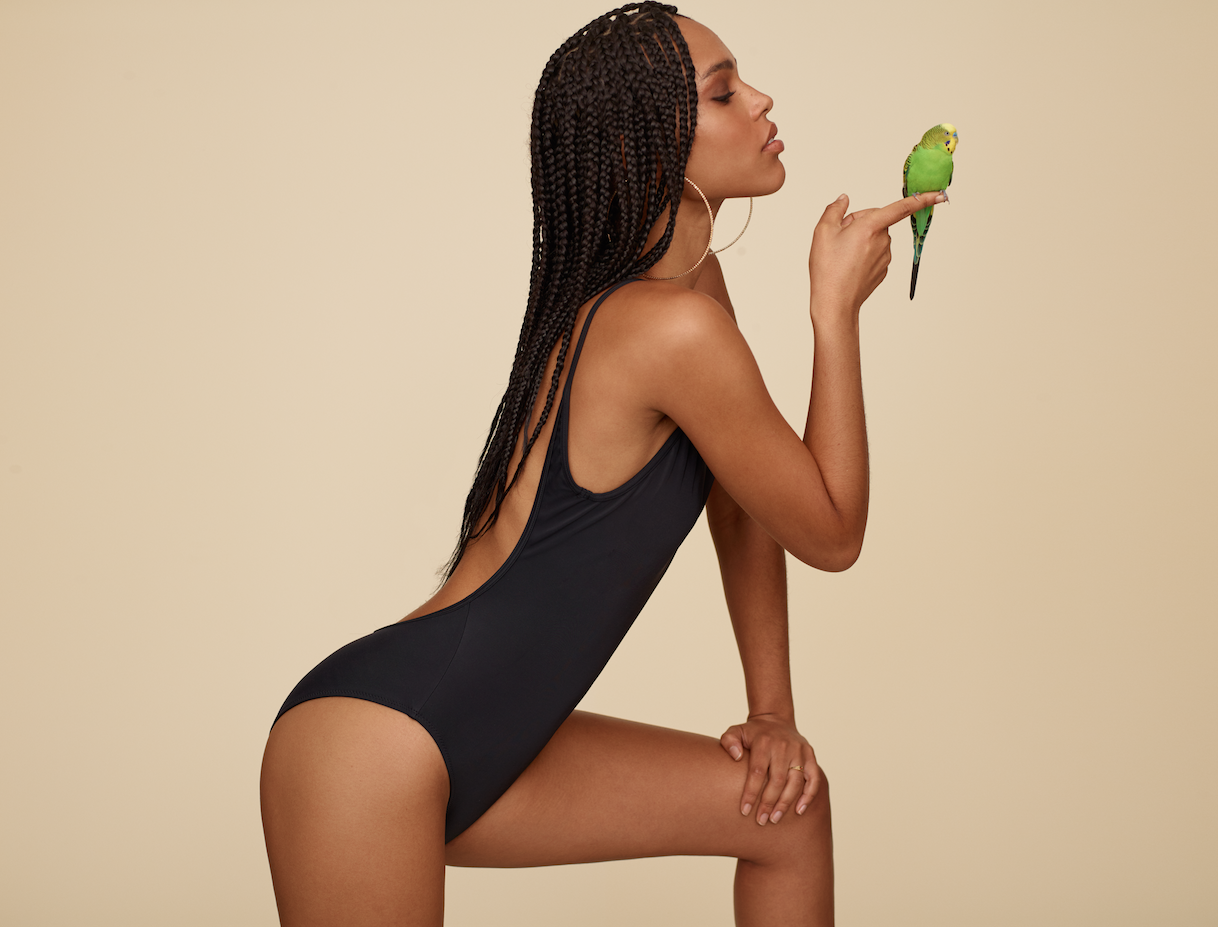 All praise the powers that be: the fashion gods have heard our prayers, and now, Reformation is finally launching a swim collection. Rejoice!
The sustainably chic It-girl brand has long since been a resource for high-octane designs with low-impact on the environment. We've always been all about their frilly frocks and bridesmaids-perfect gowns, but now our affinity for this cheeky brand has just peaked to a whole new level of ~hellz yas~!
In Reformation's debut swimwear line, out today, ethically minded fashionistas will find an assortment of breezy-bohemian and sexy-sleek tops, bottoms and one-pieces to suit their summer poolside needs. And like all things Reformation creates, their first-ever swim collection is full of bikinis you'll actually be comfortable wearing, even after you skipped a wax or polished off one too many tacos at lunch.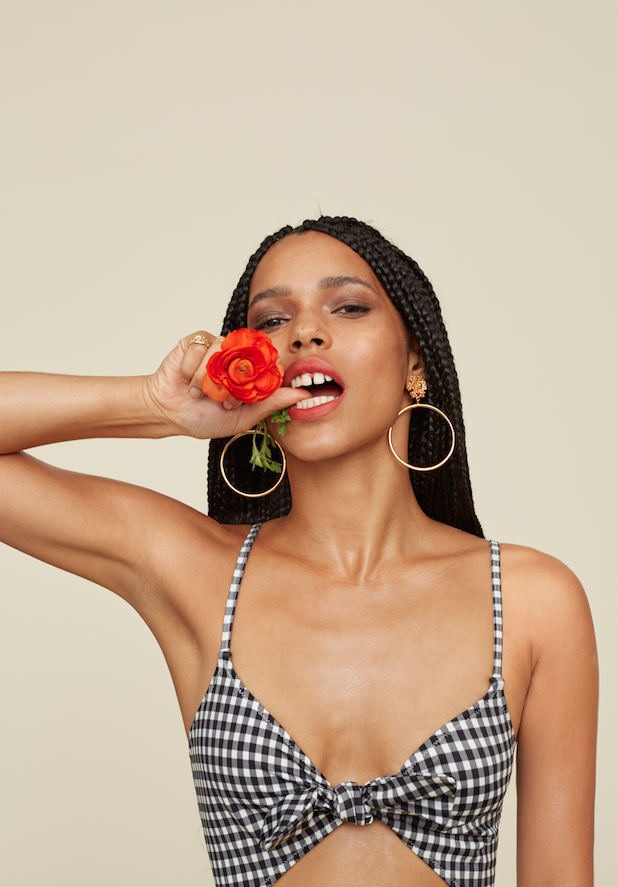 Side note: Can't you just see Taylor Swift rocking any (read: all) of these gorgeous options? They're inherently T.Swift-perfect!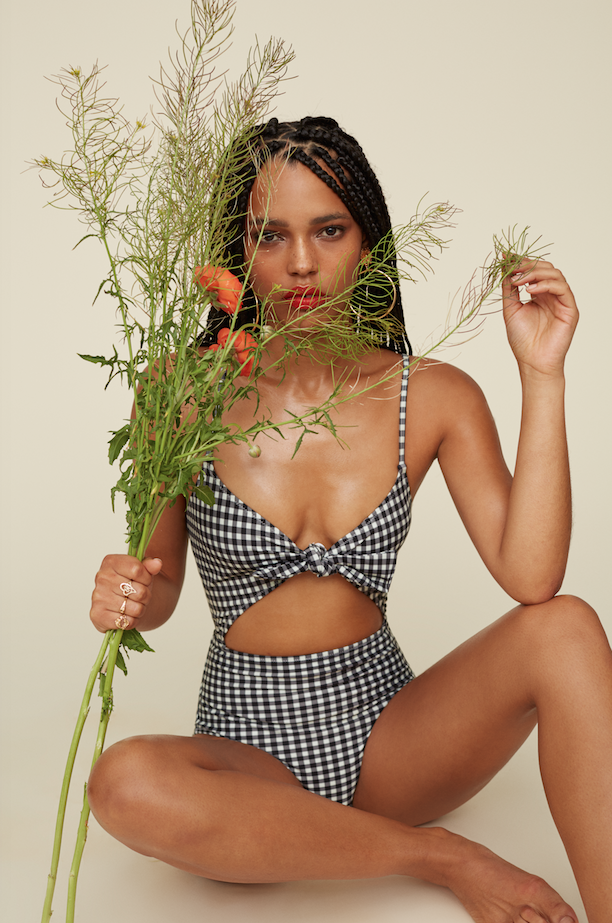 But make no mistake, these swimsuits are designed with ~every~ girl in mind.
"When you think about 'swimwear' you might think about supermodels on exotic beaches...but that's just not how most of us wear a swimsuit," a press release for #RefSwim reads. "We get bloated, we get sand in weird places, we sweat, we have nip slips, we oddly don't enjoy smelling like self-tanner and we didn't have time to book that wax —or maybe we just didn't want to."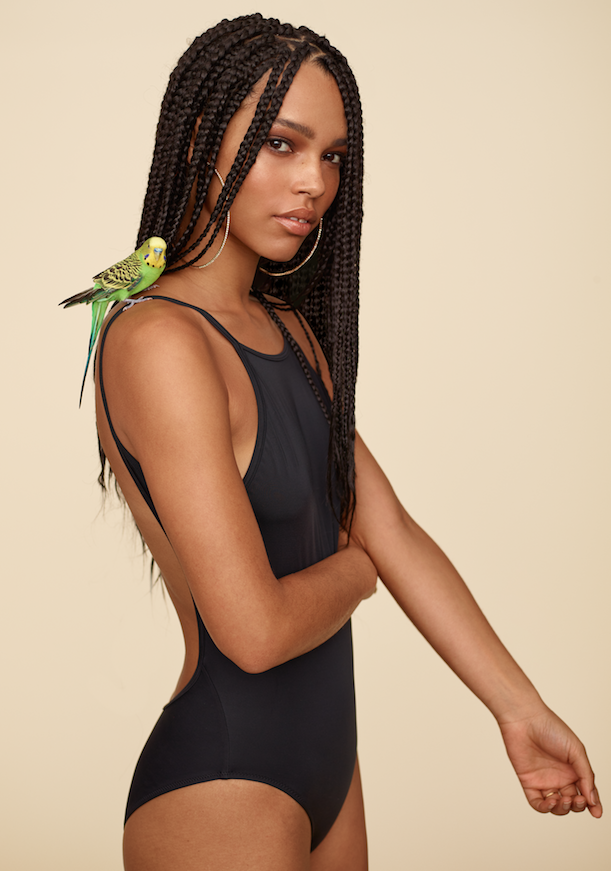 And to put the icing on the body-inclusive cake, this is their message to girls who may (or may not) feel "bikini body ready."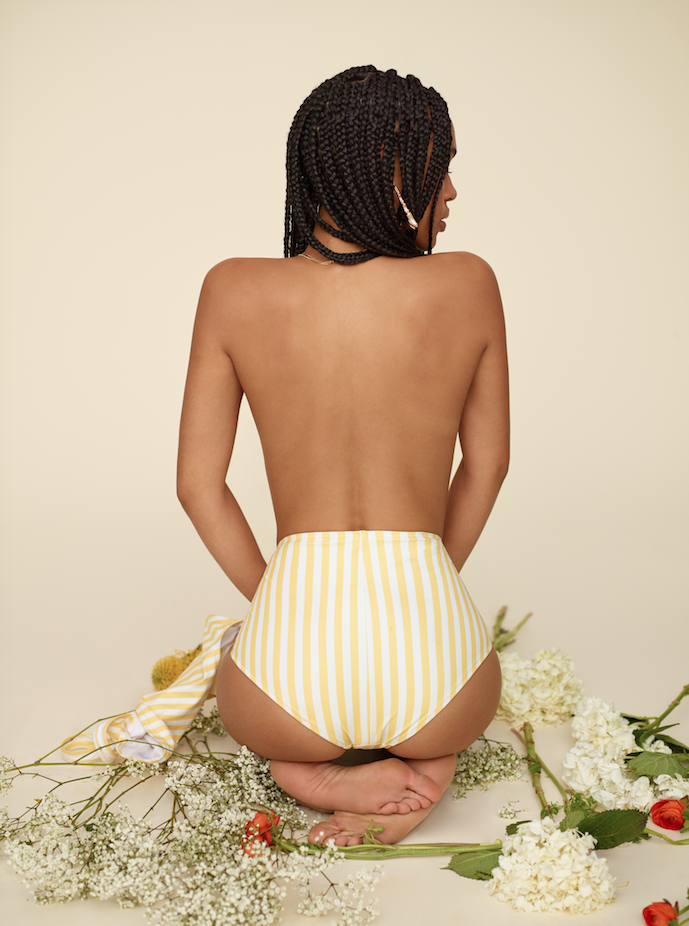 "We decided that probably we're swimsuit ready already. And you're ready already too. We're in this together and also we're just excited for sun so let's embrace the season, embrace the bush, embrace the bloat, eat the chips…and put on the swimsuit."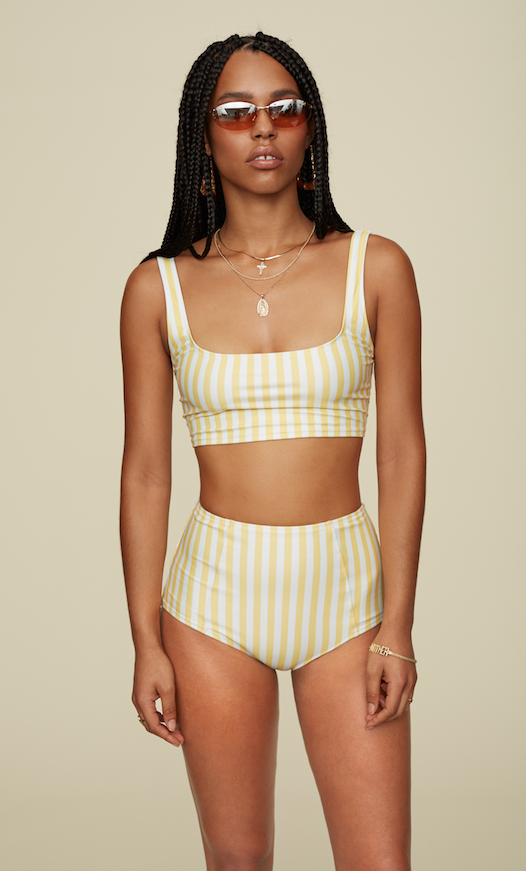 Okay, ~now~ we remember why we're so friggin' obsessed with this brand!
Now let's dish about this drool-worthy swimwear collection itself. The nine-piece collection is comprised of pretty toppers in traditional, off-the-shoulder and bustier-style tops with high and low-waisted bottom options. Simple solid colors and classic patterns make up the gorgeous pieces, which (like they said before) can be seamlessly mixed and matched to created tons of cool-girl combos.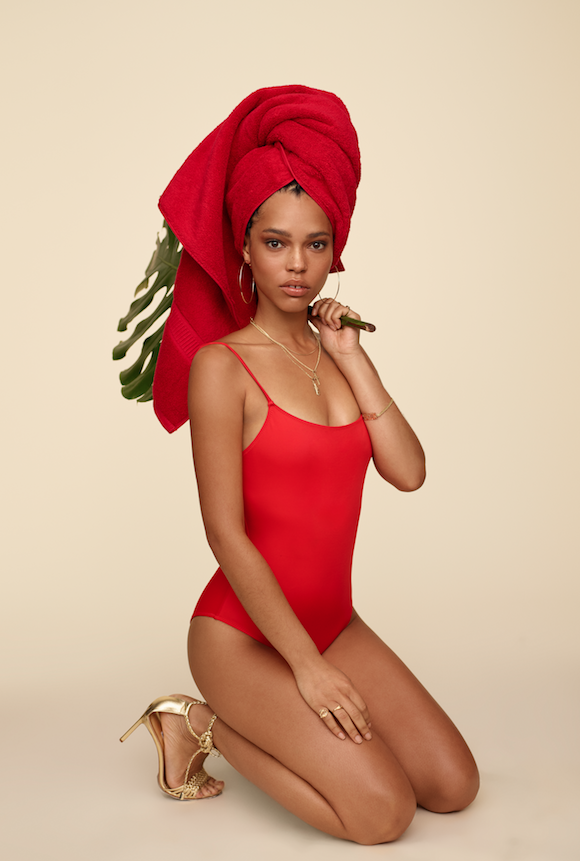 As for the price tags, well, while they're not incredibly cheap, they're not too shabby — ranging from $78 for bottoms to $168 for one-pieces.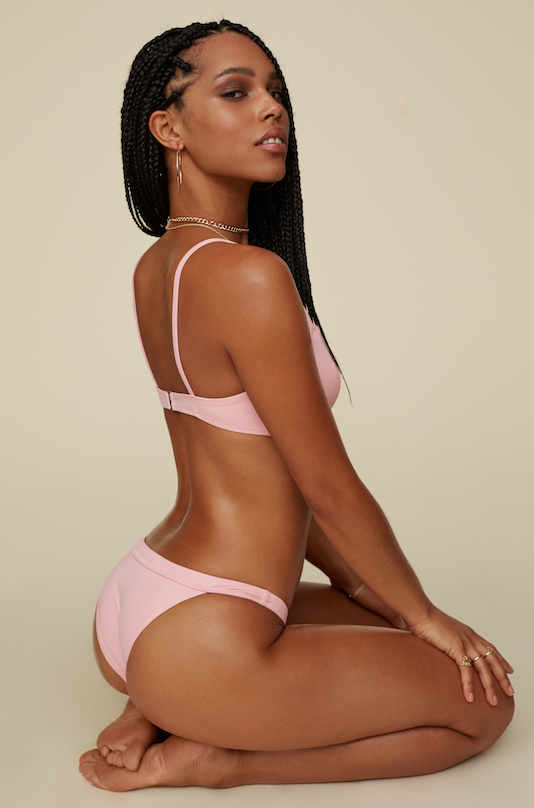 So if you've been looking for something to splurge on post-tax refund, this is your sign. Go to Reformation's website and #treatyoself to one of these gorgeous swimsuits before they fly off the shelves!