Reformation collaborated with the band Haim on a '70s inspired NYE collection and we are swooning
If there's three things we know are for certain during these uncertain times, is that the '70s are back, we want every single piece of clothing that Reformation has ever made, and that Haim is amazing. And wouldn't you know it? The universe has seen fit to send us a Reformation x Haim New Year's Eve collaboration and it is serving us some hot '70s realness! It's easy to get jaded about New Year's Eve — there's so much anticipation and oftentimes  it can be a real let down. But thanks to these beautiful clothes by Taylor Swift's favorite clothing brand and the coolest sisterband ever, you'll be itching to get dressed up and hit the town looking and feeling like your fiercest self.
This line has it all: halter jumpsuits, asymmetric necklines, patent leather jackets, and lots of sparkles! It was inspired by each of the Haim women, along with some of our favorite icons from the '70s like Cher, Bianca Jagger, and Diana Ross.
https://www.instagram.com/p/BNiALF7gzB1
If there's ever a night to showcase all the different luxurious textures in your wardrobe, it's on New Year's. Just like this absolutely divine shiny leather!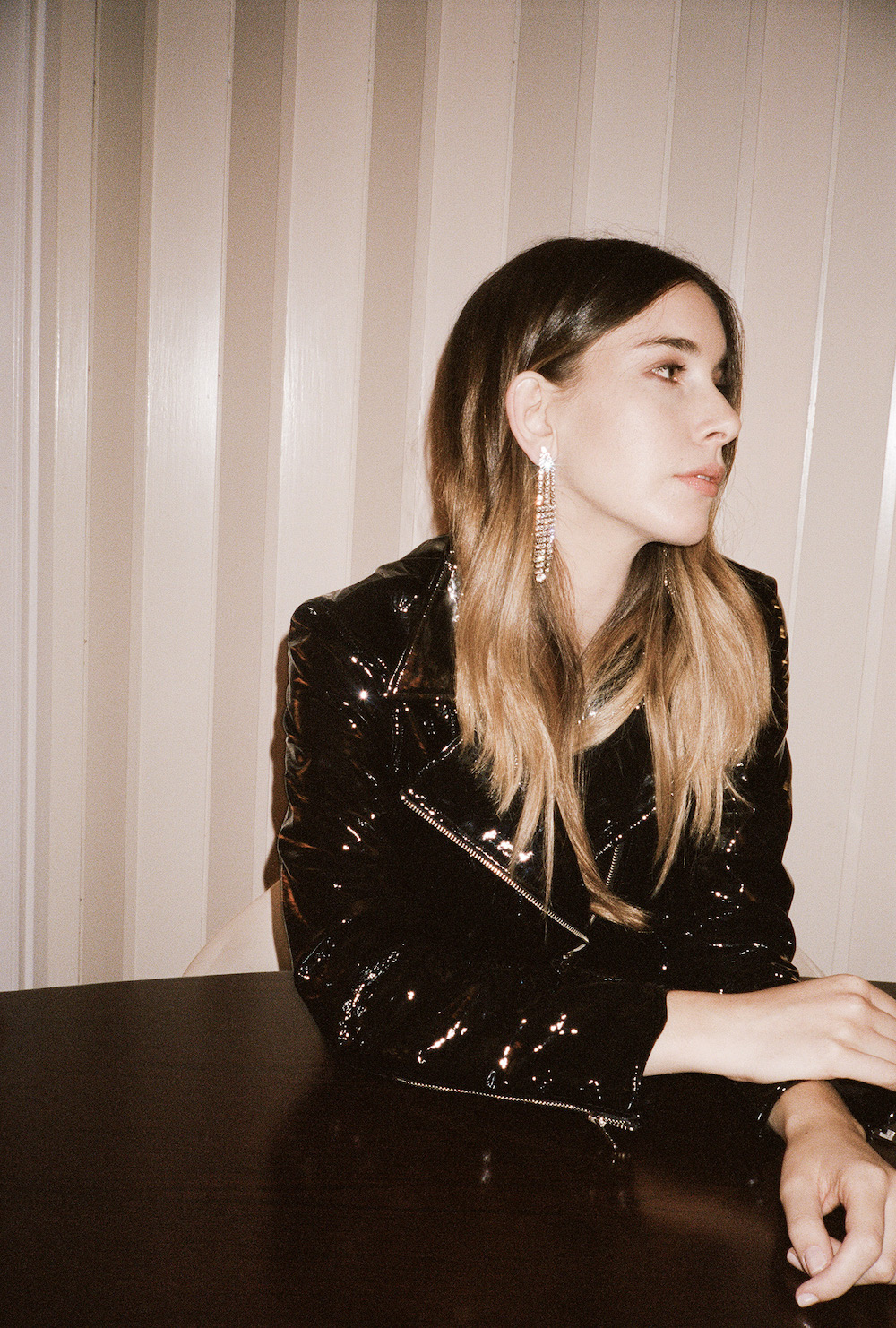 Stay warm and glamorous, please!
A dress with a glimmering gold dress with a plunging neckline is just what the doctor ordered for those of us who have trouble dragging our butts out on NYE. We'd sprint out if we looked this good in it!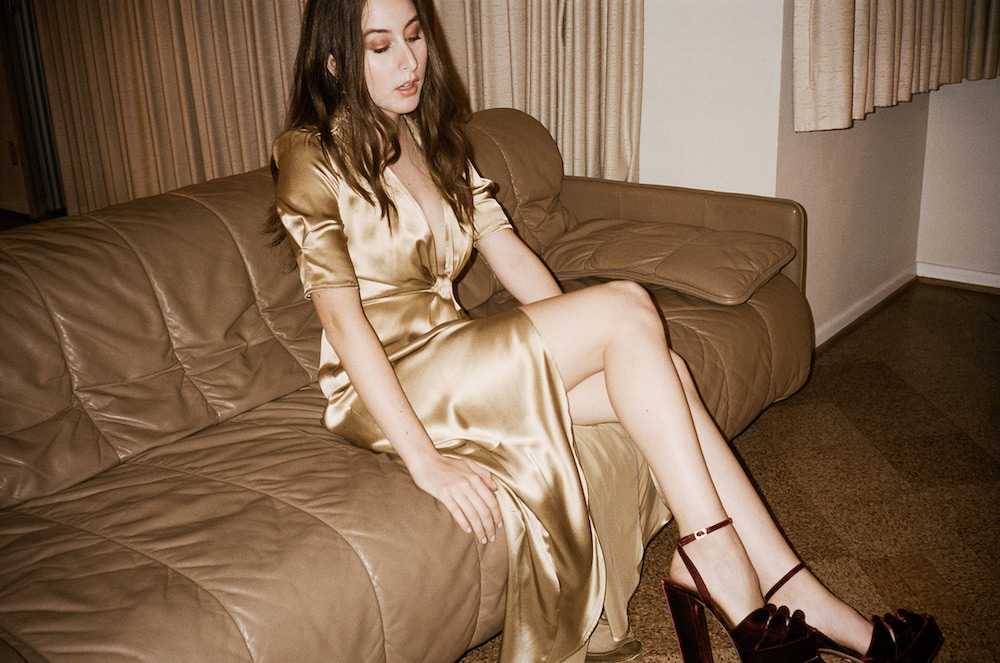 And get a load of those stunning velvet platforms. They're the perfect juxtaposition!
If short and swingy is more  your style, this little number is here for you. It's a stunning '70s throwback without looking cheesy or costumey.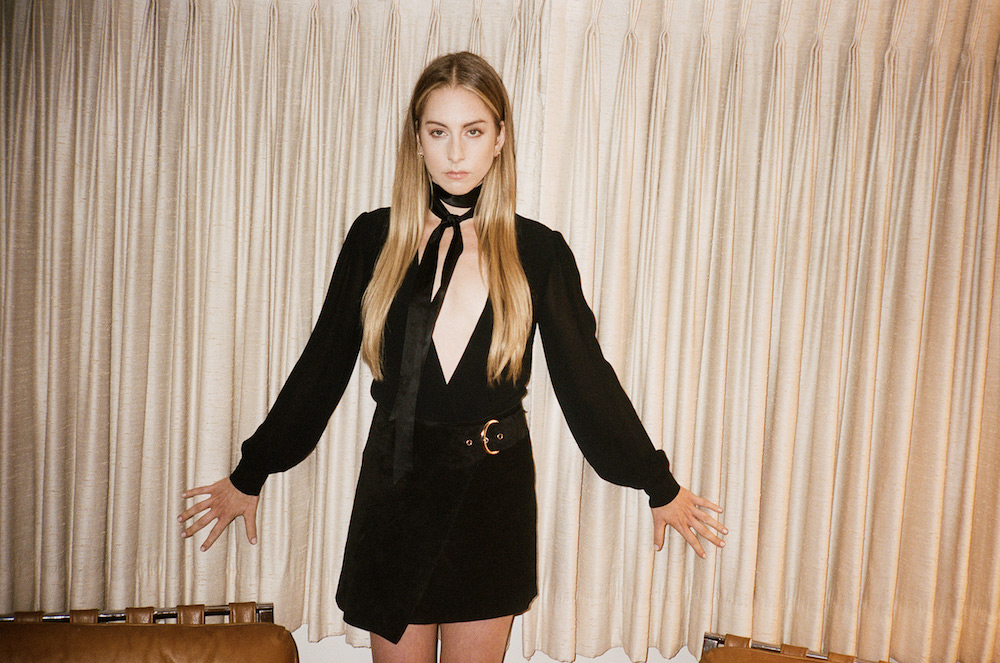 The wide belt is a total statement piece from the era, don't you think?
Separates, dresses, glittering tights— it all works and is just the thing to kick your celebrations up a notch, glamour-wise!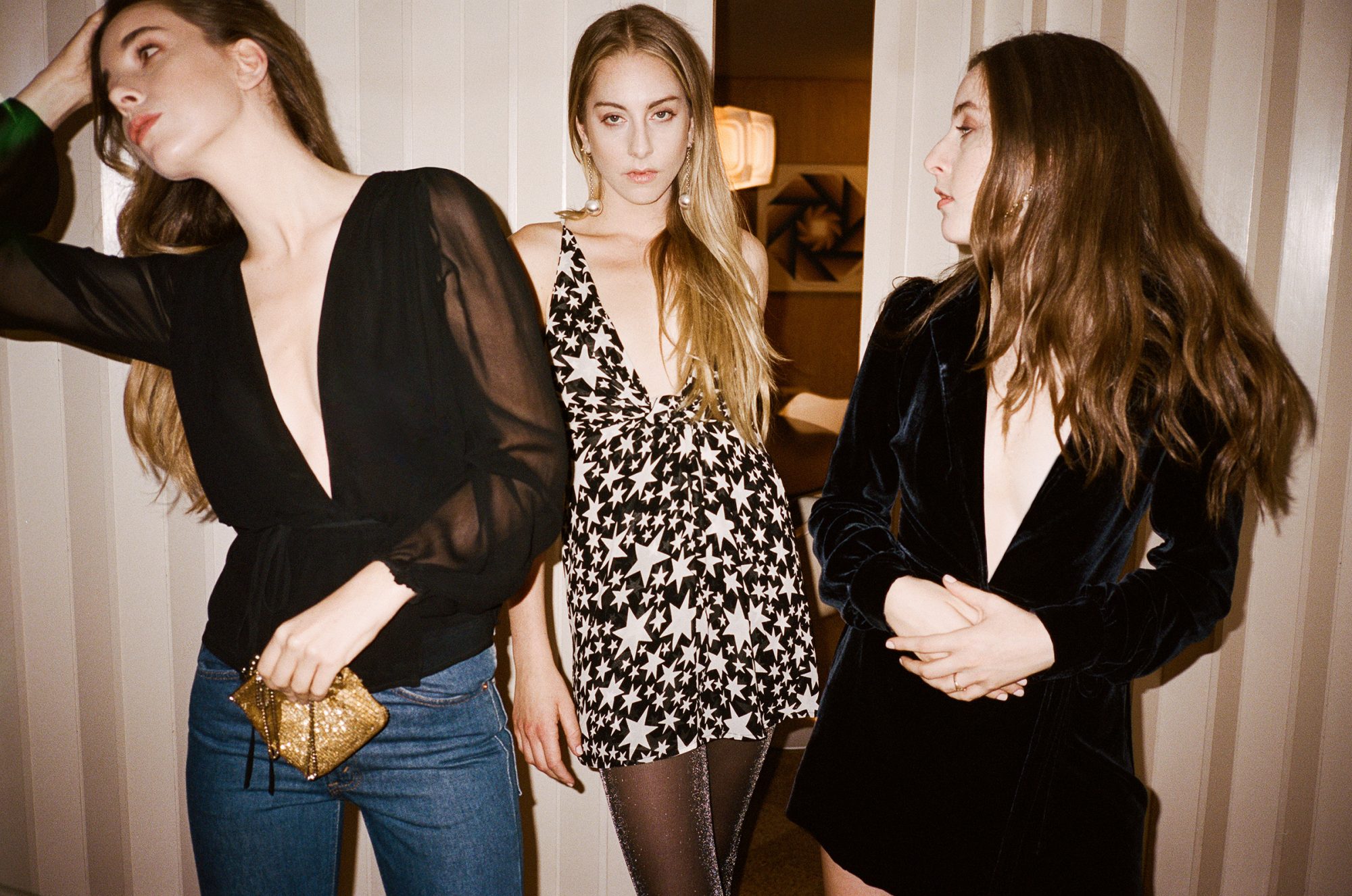 Are you into that star pattern? We love the slightly trippy, stretched out effect that the stars on the mini dress have. And no holiday is complete without lots of VELVET! It's truly the fabric of the season.
This collection is seriously elegant, while also staying true to Reformation's whimsical, ethereal aesthetic. Cool girls everywhere will be scrambling to get their hands on all these pieces!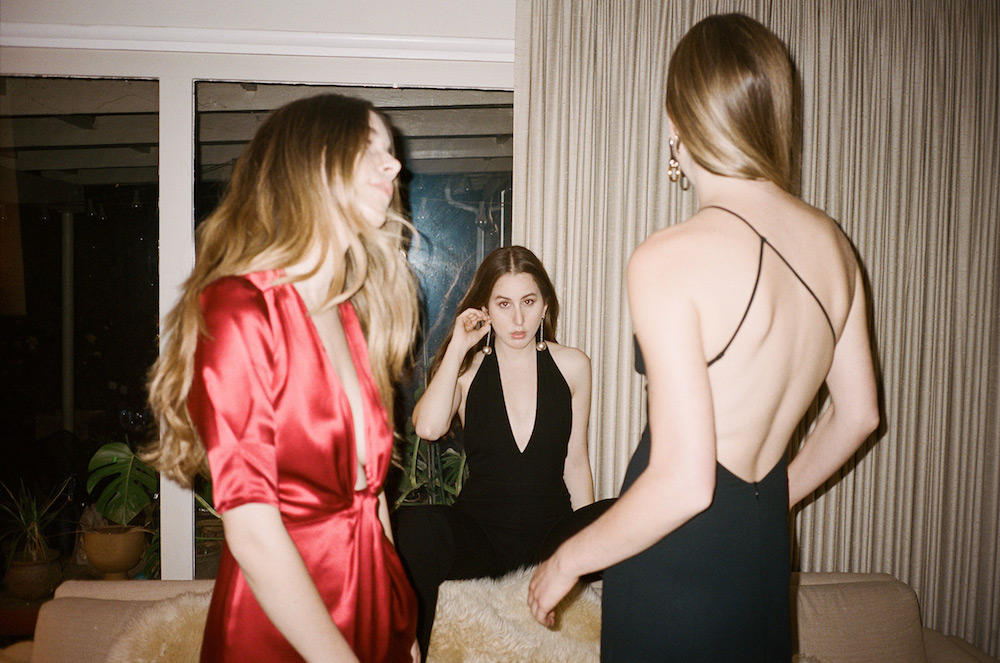 That backless dress is TO. DIE. FOR. We are dead. We've passed on.
This genius collaboration has totally exceeded our expectations, but what would we expect from either of them? Nothing short of fashion excellence. Do you think Taylor Swift brought these two together? She does totally love Reformation and the ladies of Haim are in her #girlsquad! Stranger things have happened.
The NYE Collection launches Monday, December 5th in stores and online.