Let Reese Witherspoon's preppy style be your spring wardrobe inspiration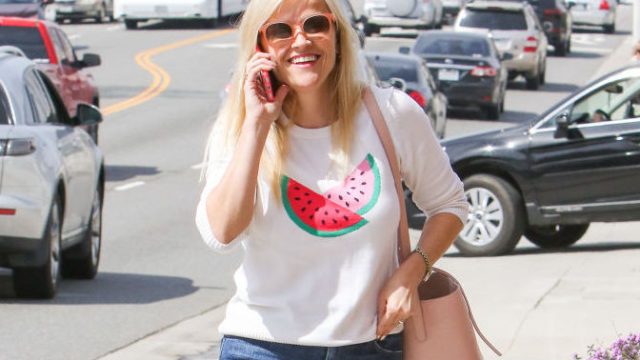 Spring is in the air, so it's time to revamp your wardrobe! In honor of the new season, we've rounded up 11 Reese Witherspoon dress styles that you need to try this spring. You're welcome.
Monday (aka today) marks the first day of spring, and what better way to celebrate than to look at clothes? You could also indulge in spring candy, fruits, or movies, but dresses are way more fun.
Even though it's the first day of spring, Witherspoon has so many looks that we're obsessed with. It's never a bad day to wear a pretty dress. That's a good life motto, don't you think?
While we could choose from a TON of styles if given a glance at Witherspoon's closet, we've narrowed it down to looks she's worn in 2017. Get ready to take notes, because all of these frocks are ones you're going to want to steal.
1Denim & Lace
Last week, Witherspoon enjoyed the California sun in this chambray and lace frock. The chambray/denim color paired with pink accessories and a touch of lace is SO spring worthy.
2Flower Power
Flowers are at the top of our list for springtime dresses. Plus, this bold red color and dainty florals are feminine and chic.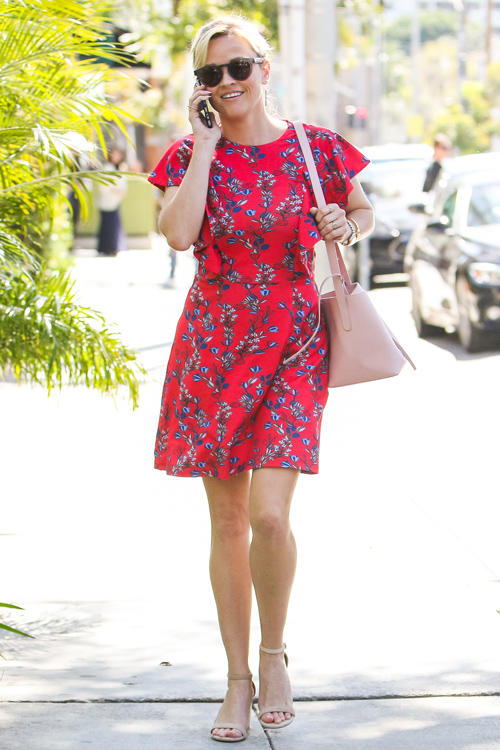 3Falling for Spring
Need a dress to wear on a lunch date with your BFF? This is the style we're rooting for. Rocking a black dress, light cardigan, hat, and booties is a look that will easily work from fall to spring.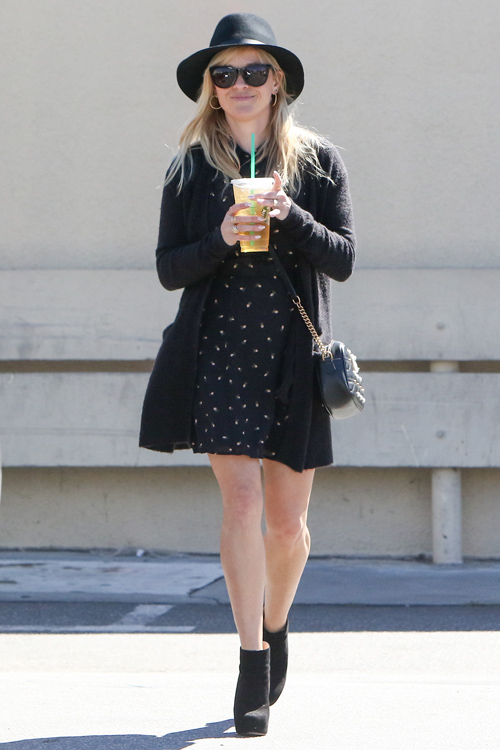 4Pastel Perfection
We all know Witherspoon has always looked pretty in pink, but pastels take it to the next level. By donning pastels, in any color, including pink, you will be ready to attend any brunch or bridal shower.
5Little Black Dress
It doesn't matter the season, a little black dress should be in every woman's closet. For added sass, try a partial print, like this little number.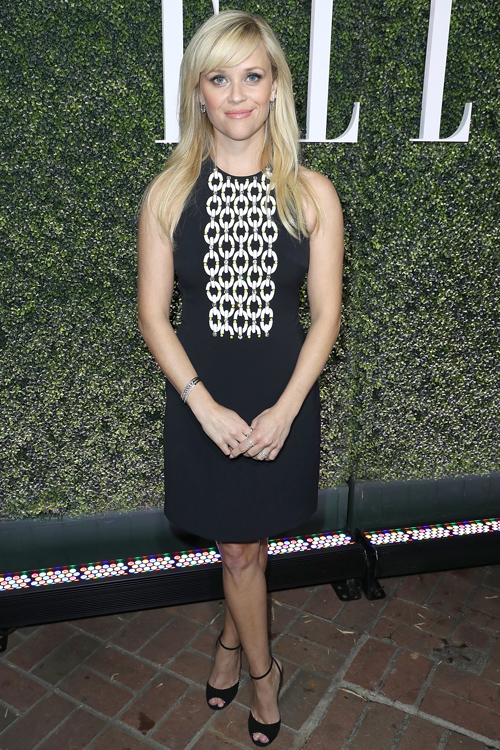 6Watermelon Lover
Okay, we know this isn't a dress, but we had to include it. This adorable watermelon sweater is from Witherspoon's clothing line, Draper James. It's fun, fresh, and festive for both spring and summer.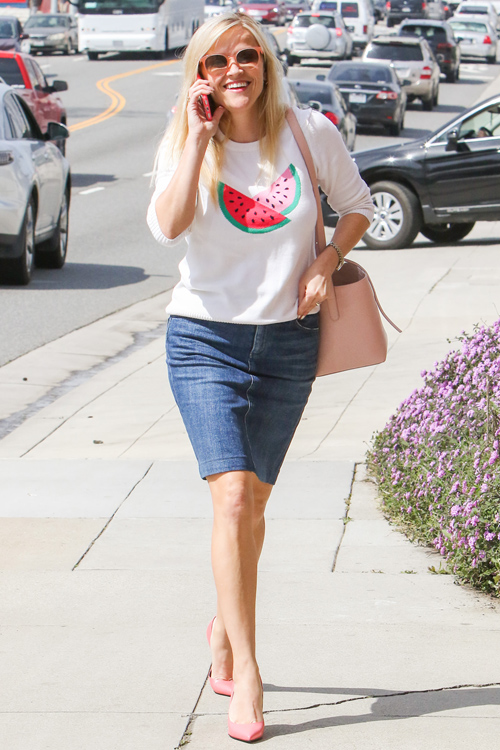 7Bold Hues
The Sing actress sported this orange-red frock at the 2017 Winter Television Critics Association press tour and we're loving it. Bold hues, and warm colors are a must this season, and adding a fun heel will spice up any simple dress.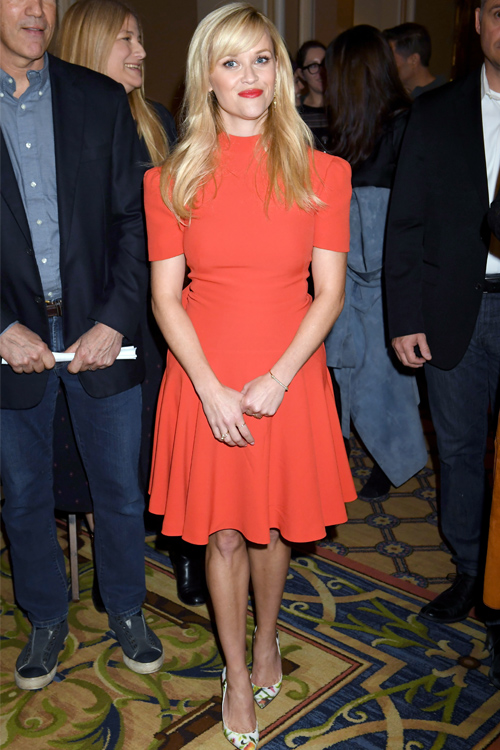 8Blue Lace Baby
We love a good lace number, and this Draper James version is sweet and subtle. It's the perfect choice for Easter, or any festive day out.
https://www.instagram.com/p/BRbdeN2BZzo
9Rainbow Glitter
The 40-year-old actress is giving us major going-out inspiration in this sassy dress. Its rainbow glitter style is funky, and super sexy.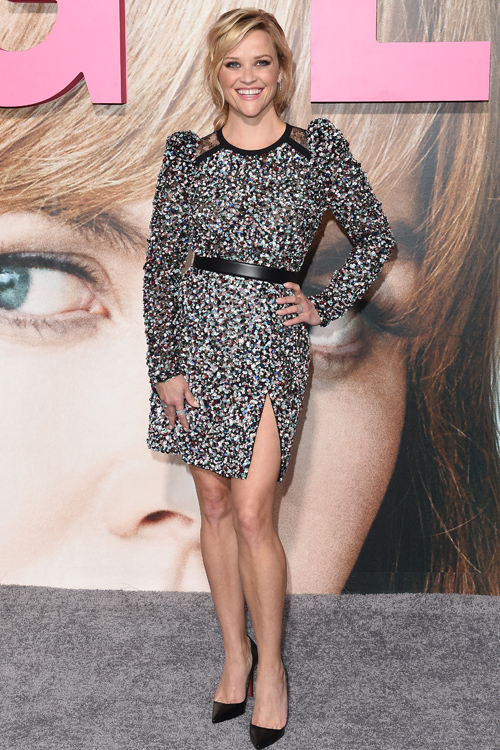 10Prints on Prints
It doesn't matter what cut of dress you like, make it a printed dress this season. We especially love a good swing dress, like this cute one below. Plus, blues make a great transition from spring to summer.
https://www.instagram.com/p/BP5hKgIDWYR
11Glitzy Girl
Another day, another date night style to steal. The best part about this long-sleeved dress is that it has a little glitz. Who doesn't love glitz?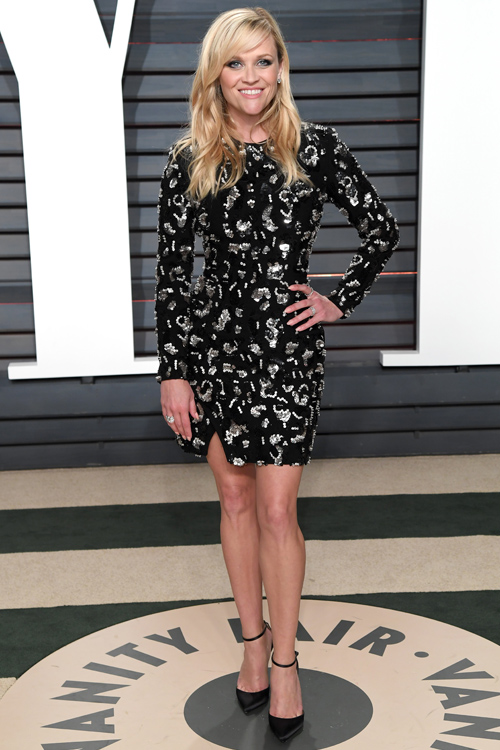 Which look are you going to try this spring?