Reese Witherspoon's awesome but practical mom is mothering all of us right now
It's been a tough week for women, given the devastating election results. One of the first things we did as we processed what the results means for women, we called our moms. So many parents wondered how to tell their kids Trump won the election, but many of us wondered how our mothers were feeling. Many of us come from strong, awesome women who set an incredible example for us. And of course, our moms had awesome, inspirational things to say. Like Reese Witherspoon's mom, who sent her a heartfelt, practical message after the news of the election.
We all felt like Reese Witherspoon's mom in this moment was all of our moms, telling us it's going to be okay.
https://www.instagram.com/p/BMouyaAjv2R
"Yes Reese remember always be tough and keep your standards high!" "Nothing worth having or doing will ever be easy." "As my mother said get a good education and a good job. Work hard she was right!"
We're not crying, you're crying! When we were barely able to peel ourselves off the floor, Reese's mom was being tough, inspirational, and brilliant. At a time when we're having trouble forming words, she has practical advice for picking ourselves up and moving on. We are so inspired by her, and we might need her to text us some uplifting words as we continue to deal with this.
Reese's mother Betty Witherspoon is one of our new feminist heroes.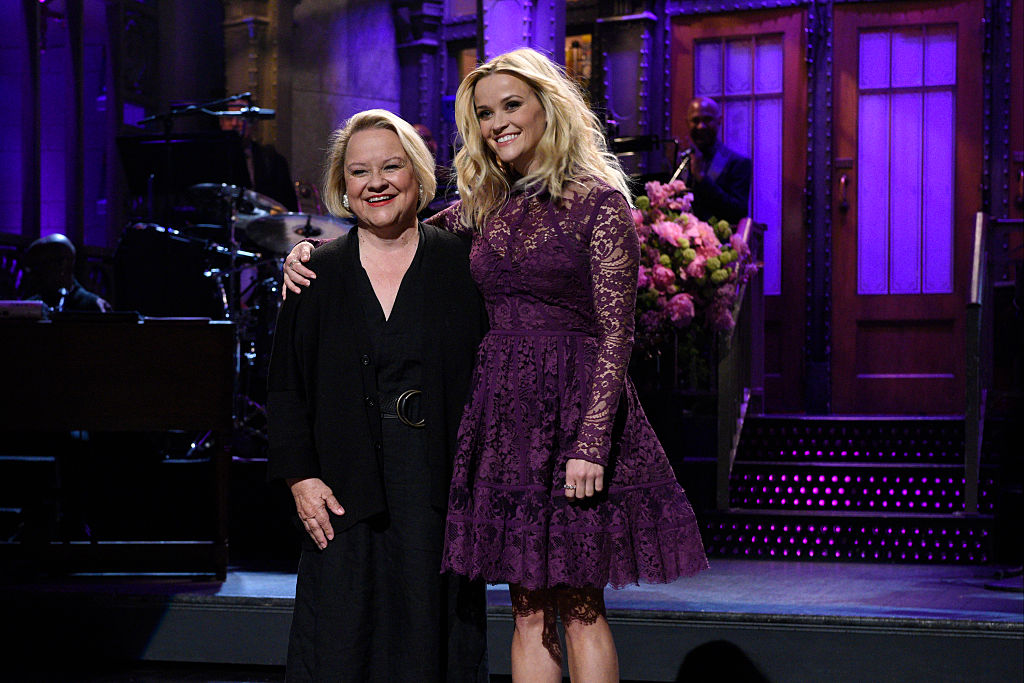 Obviously, since Reese is so awesome, she must have an incredible woman who helped her get there. During this tough week, we're inspired by the women who brought us up to feel so empowered and strong. During a week that has made us really remember the ones we love, we'd like to tell all our moms how much we love them.
We could not love this inspiring text thread more!
Reese, please tell your mother how awesome she is, from all of us!