Reese Witherspoon spoke out about "being a white mother" and teaching her children about racism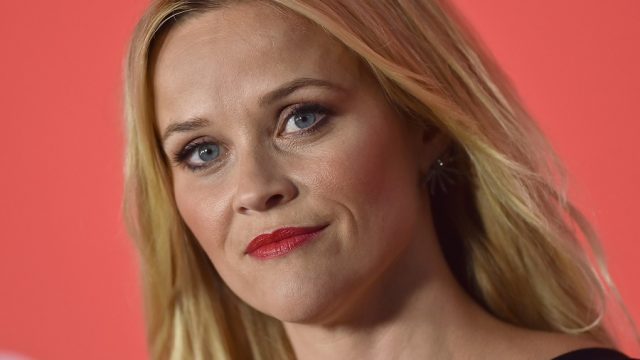 Following the death of George Floyd and the countrywide protests demanding justice for his murder, Reese Witherspoon shared the importance of teaching white children about racism and bigotry. In a recent Instagram post, Witherspoon explained that she had her own discussion about George Floyd—and the racism that motivated his death—with her 7-year-old son, Deacon, who was confused about "why all the grown ups were so upset."
"Being a white mother trying to explain racism and bigotry to her white son, who did not understand why anyone would treat another human being that way, was heartbreaking," Witherspoon wrote, along with a photo that reads "Don't ignore something because it makes you feel uncomfortable."
Witherspoon acknowledged that, as a white person, having this difficult discussion was "not nearly as heartbreaking as being one of the families who have experienced loss and harassment and discrimination daily."
And as the mother to white children, it was "not nearly as heartbreaking as being a mother who lives in fear of what will happen to her children in this world."
The Little Fires Everywhere actor also acknowledged that "we" (presumably white and non-Black Americans) "have to be held accountable" for the deaths of Floyd, Breonna Taylor, Ahmaud Arbery, and the "countless other" Black people who have been killed by the police in recent years.
https://www.instagram.com/p/CAvpo1LgSim
Thoroughly dismantling the systemic, centuries-old racism that is inherent to every aspect of American life will take a long time. But Witherspoon recognizes that regularly having candid discussions about "racism, privilege, bigotry, and hate" with children ensures, as much as possible, that the youngest generations will continue the fight against racism. In particular, Witherspoon's post highlights how crucial it is that white people are "actively anti-racist," as the writer and activist Rachel Cargle has said, and to teach our children to do the same.
Witherspoon ended her post by encouraging people to use the comments section as a "space for meaningful discussion, not hate."
"There is enough hate in the world," she wrote. "I hope this can be a space for discussion, understanding, growth and LOVE. We all need more of that.