Reese Witherspoon looked like a cute cake topper at the Sprinkles Baking Book pre-release party
What happens when you put America's southern sweetheart in the same room as an endless supply of baked goods? An end result that's almost too sweet to handle!
All-around country goddess Reese Witherspoon attended the pre-release party for the new Sprinkles Baking Book by Candace Nelson (out Oct. 25) and looked like the perfect little cake topper herself!
She's seriously glowing here! We would be too if we were holding a cake that beauitful!
Hanging out with the author, Candace Daniels! Love the light, girly dresses the pair are wearing!
Such a cool event! It's so great to see all these ladies in the industry supporting one another!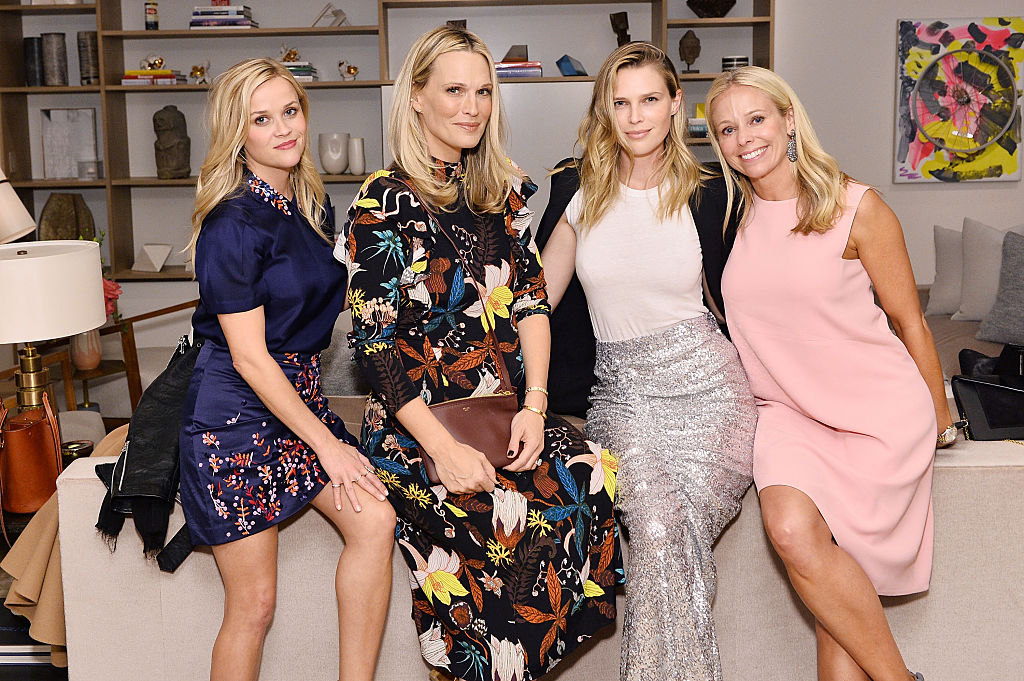 In case you were unaware, Candace Nelson started Sprinkles Cupcakes — like, *the* Sprinkles cupcakes — in 2005. The Sprinkles Baking Book includes over 50 recipes right from the Sprinkles kitchen and 50 recipes for Candace's all-time favorite desserts. You can pre-order the book here or get it at bookstores on Oct. 25th.