Reese Witherspoon is a literal shooting star at the "Sing" premiere and we love it
Our fave southern belle Reese Witherspoon attended the Sing premiere with her family last night, and rocked the red carpet. The actress wore a peplum style dress covered in sequins and looked like the shooting star she is.
We're absolutely obsessed with the detailing of the dress! Reese doesn't have a role in the film, but it's always a pleasure to have her walking the red carpet. She manages to turn everything she dons into elegant trends, and this dress is no exception. It only makes sense that the mini mogul would add "lifestyle brand creator" to her repertoire…
Reese was definitely the fashion star of the night. She dress is giving us major fashion inspo!
And we're total fans of her entire look! The actress wore a sleek pair of minimalistic heels, being sure not to overcomplicate the dress.
Seriously…the Witherspoon, Phillippe and Toth crew are #squadgoals! They're such a good-looking family.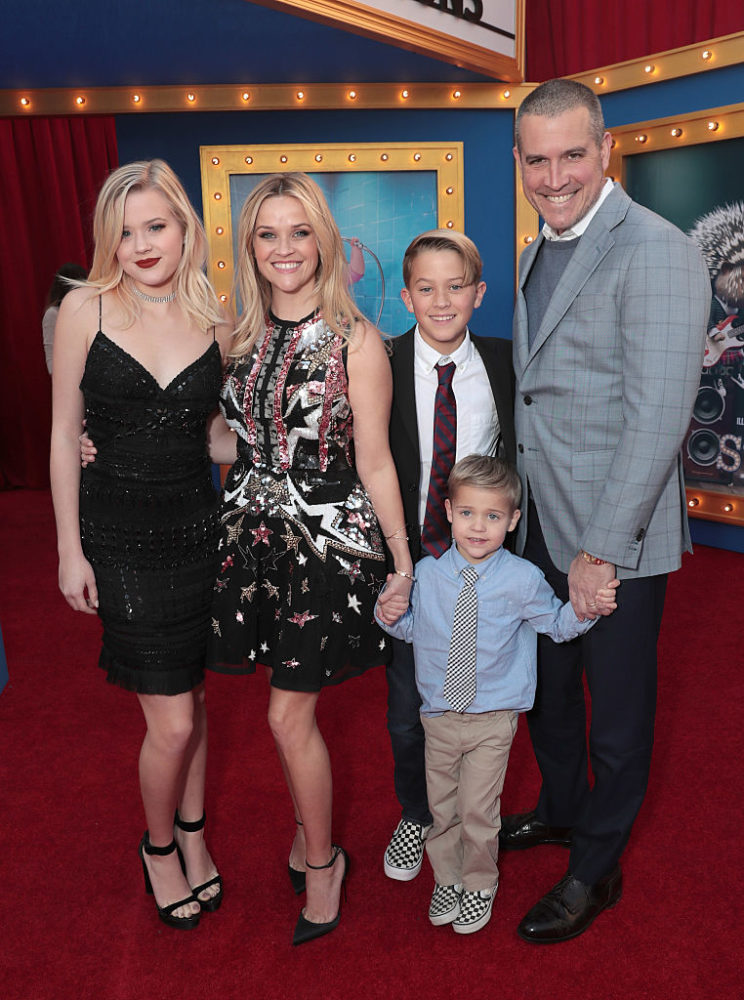 We absolutely adore Reese's fashion sense. She brings in a bit of that southern charm we love so much into everything she wears!
Lucky for us, Reese has quite a few projects in the works, so we can expect to have the southern queen make frequent appearances on the red carpet in the near future!