Reese Witherspoon and Shailene Woodley's "Big Little Lies" looks like a dark AF episode of "Real Housewives"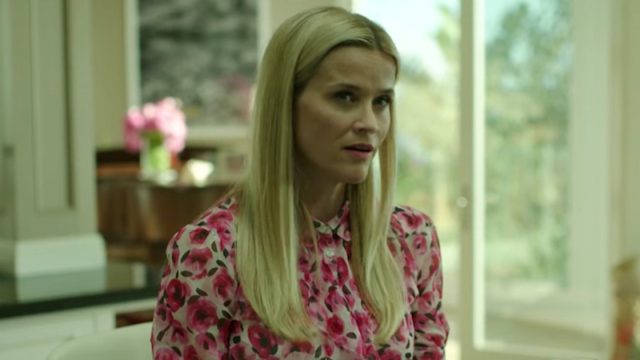 When it comes to HBO, it's pretty much a given that whatever they're producing will be dark, funny, and probably completely amazing television. Pair that with world class actors and you're bound to make something brilliant. That's why we can't wait for Reese Witherspoon and Shailene Woodley's Big Little Lies.
When news broke that Woodley would had signed up to the project, which also stars acting legend Nicole Kidman, we were, understandably, rather excited. When the first teaser trailer dropped we got even more excited.
Big Little Lies is a seven-episode limited series based on Liane Moriarty's 2014 novel of the same name. Directed by Jean-Marc Valée (Dallas Buyers Club), the series follows "three mothers of kindergartners whose apparently perfect lives unravel to the point of murder." Color us intrigued.
Well, now the trailer for the series has premiered and it looks like a seriously dark episode of The Real Housewives.
https://www.youtube.com/watch?v=DzeZ0HoApl8
Starring Reese Witherspoon as Madeline, Shailene Woodley as Jane, and Nicole Kidman as Celeste, the trailer showcases the passive aggressive and dangerous beahviors of these three suburban moms, and the extremes that they'll go to to keep their lives intact. Exciting stuff, we're sure you'll agree.
"This is Monterey. We pound people with nice, Madeline (Witherspoon) says to Jane (Woodley). "To death," adds Celeste (Kidman).
Doesn't the trailer also just look SO intense? Between the loaded gun, scenes of someone jumping off the cliff, and all the thinly veiled, passive aggressive threats, we're half expecting Andy Cohen to crop up and host a season reunion episode.
Kidman, Witherspoon, and Woodley aren't the only majorly famous faces to appear in Big Little Lies, either. Alexander Skarsgard, Zoe Kravitz, Laura Dern, and Adam Scott also appear in the seven-episode run. Basically, we can't wait for this!
Little Big Lies premieres on HBO on February 19th, 2017.