Reese Witherspoon had the realest girls night out at the Dolly Parton concert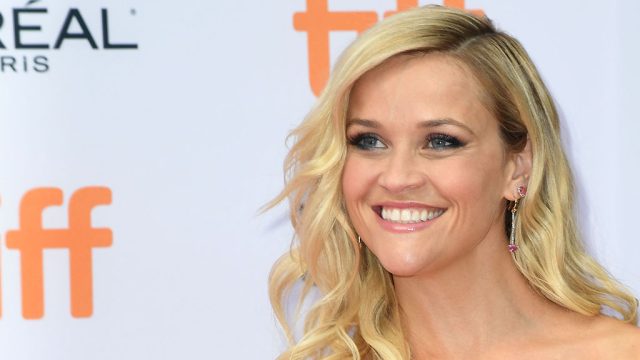 Movie stars are just like us — they eat, they work, they spend a lot of time on social media, and they TOTALLY fangirl out when they're in the presence of a star they love. That's what happened with Reese Witherspoon who had the sweetest girls night out in LA to see one of Reese's idols, Dolly Parton.
Reese Witherspoon was a total fangirl posing with her friends before the Dolly Parton concert.
https://www.instagram.com/p/BLFsJoKgtaI
This picture could totally be any of us taking a pre-concert photo with our girls, until you realize that the one in the middle is a massive movie star. We love that Reese brought along her "What would Dolly do?" bag from her own collection, Draper James. Clearly, if she's making bags with a phrase like that, Reese is a pretty big Dolly fan.
Reese got even MORE excited when she saw that they'd changed the name of the venue to the Dollywood Bowl for the evening.
https://www.instagram.com/p/BLFiMY-grmX
That smile says it all, and can we say, Reese definitely nailed the cowgirl look in those fabulous white boots and blend of denim.
She even posted a video, because just her excited photos weren't enough.
https://www.instagram.com/p/BLFTzxUgJYN
"Oh my God, we're so excited!
These two are TOO CUTE. They remind us of teenagers getting to see their first boy band show.
And of course, Reese and her friends got to meet Dolly and take an adorable fangirl selfie.
https://www.instagram.com/p/BLGyvxCgJwk
Reese's excitement is so fun and relatable, and these ladies are definitely giving us some serious #squadgoals.
Even the next day, Reese is still riding high on her Dolly Parton experience.
https://www.instagram.com/p/BLHG977AG5v
"Today's #mood... courtesy of last night's @DollyParton concert. ✨😇👌🏻 #HairGoals #HeelGoals #AttitudeGoals"
Now THAT'S a Monday mood we can all get behind!