Reese Witherspoon wore a full pig costume to her son's class, and yes, there's video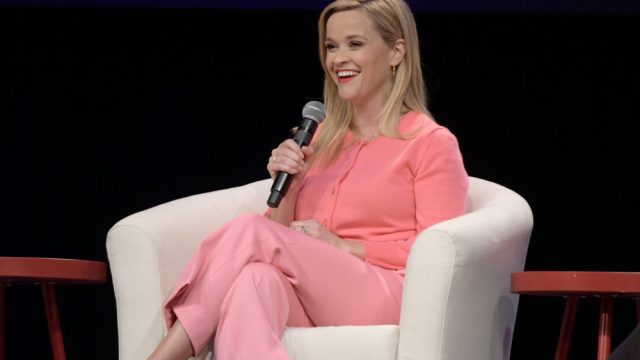 Reese Witherspoon is one seriously inspiring lady. Between establishing a production company, advocating for equal pay, and raising three children, it seems like there's nothing she can't do. And recently, the Big Little Lies star proved that her dedication knows no bounds when she read to her son's class—while wearing a full pig costume.
In an October 3rd Instagram post, Witherspoon revealed that she and her husband, Jim Toth, volunteered to be Mystery Readers at their son, Tennessee's, kindergarten class. Witherspoon clearly took the "Mystery Reader" title very seriously, because she read to the kids while wearing a full-body suit, complete with a giant mascot head.
"It's a big day. We've got something very exciting that we're headed to do," Witherspoon said in an Instagram video.
Witherspoon then held up the pink pig's head, trying to suppress a grin. She said that she would wear it "to disguise my identity." The actress also teased the book she and her husband would be reading—a picture book called I Really Like Slop! by Mo Willems (which seems like a fitting choice to read while dressed like a pig).
https://www.instagram.com/p/Boe7AdLnT1d
Witherspoon's husband also came incognito in a giant elephant suit. Hey—you gotta commit.
Tennessee looked beyond thrilled to see his parents all dressed up.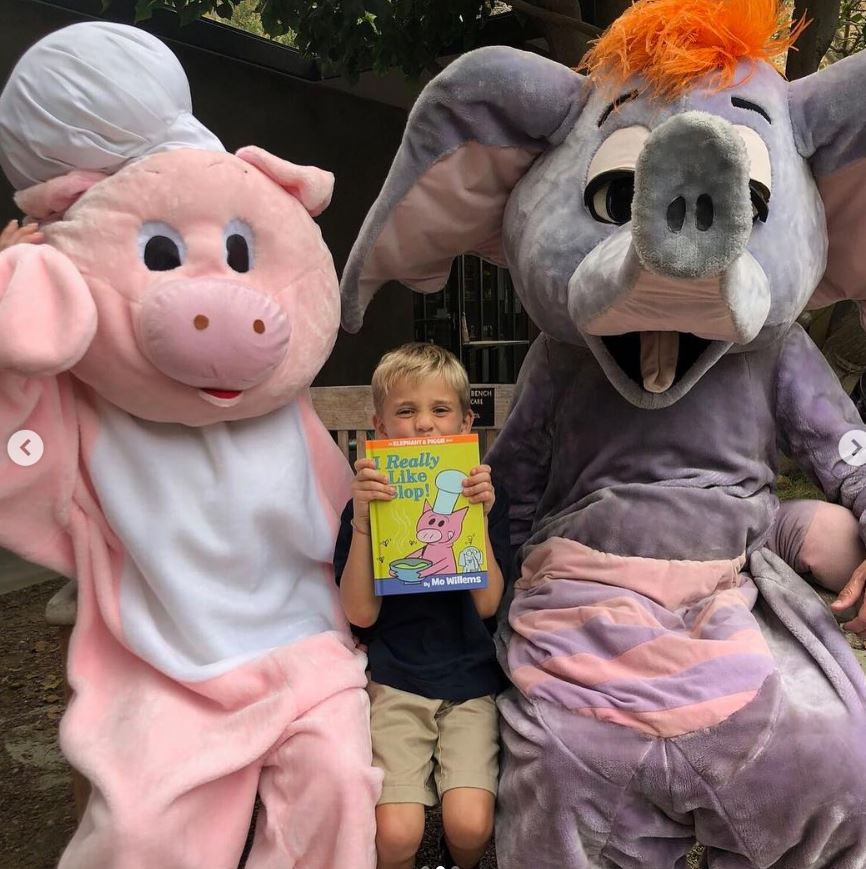 And his mom and dad looked equally excited to be reading.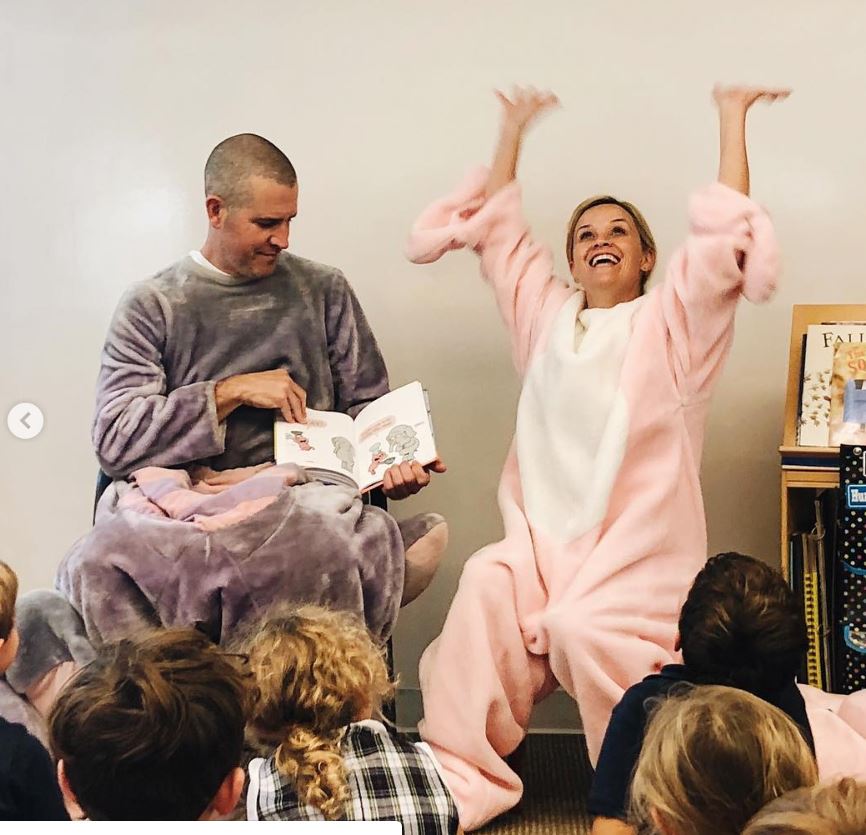 It's official: Witherspoon and Toth are the definition of #PARENTING-GOALS. Also, this is giving us some major Halloween inspo…