Reese Witherspoon posted the cutest birthday message to her son, Deacon, aka Ryan Phillippe's twin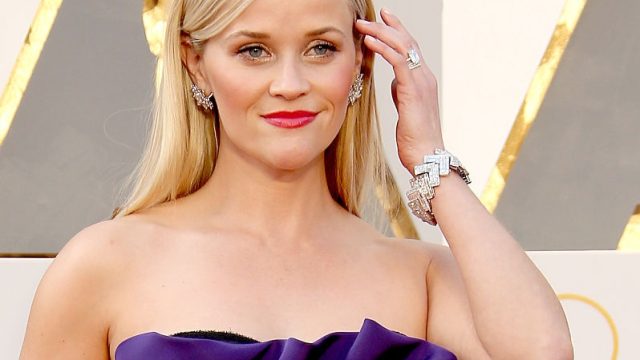 A few people actually might not remember this, but before Reese Witherspoon found happiness with husband Jim Toth, she was married to actor Ryan Phillippe. The two connected on the set of Cruel Intentions, also known as everyone's favorite movie back in 1999, and had two children — Ava and Deacon. While they split, they always seemed to be pretty incredible with co-parenting. And, it was always obvious that these two kids were extremely loved.
These days, Ava is 17 and Deacon just turned 13. And, oddly enough, both of them are absolute clones of their parents. To celebrate Deacon's big jump into teenhood, Witherspoon posted, quite possibly, the sweetest tribute ever.
https://www.instagram.com/p/BL6l9-VAI6s
"You are such a ray of sunshine in all of our lives. ☀️ Your sense of humor, kindness, and joy never cease to amaze me!" Witherspoon wrote.
(For those of us who remember when Deacon was born, we feel very, very old looking at that photo.)
Of course, Phillippe also posted a happy birthday message on his account.
https://www.instagram.com/p/BL62BEpDV2M
We're pretty impressed by that balloon display!
Phillippe is ready to get married again after his 2007 split with Witherspoon — in fact, he's engaged to Paulina Slagter, and the two of them have been reportedly planning a wedding since December 2015.
We hope that Deacon had an incredible birthday — welcome to the teen years, kid!