Reese Witherspoon isn't here for your sexist shaming over her paycheck: "Why is that bothersome?"
Reese Witherspoon doesn't let sexism slide. The 43-year-old actress has been in the entertainment industry for more than 20 years as an actress, producer, award-winner, book club founder, entrepreneur, and overall boss. She founded the fashion brand Draper James and the women-run media company Hello Sunshine. A fierce advocate for the #MeToo movement and equal pay, Witherspoon has been a pioneer in the entertainment industry. And now, she's speaking out about sexist slights against her, and we're nodding our heads in agreement.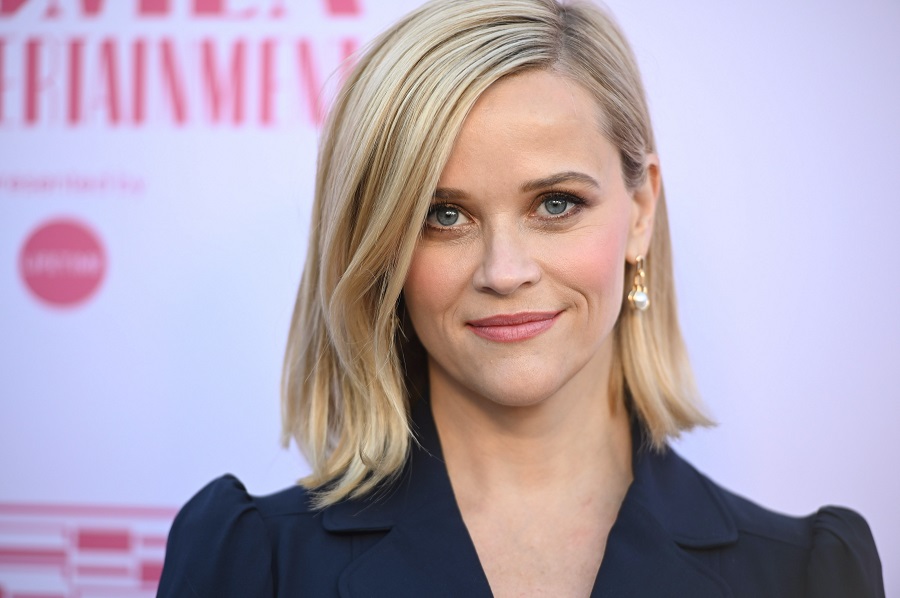 It's no secret that the star is a hot commodity in Hollywood and drives attention to her projects, so it shouldn't be a surprise that her paychecks reflect that.
Most recently, Witherspoon is starring and producing alongside Jennifer Aniston in Apple TV+ series The Morning Show. In an interview with The Hollywood Reporter, Witherspoon spoke out about something that bothered her: A magazine review of the series that made a fuss about her and Aniston's reported $2 million per-episode paychecks.
The star declined to name the outlet, but we're thinking this Rolling Stone review might be the article in question.
https://www.instagram.com/p/B58D3nwA46S
She continued:
She is so right. We rarely see headlines when male professional sports players rack up millions of dollars every year.
So why should it be newsworthy or bothersome when a woman actress and producer is making the money she has earned? The answer is: It shouldn't.
In the same interview, Witherspoon also called out a Time magazine piece from four years ago, after the launch of Draper James, that dubbed her and other actress-entrepreneurs Jessica Alba, Gwyneth Paltrow, Blake Lively, and Lauren Conrad "New Domestic Divas." In a doctored photo, Witherspoon is wearing a red carpet gown with an apron and vacuum.
https://www.instagram.com/p/B58fs7nAUF0
There's a double standard at play here, and we're cheering Reese on as she calls it out for what it is: unfair. And BTW, in our humble opinion, we value Reese and Jen as much or more than any male celeb.