Get ready, because Reese Witherspoon says now is the time for another "Legally Blonde" film!
We've been asking for another Legally Blonde for what seems like forever, and it might be on its way! Actress Reese Witherspoon says now's the time for another Legally Blonde film and we are SO excited.
While Witherspoon, who played the lead character, Elle Woods, in the two Legally Blonde films, has always been open to another, it could be getting closer based on today's political climate.
"We've thought about it," Witherspoon told E! News at the Elle Women in Television dinner over the weekend. "I need somebody really clever to come up with a great idea and we'll do it."
Hello, did you hear that? All the mother of three needs is a good idea! We have a ton of good ideas, the biggest being Elle Woods for president, don't you think?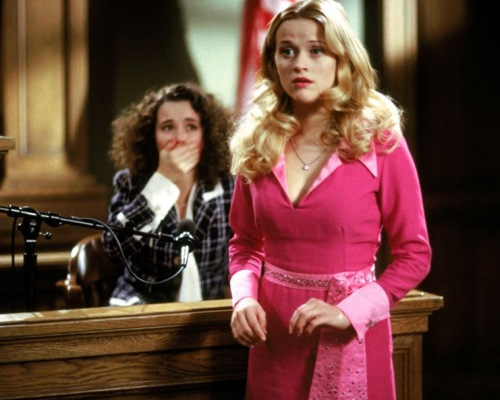 "I do think it's a good time to do it," the Sing! actress explained. "I think women need that kind of positivity right now."
Preach, Reese, preach!
The publication then talked to the 40-year-old actress about the current political climate and what she thinks the next few years will look like for women, and her answer is perfect.
"It's a great privilege to be a woman in America," she said. "We have many rights and freedoms that a lot of women don't have all over the world. I try to celebrate that."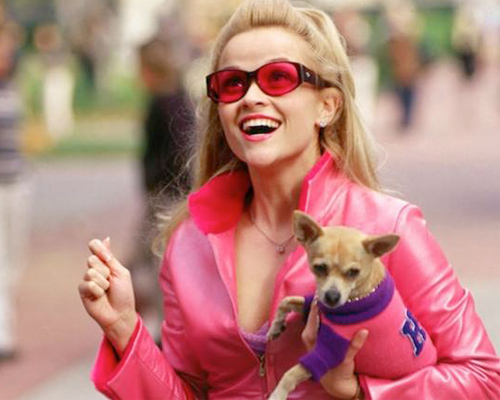 "I try to live that to its utmost, particularly the freedom of speech, being able to express myself, create shows like this to show how important women are in our world," she continued. "That's what I try to focus on."
As for her new role on the HBO drama series Big Little Lies, Witherspoon hopes to show even more sides of women and their complexities.
"I think diving deeply into issues that affect women so profoundly, it's not just a sort of desired mission statement," the Tennessee native said.
"It's sort of a mandate in my life. Women are much more complex than what we're seeing on screen and I feel it's important to see how women behave with each other," she added. "And I think that's a unique thing about this show. It's how women really speak to each other about issues that really affect them."
https://www.instagram.com/p/BPQuNqhgnZS
Witherspoon is always so honest and straightforward — and we need a little more of that these days!