Reese Witherspoon officially confirmed Legally Blonde 3 is happening with the most perfect Insta post ever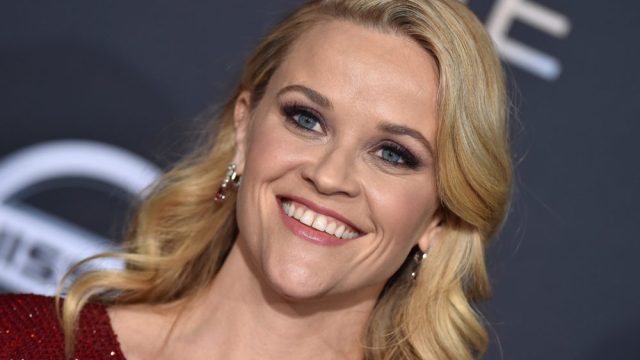 OMG, you guys! Elle Woods is back in all her blonde, pink-clad glory. Just days after news broke that Legally Blonde was close to getting a three-quel, Reese Witherspoon took to Instagram on June 7th to confirm it's officially happening.
The actress and producer posted a video of herself lounging on a blue pool float, donning (what else?) a glittering pink bikini. It's of course reminiscent of Elle Woods' unorthodox Coppola-directed Harvard admissions video, in which she boasts about her extensive knowledge of Days of Our Lives.
It gives it a little something extra, don't you think?
"It's true..." Witherspoon captioned the video, "#LegallyBlonde3."
https://www.instagram.com/p/BjuQPUqlaQ1
While Legally Blonde followed Elle's journey from heartbroken Delta Nu president to accomplished Harvard Law student, Legally Blonde 2: Red, White, and Blonde saw Elle marrying Emmett, bringing Bruiser's Bill to the House of Representatives, and potentially eyeing the White House as a future home. (What, like it's hard?)
While we don't know the plot of the third installment yet, it will likely include original writers Kirsten Smith and Karen McCullah. Witherspoon will also be producing alongside Marc Platt and Platt Productions, and, as with the previous two films, we're expecting some seriously quotable moments.
"I do think it's a good time to do [another sequel], the Big Little Lies actress told E! News back in 2017. "I think women need that kind of positivity right now.
*nods aggressively*
We seriously can't wait to see our favorite Gemini vegetarian grace the silver screen again.