Reese Witherspoon just posted a family photo on Instagram, and everyone looks IDENTICAL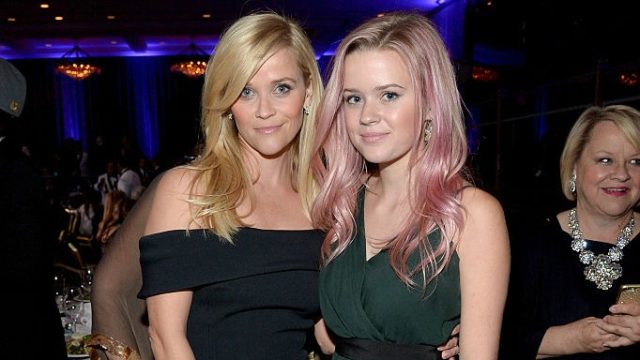 Reese Witherspoon recently posted a family photo on Instagram of her son's Tennessee's 4th birthday celebration, and OMG it's so cute. While the photo was a sweet glimpse into her family life, it revealed perhaps a more startling fact: Witherspoon — and not just her daughter, Ava Phillippe — but also her sons, Deacon Phillippe and Tennessee Toth, are in fact, actual twins… or quadruplets.
Or, maybe they're actually all the same person and we're seeing a split screen. Who can really be sure? While it's been pointed out numerous times that the actress and her firstborn bear striking similarities in the looks department, this newest picture might take the cake as far as damning evidence that all of Witherspoon's offspring were separated at birth.
Though, arguably, Witherspoon and Ava do look the most alike in this picture, as they're standing side by side. Case in point, they almost upstage who the picture is truly supposed to be about — the smiling child. Witherspoon made sure the intention of the photo was clear in her caption, though.
She wrote, "Celebrating our sweet Tennessee's 4th birthday last night! ...My forever favorite #NinjaTurtle #TMNT #FamilySandwich"
https://www.instagram.com/p/BK3rqiCge2F
It doesn't seem like Tennessee minds his sister and mom taking the bulk of the attention, anyhow. The kid seems more than happy to have his family with him so they can enjoy his epic Teenage Mutant Ninja Turtles cake together. Besides, even though he's small, his likeness to his sister and mother and brother is readily apparent, too. What a lucky little dude. Those are some strong, enviable genes Witherspoon's got there.