Reese Witherspoon is writing a Southern-inspired lifestyle book, ya'll!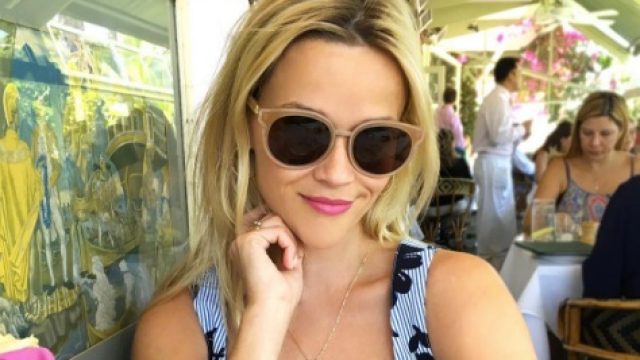 Given the fact that Reese Witherspoon is an ah-mazing actress and has a clothing line that celebrates timeless Southern style, it's only natural that this ladyboss would venture into the literary world and pen something with a Southern theme!
The Hollywood Reportertells us that she's penning a lifestyle book based on her upbringing in Tennessee.
Witherspoon is officially joining the ranks of actresses like Gwyneth Paltrow and Amy Sedaris — who have taken their love of all things lifestyle-related and turned it into actual books for us to gobble up. And given Witherspoon's track record of giving 100%  to everything she does, we're sure this is going to be nothing short of amazing.
https://www.instagram.com/p/BJnshrhAGzt
According to Witherspoon, the book will include "funny stories" and "provide hints on [her idea of] Southern living." It'll be published by Associated Press, and will also feature photographs, personal essays and tips for those trying to capture the "signature style, charm and grace" of a Southern woman.
You know, a Southern woman like Witherspoon, who never ceases to amaze us with her perfect embodiment of those qualities.
The book won't be available until 2018 (oh mannn), but we wish Witherspoon the very best of luck as she begins the writing process. She's already set herself up for gold by writing what she knows, so it's full steam ahead on this baby!
https://www.instagram.com/p/BJ0xCk4gv7T
H/T: Vulture