Reese Witherspoon looks like she has three legs in this Photoshop fail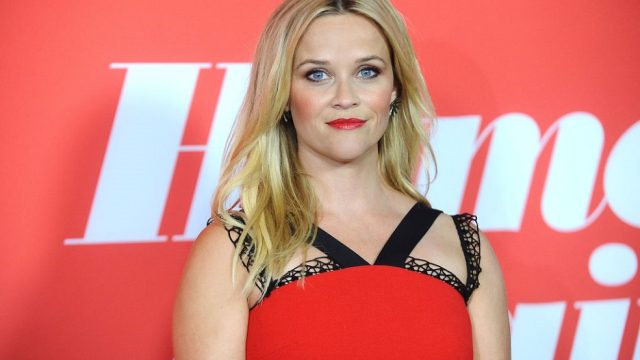 As far as Photoshop goes, we've seen it all — actors and actresses who have been digitally slimmed down or seem to be missing key appendages. But after viewing the cover of Vanity Fair, on which Reese Witherspoon appears to have three legs, we can finally say we've seen it all. The good news is that aside from the added leg, the cover — which was created for the magazine's 2018 Hollywood Portfolio issue — is overall lovely. The bad news is in another photo within the spread, there's another goof that makes it look like Oprah has three hands. Well, now.
The cover photo — which also features talents like Tom Hanks, Nicole Kidman, Zendaya, and Gal Gadot — quickly gained attention on Twitter, with people wondering whether Reese's third leg was a result of unfortunate lighting or just a bad editing job. But given how Oprah looks in the other photo, we have to wonder how many people missed these unfortunate errors. Once you see them, they're just too hard to overlook.
The good news about the mistake? Reese Witherspoon herself addressed it with a sense of humor and made it seem like she's been keeping her third leg a secret from us all these years.
"Well...I guess everybody knows now...I have 3 legs. I hope you can still accept me for who I am," Witherspoon said, before admitting that Oprah snuggles were worth the big reveal.
Speaking of Oprah, here's the aforementioned hand incident we can't unsee:
That Oprah has an extra hand actually makes a lot of sense.
If we're lucky, perhaps Witherspoon will reveal her third leg sometime during the second season of Big Little Lies.