Reese Witherspoon has some very sage advice about starting your own business
Actress and producer Reese Witherspoon has said that 2016 is her best year yet. The actress rocked the cover of InStyle Magazine's December issue, and dropped some gems about living the most fruitful life possible within.
After 25 years of being in the industry, the Sweet Home Alabama star wanted to spice things up a bit, and added "entrepreneur" to her long list of accolades. She premiered her lifestyle brand Draper James in 2015, and attributes the experience to teaching her some very valuable lessons about what it takes to run a business — putting the fair treatment of her employees at the top of the list.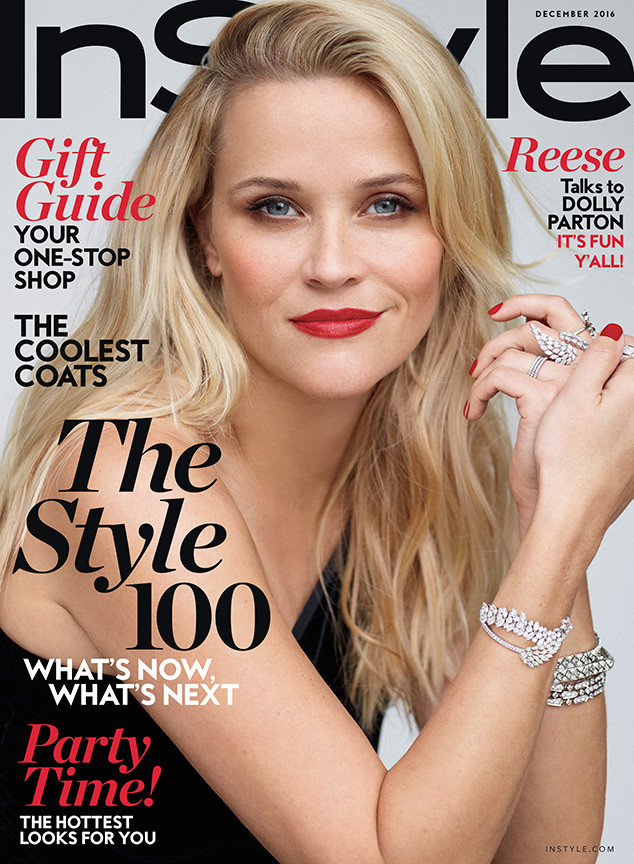 "I've learned, particularly when you're in a business for a long time, you need to treat people the way you want to be treated," the boss lady says. "Because at the end of the day, you're going to be up, you're going to be down, but it's really about how you behaved. That's important to me."
https://www.instagram.com/p/BMRpqRGj-Cw
So true!
While extremely important, we also know that it's pretty impossible to keep it together all of the time. Hey, we're only human! In the issue, Reese shows that she's like the rest of us when admitting that she loses her cool every once in a while, but only when absolutely necessary.
"I lose my temper only about once a year, but when I do, they usually deserve it," she tells the magazine. "Really deserve it."
You go, girl!
In addition to the gorgeous spread, InStyle pulled together an awesome behind-the-scenes look of the beauty teaching a thing of two about her southern roots, and giving us a sneak peak of her line's holiday accessories!
https://www.youtube.com/watch?v=N4hLUpnKw9c?feature=oembed
Reese is just filled with so much awesome advice, and after years of experience in the industry, we think it'd be best for aspiring business owners to take heed to it.