Reese Witherspoon just shared a festive pic of her dog and we are loving the holiday spirit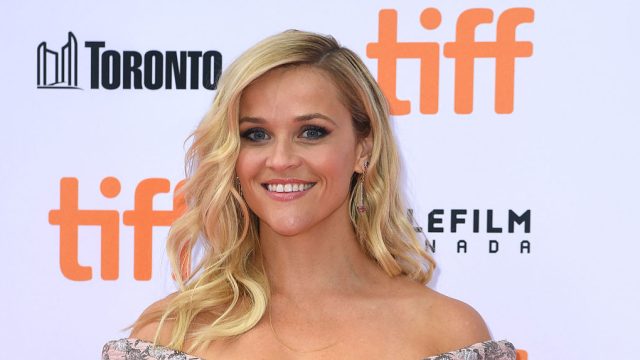 We don't know about you, but the second Thanksgiving is over, we are fully decking the halls with holiday spirit. And it looks like we're not the only ones.
The lovely Reese Witherspoon shared the most adorable Instagram of her dog Pepper on Instagram, who is fully enmeshed in holiday spirit.
Witherspoon has certainly been busy so we hope she had time to rest and relax with her family (and Pepper!) this Thanksgiving. In addition to running Draper James, she begins shooting the film Home Again next month, and stars in HBO's new series Big Little Lies in February.
Pepper has been known to make a cameo on the film's set, too.
https://www.instagram.com/p/BM7Rqm5jUM-
The actress has also been vocal about her support for peers like Gwyneth Paltrow and Jessica Alba, who both run successful beauty ventures. She also said she gleans inspiration from the women, who run Goop and The Honest Company, respectively.
"Those are women who are accomplishing great things," Witherspoon told Women's Wear Daily. "They're very inspiring to me. I'm always supportive of women in business. Both of them have been very good friends of mine for a very long time so certainly we take care of each other, support each other and help each other whether it be with social media or questions about different aspects of our business."
Though dog photography isn't her main business, we totally think Reese has a future in it based on the adorableness of her #pepperportraits alone.