Reese Witherspoon and her son Tennessee go to Disneyland for Halloween looking super adorable
You're never too old to go to Disneyland — or to celebrate Halloween!
On October 17, Reese Witherspoon spent the day at the Happiest Place on Earth with her adorable son, Tennessee and their adventures were spooktacular.
Witherspoon celebrated Halloween a little bit early while going on rides and indulging in Disneyland's tasty treats last week and her holiday spirit makes us so happy.
The Draper James designer channeled her inner child as she played dress up and posed with Minnie Mouse in the park.
The 40-year-old actress rocked a Minnie Mouse baseball hat as a little nod to the Halloween Time theme that takes over the Anaheim park throughout the month of October.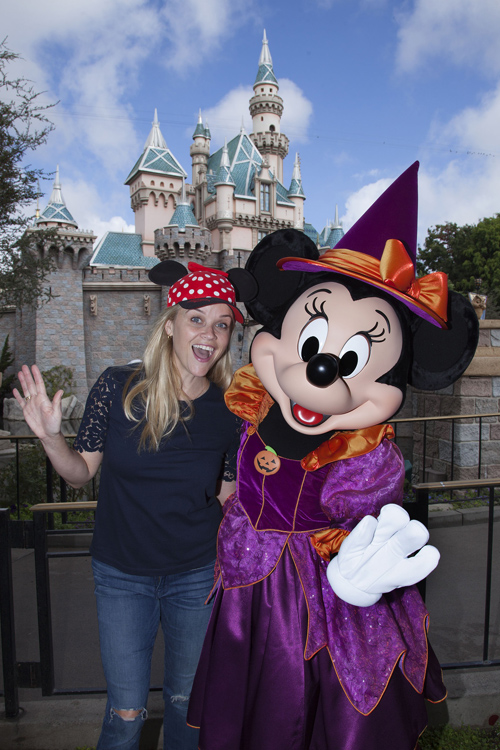 She looked like the Disney princess she could have easily played (seriously, she'd be the best Cinderella) as she struck a pose in front of Sleeping Beauty's castle.
Even Tennessee, who just turned four years old, got into the spooky spirit with some cool Spider-Man face paint!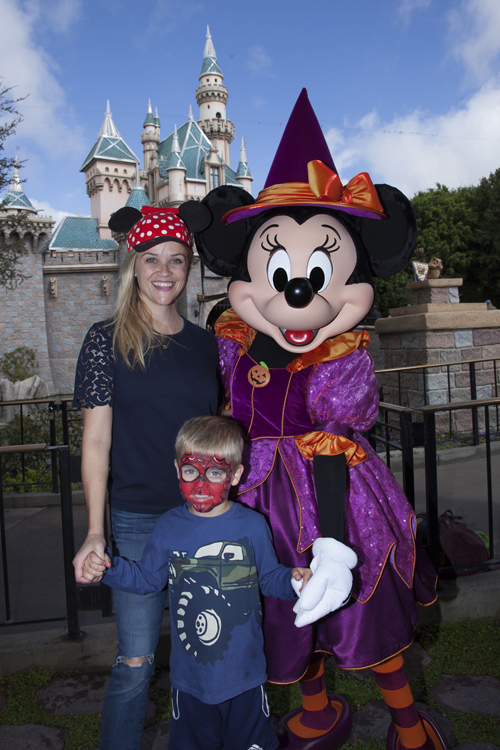 Although it was clearly a fun mother-son day, Witherspoon and Tennessee weren't the only two people in their family to spend time at the theme park. Witherspoon's husband, Jim Toth and her other son, Deacon joined in Halloween fun.
Witherspoon even shared more memories from the day on her Instagram story, including a ride on Dumbo's flying ride with her husband.
Can we come to Disneyland with you next time Reese? Please!