Reese Witherspoon's daughter looks EXACTLY like her mom in this Instagram pic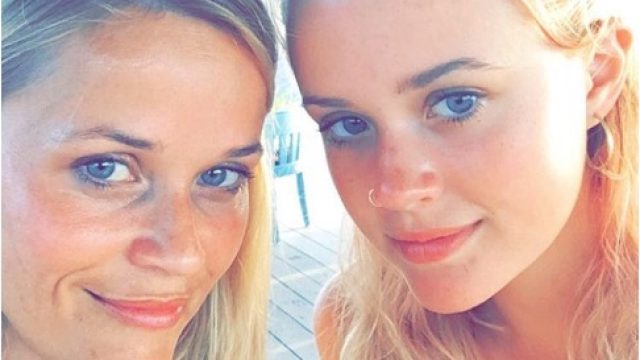 Reese Witherspoon shared an Instagram photo yesterday that makes it completely clear that Ava Elizabeth Phillippe takes after her mom in a lot of ways.
Reese and 16-year-old Ava both share the same blonde hair, blue eyes, and cute button nose — the two almost look more like twins than mother and daughter! The post, captioned "mother daughter time," is one in a series of photos showing the star on a tropical beach getaway.
Ava is the oldest of Reese's two kids with ex-husband Ryan Phillippe, whom she says she is still on good terms with after eight years of marriage. Their son, Deacon Reese Phillippe is 12 years old, and according to Instagram, it looks like Reese got to spent time with him over 4th of July weekend.
In addition to soaking up the sun, it looks like Reese is soaking up some surely much-welcome bonding time with Ava. We hope they're having the best vacay!