Reese Witherspoon and her daughter look like literal twins in their matching holiday outfits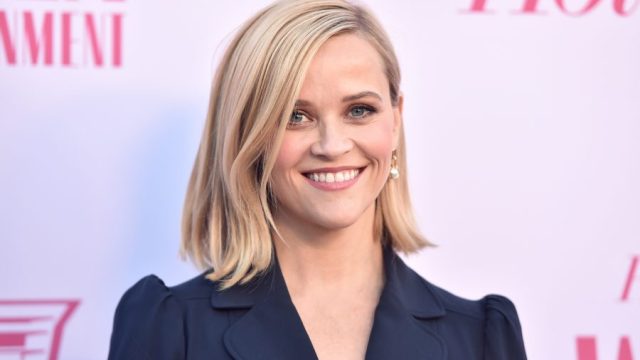 This certainly isn't the first time we've ogled over the mother-daughter duo of Reese Witherspoon and Ava Phillippe. The pair look so much alike it's actually hard to tell them apart. Witherspoon recently posted a photo of herself and Phillippe before a GNO (that's "girls' night out" for those who aren't Miley Cyrus stans), and we swear that they're trying to trip us up by wearing matching outfits. Seriously, guys—which witch is which?
"Girls night out with my favorite daughter! (ok she's my only daughter but still)," Witherspoon captioned her post, uploaded to Instagram on December 23rd.
She and Phillippe both wore black black tops, sparkly accessories, and matching red lipstick. The only difference we see is that Witherspoon is wearing a side part whereas Phillippe is doing the middle split.
https://www.instagram.com/p/B6biSUrAyWR
We're not the only ones who see the major resemblance. Comedian Ali Wong commented, "Twinsies!" and Witherspoon's Big Little Lies costar Zoë Kravitz wrote "omg my lil gorgeous twinZzzzzzzz."
And literally everyone else who wrote in the comments section on Witherspoon's post mentioned something about the mother and daughter twinning. Because, well, they are.
Even when they're not in matching outfits, they're still identical. See?
https://www.instagram.com/p/B5JdysWgDfP
We've said it once, and we'll say it again: genetics are wild. We know this won't be the last time we're confused over who is who in a Witherspoon-Phillippe selfie, so we're doing our best to curb our confusion now so it won't knock the wind out of us like it did just now.