Reese Witherspoon and her daughter Ava were more identical than ever this Christmas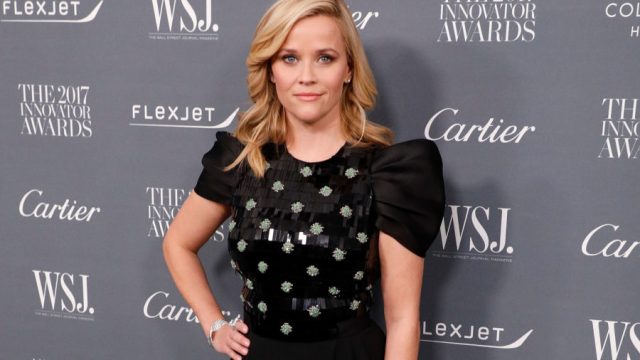 Okay, this is not a drill. Reese Witherspoon and her daughter Ava Phillippe were twinning SO HARD this holiday season. The two posed for a photo in front of the tree on Christmas Eve and we almost can't tell who's who. In fact, they look so much alike that we genuinely weren't initially sure if it was Reese or Ava in another pic featuring all of Reese's children. At first glance, it could have easily been Reese and the gang instead of Ava.
"From our family to yours… Merry Christmas everybody! ❤️ #ChristmasEve," the Big Little Lies actress captioned the Instagram photo.
Scroll right to the second pic to really see what we mean.
https://www.instagram.com/p/BdHAB4dhjQD
The mother-daughter duo were both dressed in red, both sporting red lipstick, and both basically posing the same way. However, Reese had her hair down while Ava opted for a chic up-do.
That's practically the only way to tell the two apart since it's safe to say Reese and Ava are #TwinningGoals. Reese also shared other snaps during her family's Christmas Eve celebration, including this epic one of her dog in a sweater (you're welcome):
https://www.instagram.com/p/BdA8oFNhoJn
And of course, we're also wondering if her celebration included a special wreath. Last week, the mom-of-three joked that "Wreath Witherspoon" is still going strong.
https://www.instagram.com/p/Bc3ju7JBTyg
Mindy Kaling introduced this hilarious holiday tradition during a Christmas episode of The Mindy Project in 2014. Ever since then, fans have been sending in their own versions.
After all, the holidays aren't complete without a nice "Wreath Witherspoon" hanging somewhere in your home, right?