Reese Witherspoon admitted how hard it was to cover Taylor Swift and Katy Perry for "Sing" and we get it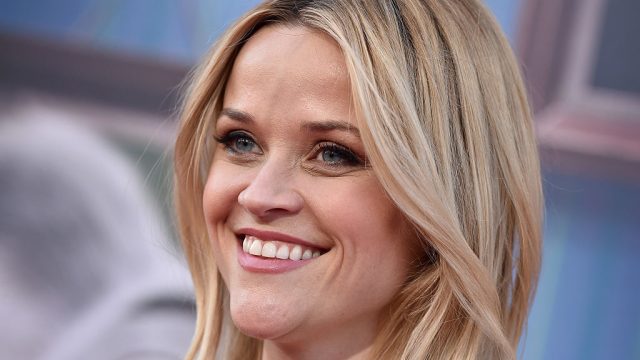 Despite the fact that she's extremely successful in basically everything she does, Reese Witherspoon still faces challenges. One of her most recent challenges was having to cover major pop songs by both Katy Perry and Taylor Swift in the upcoming movie, Sing.
Of course, Reese has an amazing voice. Her role as June Carter in Walk the Line required lots of singing and earned her an Oscar. But, as she told Ellen, her role in Sing felt totally different and way more difficult.
https://www.youtube.com/watch?v=WFRJRGadXmw?feature=oembed
Reese shared that she told both Katy and Taylor during filming that it was difficult to sing their music. And both pop stars were apparently playfully unsurprised.
Reese said, "I grew up wanting to be a country music singer so the Walk the Line stuff was more in my heart. And then this [movie] was really hard. I actually ran into Taylor and Katy while I was doing the movie. I was like, 'You guys, this is really hard, and they were like, 'Yeah, I know.'"
Reese even joked that the other professional singers, like Jennifer Hudson, had no problem with their roles. She said they were in and out of their recording sessions, while hers took a bit longer.
She said, "They had me come back multiple times... it took me 17 days to record three songs."
While she poked fun at herself for her recording challenges, she still seemed to have a great time in the process.
https://www.instagram.com/p/BN0Hdqsgrm-
She added, "I love to sing. I just think people are happy when they're singing."
And from the looks of the entertaining trailers and teasers for the movie, all her efforts will be totally worth it. https://www.youtube.com/watch?v=uOt97l1laI0
You can see (and hear) Reese and many other celebs in Sing when it officially premieres on December 21!