Reese Witherspoon is proud that her HBO series, "Big Little Lies," portrays complicated women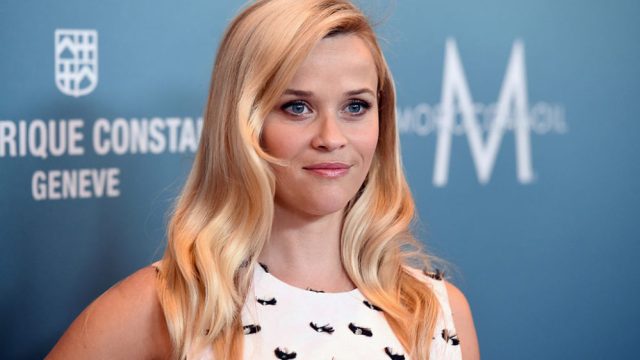 Reese Witherspoon has always been one to support feminist causes. So when we learned she was part of the HBO miniseries adaptation of Big Little Lies, we were thrilled. After all, the book is full of complicated women. And it seems that's exactly the reason Reese Witherspoon took the job!
Reese Witherspoon was excited that Big Little Lies brought well-rounded women's stories to life for much wider audiences than before. 
Reese said, "I'm passionate because things have to change. We have to start seeing women as they really are on film. We have to. And not just in movie theaters on a tiny budget. We need to see real women's experience, whether it involves domestic violence, whether it involves sexual assault, whether it involved motherhood of romance or infidelity or divorce. We need to see these things because we as human beings, we learn from art and what can you do if you never see it reflected?"
Preach, sister!
Reese Witherspoon also explained to the press that she was tired of the "Smurfette Syndrome" in Hollywood, which is another way of saying a cast full of men…with only one woman. Think of the last five blockbuster movies you've seen. We guarantee there's a Smurfette Syndrome in at least one of them. (Even the popular Avengers series only features one main female superhero.)
Anita Sarkeesian perfectly explains the Smurfette issue on her YouTube series Feminist Frequency:
https://www.youtube.com/watch?v=opM3T2__lZA?feature=oembed
We can't wait to watch Big Little Lies embrace the many complicated lives of women. No smurfettes there! The plot features three mothers (Witherspoon, fellow executive producer Nicole Kidman, and Shailene Woodley) of kindergartners whose "seemingly perfect lives unravel to the point of murder." Yikes. Zoë Kravitz, Laura Dern, Adam Scott, and Alexander Skarsgårdand also star in the show, so you know it's going to be super good. The show premieres February 9th — mark your calendars!