Forget what you heard, Reese Witherspoon says they are already discussing Season 2 of "Big Little Lies"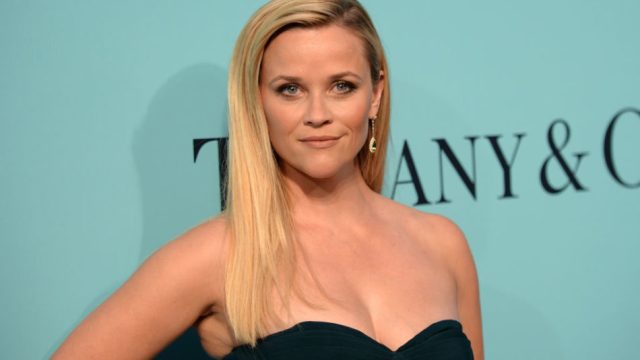 While we don't know what the outcome of these conversations will be, Reese Witherspoon confirmed that conversations about Big Little Lies Season 2 are happening. We'd definitely prefer to say "Reese Witherspoon confirmed that Big Little Lies Season 2 is happening," full stop, but it's encouraging to know they're exploring the opportunity. Honestly, part of us feels like we should probably let what was basically a perfectly crafted season of television stay perfect, but let's be real — we're greedy for more of these characters we'd grown to love, and anybody with any sense would watch Reese Witherspoon and Nicole Kidman read a phone book to one another, so we're totally on board for a second season.
At an event, Reese Witherspoon was asked about the potential for a second season, and she told E! News:
"Yeah, Nicole and I just spoke about it three days ago. We're talking to Liane Moriarty, who wrote the book, about how could these characters go on, what would happen? We definitely left it open-ended so there's a possibility there."
We're cautiously optimistic, because while it's great that they're discussing it — and especially discussing it with the author of the original source material — we also have to keep in mind how difficult it must be to schedule that many powerhouse actors into one show…and how expensive. So even if the ideas are there, the logistics aren't exactly simple.
On the upside, Liane Moriarty seems keen to crack a second season:
"I have started to think about ways this could continue. The producers have asked me to see if I can come up with some ideas. I wouldn't write a new book but perhaps a new story and then we'll see what happens…I'm absolutely open to it because, once I started thinking, it was too much fun to see what I could do and to see these characters again. And there's definitely places you can go."
So basically, cross your fingers, friends.