Reese Witherspoon had a "Big Little Lies" reunion, and it totally hints at there being a Season 2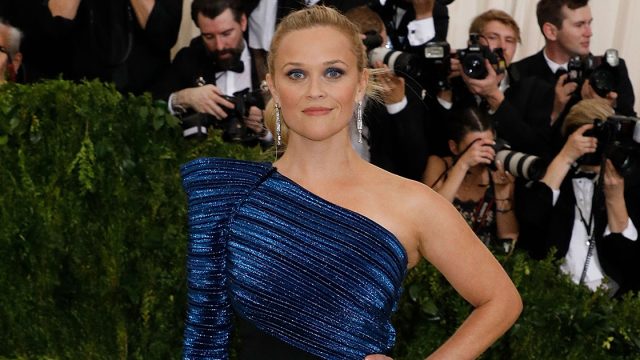 If you're anything like us then you'll have been OBSESSED with HBO's Big Little Lies. And while we're still thinking about the show, the book, and *that* shock ending, Reese Witherspoon hosted a Big Little Lies reunion, and WHAT DOES IT ALL MEAN!?
Now, there's been speculation ever since the last episode back in April about whether or not there might be a second season of Big Little Lies. In fact, the author of the novel on which the TV show was based, Liane Moriarty, confirmed that she was working on new material focused on the same characters, and, while nothing has been 100% confirmed, it's exciting to hear that something *could* be in the works…
Well, now Reese Witherspoon has shared a cryptic but totally exciting picture and message on social media, and we *think* it could mean HUGE things for Season 2 of Big Little Lies.
Not only did Reese star in BLL, but she also acted as one of the show's producers, too, so if anyone were to have any gossip about the show returning it would be her.
That's why our excitement levels went through the roof when we saw that the star had posted a reunion picture on to social media of her, Nicole Kidman, and Laura Dern.
The snap sees all three women looking particularly glam, but it's the caption for the picture that has us SUPER excited.
"Spending #SundayFunday with these ladies ... working on some new lies 🙈🙉🙊," Reese wrote.
https://www.instagram.com/p/BTz2TALDorA
OKAY, WHAT DOES IT MEAN!? We're not 100% sure that scripts could have already been written for Season 2, but then again they very well could have. Or, perhaps, the "new lies" that Reese is referring to is actually something completely different? Tbh, after the finale we still have LOADS of unanswered questions re: Big Little Lies, so if there is news about Season 2, we ain't mad about it (even if not everyone feels the same way).
Hopefully, this mystery (and news of Season 2) will be revealed soon. In the meantime, here are some books to read that will totally fill that BLL-shaped hole in your life.
Save