Reese Witherspoon clearly had the best time recording for "Sing"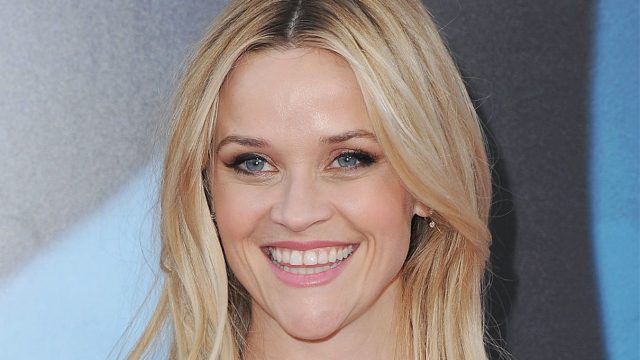 Reese Witherspoon and Matthew McConaughey have teamed up once again for another movie. Only this time, it's an animated and a musical comedy. To say we're excited is an understatement, because Witherspoon lends her voice as a pig in Sing.
The adorable movie also stars Seth MacFarlane, Nick Kroll, Scarlett Johansson, Nick Offerman and John C. Reilly. So it's no surprise that the cast had the best time while recording and lending their voices to their characters.
Witherspoon is no exception. She posted an picture to Instagram on Friday of her recording for the movie.
And she clearly was having the absolute best time ever.
"#FBF to recording #SingMovie! ? Out Dec 21st y'all! Can't WAIT!" she captioned the photo.
Sing isn't the first movie the talented actress sings on. You may remember a small 2006 film called Walk the Line. She played June Carter, wife of Johnny Cash. You also may remember that she nailed her performance and her singing, and she happened to win both the Golden Globe AND an Academy Award for best actress.
And that just makes us even more excited to see Sing and witness another movie where the delightful entertainer can totally rock it.
Check out the trailer:
https://www.youtube.com/watch?v=7clAH1kIoos?feature=oembed
Sing premieres on December 21st — just in time for Christmas!