Reese Witherspoon and Daughter Ava Are *Actually* Twinning in Matching Sweaters
And you can shop their holiday-perfect sweaters on Draper James now.
We've been saying it for a while now: Reese Witherspoon and daughter Ava Phillippe are actually twins. Every time the Big Little Lies and Little Fires Everywhere star posts a photo with Philippe, we're stunned by the resemblance—and she just shared a new post that takes the term "twinning" to a whole different level. Witherspoon posted a photo of her and Phillippe wearing matching holiday sweaters (which you can shop from her clothing brand Draper James now!) and it's all painfully adorable.
In the photo, the mom-daughter duo are wearing their matching sweaters in reverse colors, striking the same pose while holding mugs filled with what appears to be peppermint tea, and looking like mirror images of each other.
"Ok. It's ? true that I had to beg her to wear a matching Holiday sweater…. but isn't it CUTE??!!" the mom of four wrote. Witherspoon added the hashtags #humorme and #itsamomthing—and moms and daughters all over can relate. Whether Phillippe was excited to participate or not, though, she and her mom really pulled off the perfect holiday photo.
While we don't have the deets on that matching red lipstick the two are wearing (please drop the link, Reese), we did find their exact sweaters on Draper James. Hurry up and snag one for yourself—with Witherspoon's precious photo, these sweaters are sure to be a popular item.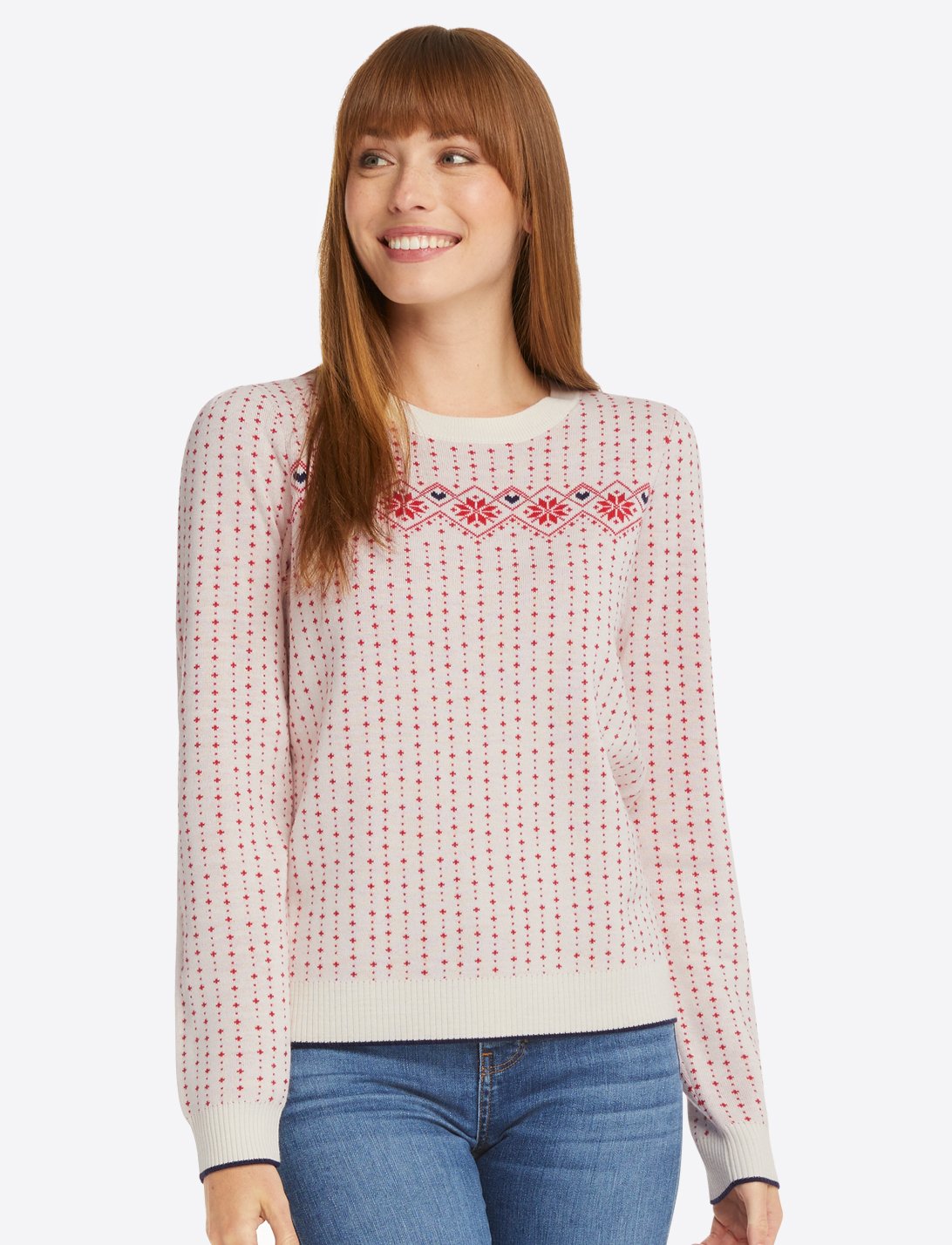 Puff Sleeve Sweater in Fairisle—Magnolia White
$150
Shop it
Draper James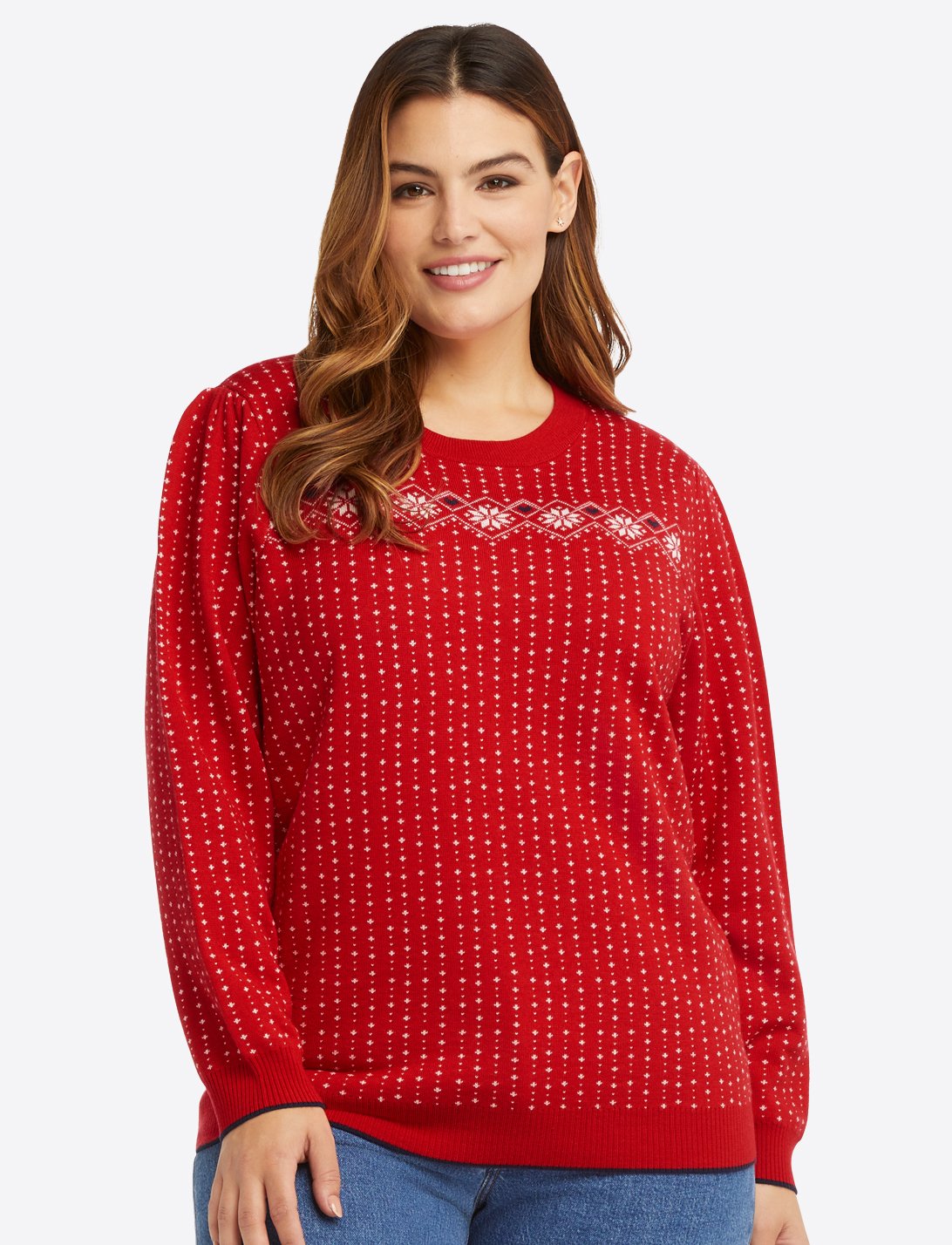 Puff Sleeve Sweater in Fairisle—Lipstick Red
$150
Shop it
Draper James
All we want for Christmas is to twin with Witherspoon and Phillippe.