Reese Witherspoon and her daughter Ava look exactly alike at the "Sing" premiere
Sometimes we forget that Reese Witherspoon is old enough to have a 17-year-old daughter, but we were pleasantly reminded at the premiere of Sing, the adorable animated movie starring Matthew McConaughey, Scarlett Johansson, and, of course, Reese. She rocked up to the premiere in style, with all three of her beautiful children and her husband Jim Toth.
Reese's oldest daughter, Ava, whose father is Ryan Philippe, looked stunning in a simple black dress, a silver choker, and burgundy lipstick. When standing next to her mother, you just can't believe they're not sisters.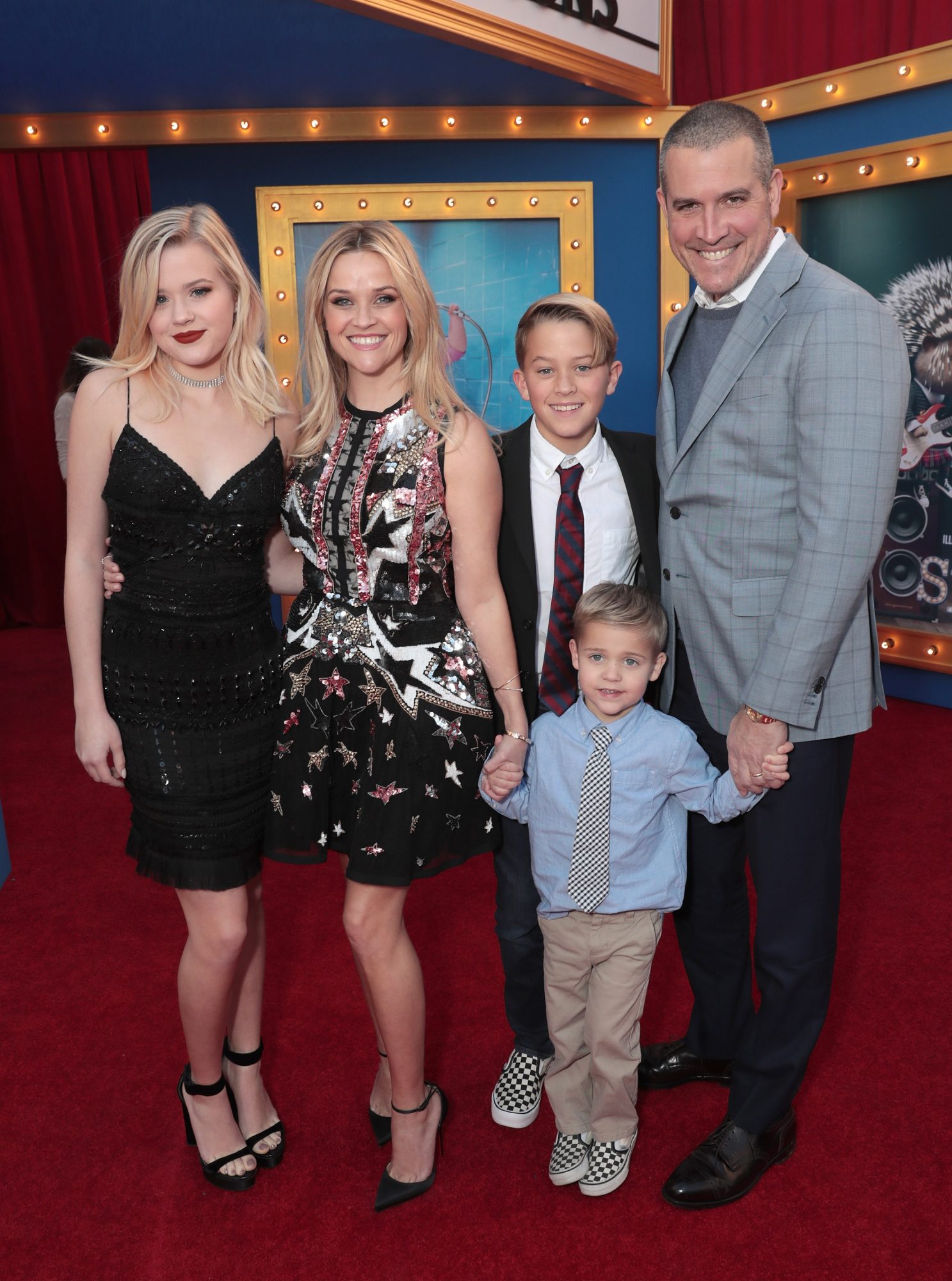 Let's talk about the resemblance. Their hair seems to be the same exact shade of blonde, for starters, and their skin equally glows. In fact, the whole family looks radiant and happy. But anybody who follows Reese's Instagram account won't be surprised. She isn't one to shy away from sharing moments of joy she has at home.
This isn't the first time mom and daughter twinned it up on the red carpet. They showed up together at the 29th American Cinematheque Awards in 2015 and looked SO much like each other. If Ava didn't have pink hair at the moment, anyone could mistake them as sisters FOR SURE.
A couple months ago, she posted a photo of the family celebrating her youngest son Tennessee's fourth birthday. Again, um, Reese and Ava, are you sure you aren't sibings?!
https://www.instagram.com/p/BK3rqiCge2F
Ava's French braids are giving us life right now. It seems like she's taking after her mother in a lot of ways — she's stylish, elegant, and has a smile so sweet you feel like burying your face in a cupcake. Ever since Ava's first red carpet appearance, she's been killing it in the fashion department. We're sure this is just the beginning for her.