Reese Witherspoon posted a #TBT and blamed other stars for her questionable fashion choices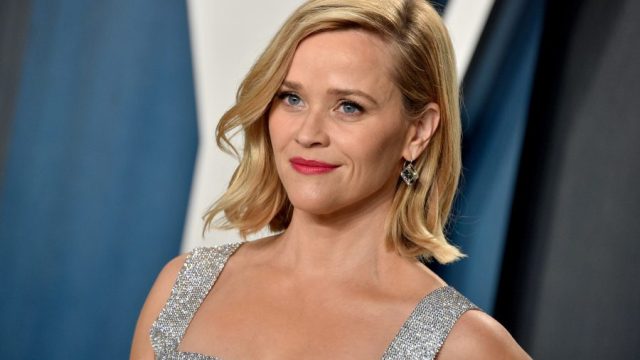 Trends from the '90s have come back in full force over the past few years, with chokers, platform shoes, and hair doodads officially back in the mainstream whether we like it or not. With a #TBT picture on Instagram, Reese Witherspoon thanked (or, perhaps, blamed) some of her fellow celebrities who helped popularize these interesting trends in the first place. But, uh, Reese? You made them popular, too, FWIW.
"Ahhh… 90's style," Witherspoon wrote in the caption of her May 7th Instagram post. "Going through some old photos and pretty sure @gwenstefani is responsible for this hair trend, @drewbarrymore inspired these eyebrows and @jaredleto is responsible for my leather choker. Thanks guys!"
Even the pose Witherspoon chose is peak '90s goodness.
https://www.instagram.com/p/B_5IgXugQLT
The photo shows Witherspoon at the 1997 premiere of Nowhere, in which her beau at the time, Ryan Phillippe, acted in. Though you can't see her whole outfit in the picture she posted, other pics from the red carpet show Witherspoon paired her tank with chunky shoes and that long black skirt every woman was seemingly required to own at the time.
It doesn't get more 1997 than this.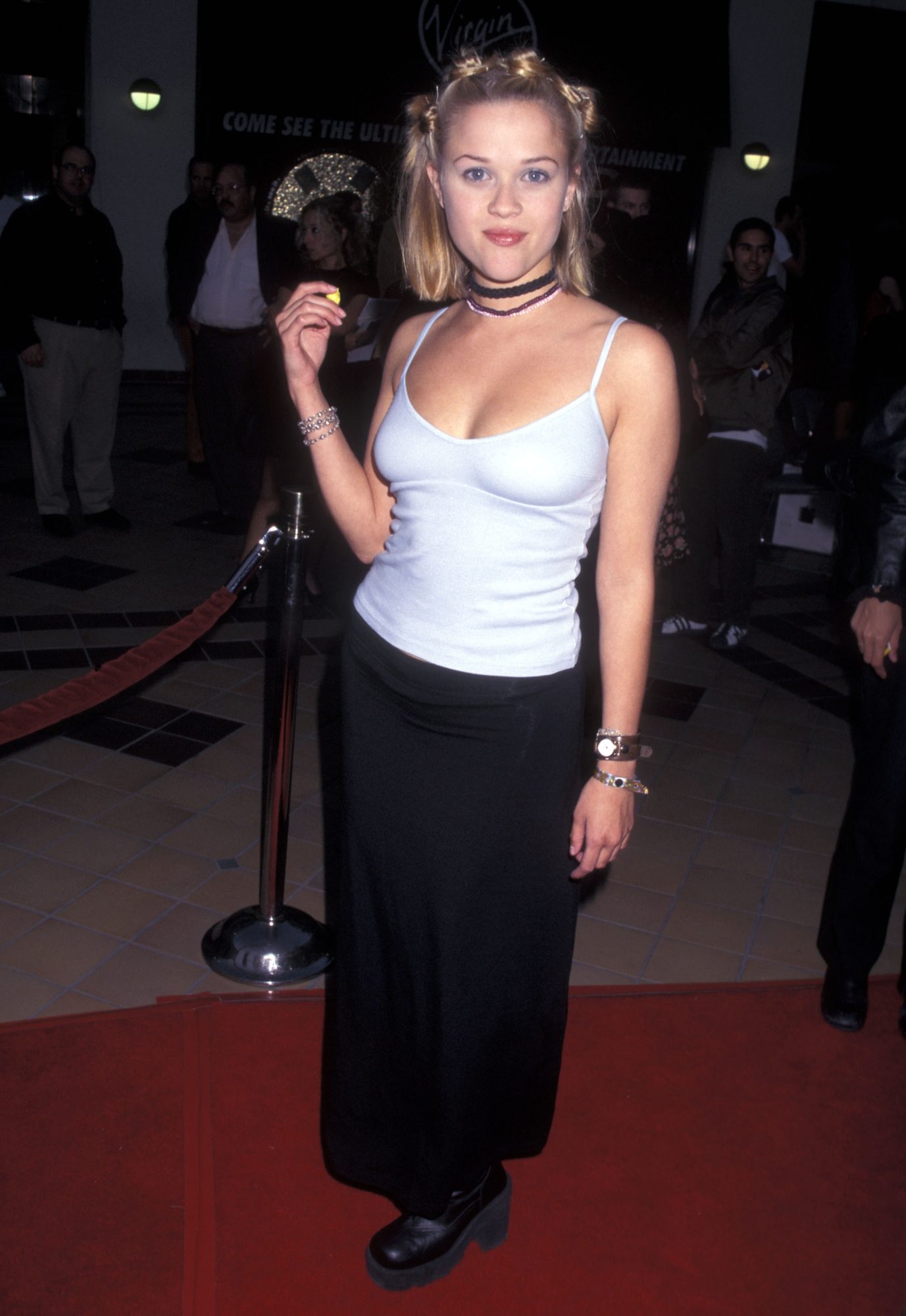 As you might expect with a throwback photo of this magnitude, many of Witherspoon's celebrity buddies had to respond. Her Big Little Lies co-star Zoë Kravitz wrote, "this made my day. tis oh so important." Selma Blair, who starred in Cruel Intentions with Witherspoon, posted a heart emoji. And Eva Longoria posted a bunch of crying-laughing emojis.
Jennifer Garner added, "But the hand gestures are all yours. I think you should bring them back and will await that very important photo right here." Agreed.
It doesn't look like Gwen Stefani, Drew Barrymore, or Jared Leto have responded to the callout. But surely they are all aware of the effect they had on fashion back then, and now, they'll know that they're responsible for Witherspoon's very 1997 premiere look, too.
Lia Beck is a writer living in Richmond, Virginia. In addition to Best Life, she has written for Refinery29, Bustle, Hello Giggles, InStyle, and more.
Read more