This entire Reem Acra bridal collection is inspired by "Breakfast at Tiffany's"
It's really hard to choose a favorite aspect of the 1961 classic Breakfast at Tiffany's. Audrey Hepburn's portrayal of the stylish, outspoken Holly Golightly is nothing short of iconic, but alongside Holly's witty remarks, beautiful rendition of "Moon River," and unabashed love for her cat sits the film's shining beacon: its fashion.
It seems Harper's Bazaar agrees, as they recently ran a piece on Reem Acra's Breakfast at Tiffany's-inspired bridal collection for spring 2018.
The brand's 20th anniversary collection features wedding dresses in both white and black — with the latter of course channeling the film's iconic opening scene in which Holly stares into the Tiffany & Co. store window while noshing on a danish and coffee, wearing a black column dress, matching gloves and sunglasses, and an array of jewels.
https://www.youtube.com/watch?v=
https://www.instagram.com/p/BTC9MbWhVFu
The collection doesn't stop at Holly's famous dress, though. According to Harper's Bazaar — who got a sneak peek at the gowns before Reem Acra's Tuesday runway show held at (where else?) Tiffany & Co.'s flagship store on 5th Avenue in N.Y.C. — the black gowns can be ordered in white, for the more "traditional" bride.
And there are plenty of options. Like this long-sleeved black number that channels Holly's signature color but puts a different silhouette into play.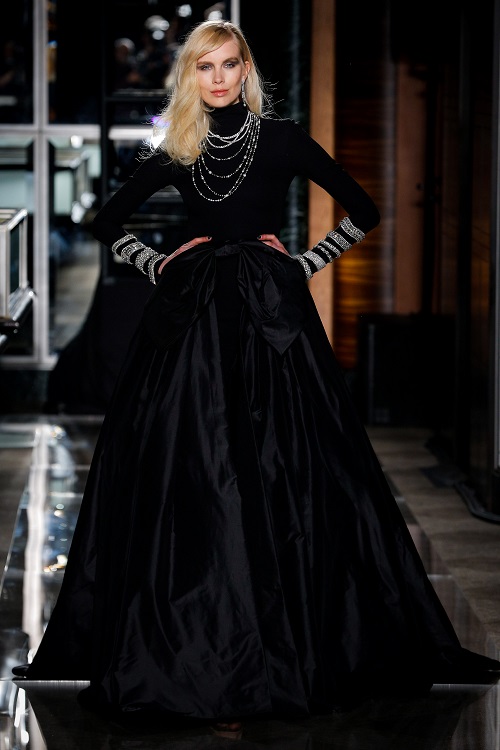 For the bride who digs a white ensemble but can't shake her desire for Hepburn's iconic film style (gloves included).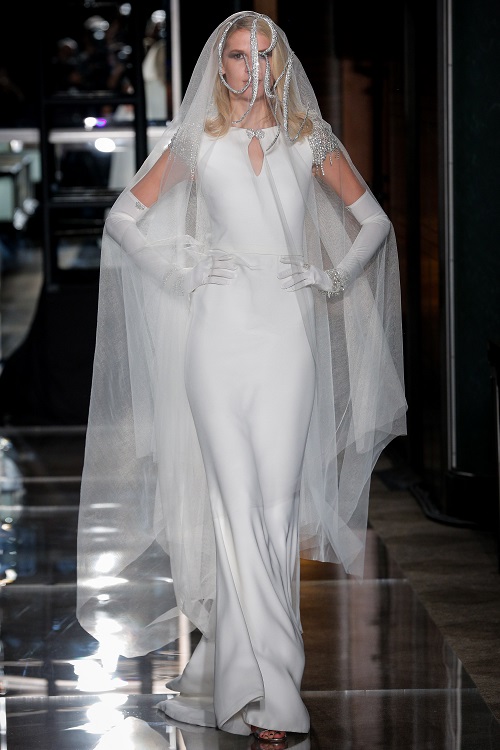 Lace? Check. Sleeves? Check. Elegance? Check, check, triple check.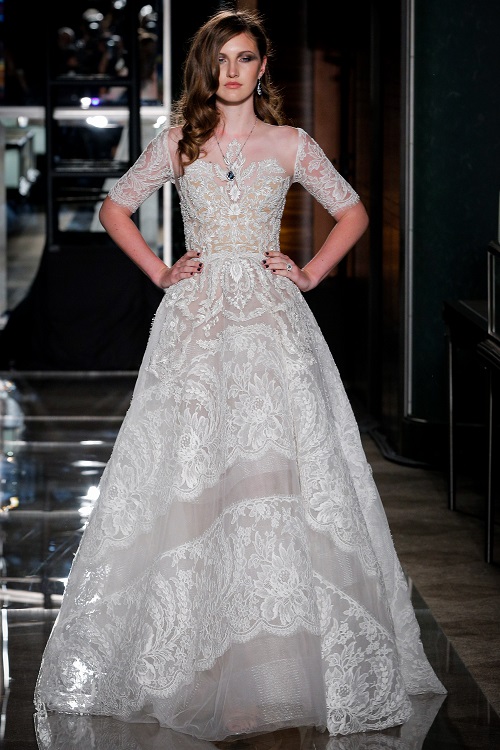 Audrey Hepburn would seriously be so proud.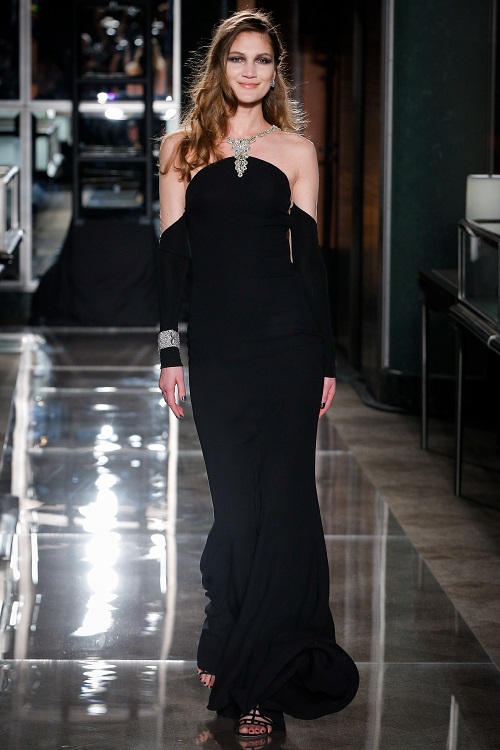 Model Jessica Sikosek starred in the shoot for Harper's Bazaar, taken right inside (and outside, of course) Tiffany & Co. preceding their glamorous runway show to help kick off bridal fashion week. Side note: the famous jeweler is celebrating its own anniversary — 180 years!
<We think we speak for both people getting married and people who just love Breakfast at Tiffany's when we say, "Please give all of these gowns to us, we will take great care of them, thanks!"