6 Tips for Reducing Post-Blow Drying Frizz, According to Professional Hairstylists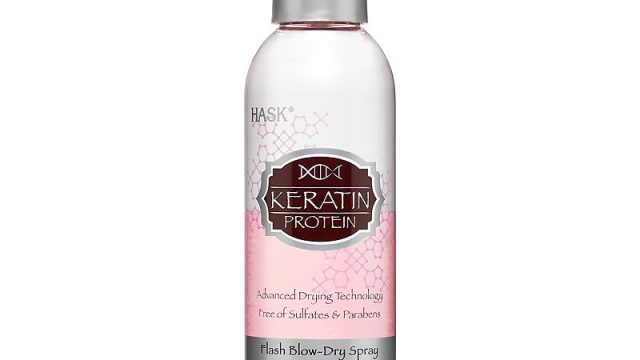 After a professional blowout, my fresh-out-of-the-salon, glossy hair gives me the confidence of a Kardashian at a SKIMS photoshoot. But when I blow dry my hair at home, I wind up looking like a cartoon character who got electrocuted. No matter how hard I try, frizz reigns supreme over silky-smooth results when I use a hairdryer. And with winter approaching, letting my hair air-dry is off the table since I'd wind up with frozen, crunchy strands the moment I walk outside.
To combat the dreaded post-blow-drying frizz that has become my arch-nemesis, I spoke to celebrity hairstylists and salon professionals who offered their tips and tricks for getting those smooth results we all crave. From product recommendations to trusted techniques, read these experts' advice and learn how to blow dry your hair like a pro.
How to blow-dry hair without it getting Frizzy:
1. Prep hair with a heat protectant.
Heat protectants are crucial for prepping your hair before using any hot tool, including hair dryers. The products seal your hair cuticle, preventing it from losing moisture and elasticity due to close contact with high heat. A few of our favorite heat protectants (which both scored 2020 Beauty Crush Awards, BTW) are the It's a 10 Blow Dry Miracle Glossing Glaze and the Pantene Heat Primer Thermal Heat Protectant.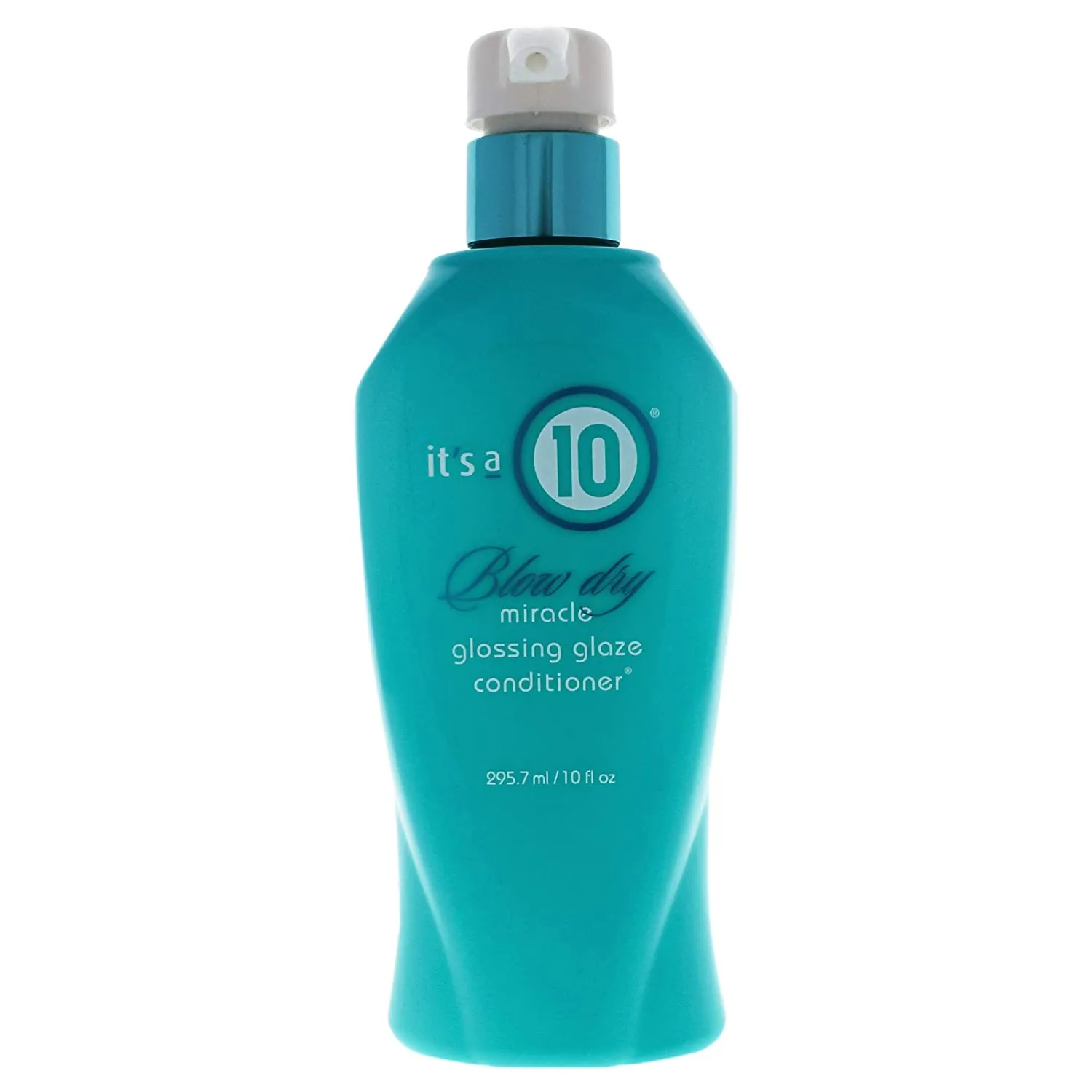 It's A 10 Blow Dry Miracle Glossing Glaze Conditioner
$25.96
Shop it
Amazon
"The most important aspects of a smooth blow-dry include the use of leave-in conditioner, thermal protectants, and styling product like a mousse or foam to encourage the hair to stay put," celebrity hairstylist Monaé Everett tells HelloGiggles. "My go-to protectants are the IGK's Cry Baby and Kenra Basic Blowout."
IGK Crybaby Anti-Frizz Smoothing Serum
$$25
Shop it
Sephora
2. Use a pre-drying smoothing product.
Before you reach for your hairdryer, stylists recommend using products that will promote smoothness once you start drying and once you're finished. "Oil helps to fight frizz and moisturize hair," celebrity hairstylist Clariss Rubenstein explains. "I love Ol oil by Davines and Luxury Oil by Unite. Apply these when hair is damp before your blow-dry—and you can use a tiny bit when the hair is dry too for extra shine and flyaway control."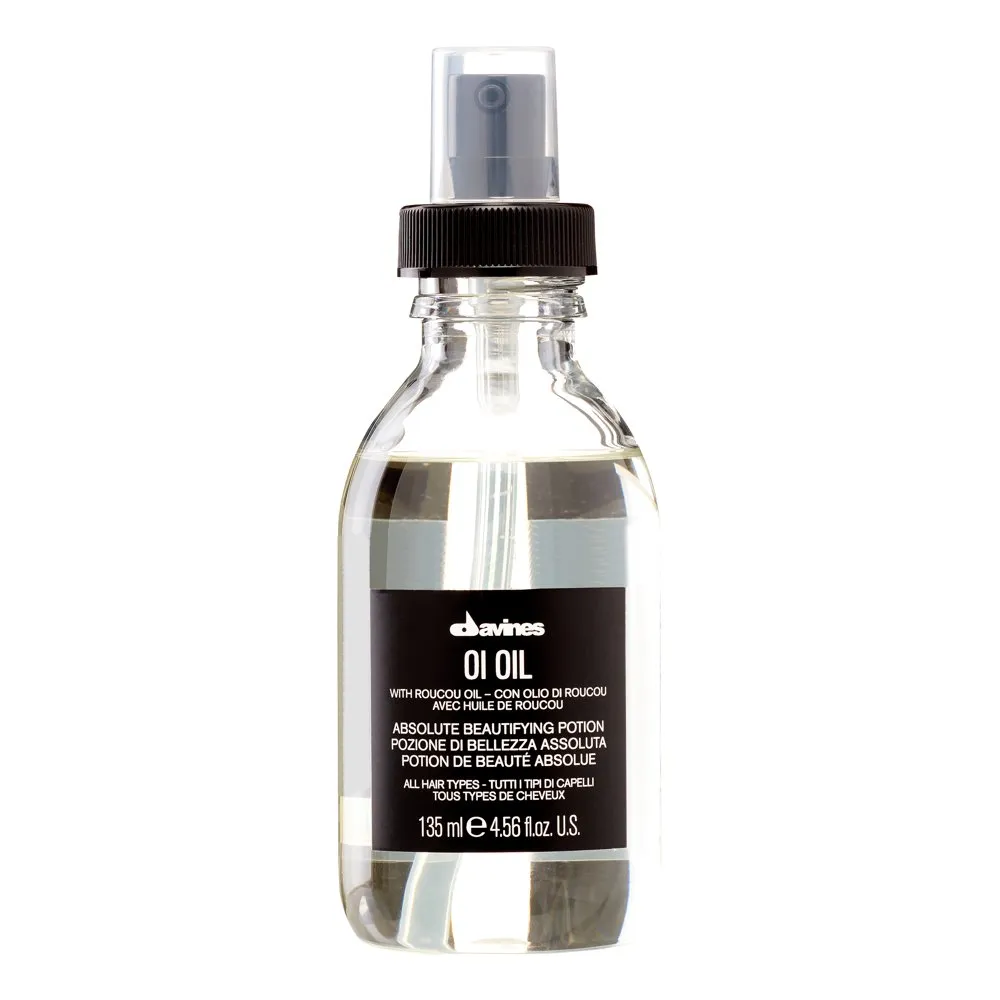 Everett recommends using a leave-in conditioner, mousse, or foam pre-drying for glossy results. "My go-to mousse's and foams include Nairobi Wrapp it Shine and Foam and Oribe Grandiose Mousse," she shares. Both these products give hair added volume and a shine blast.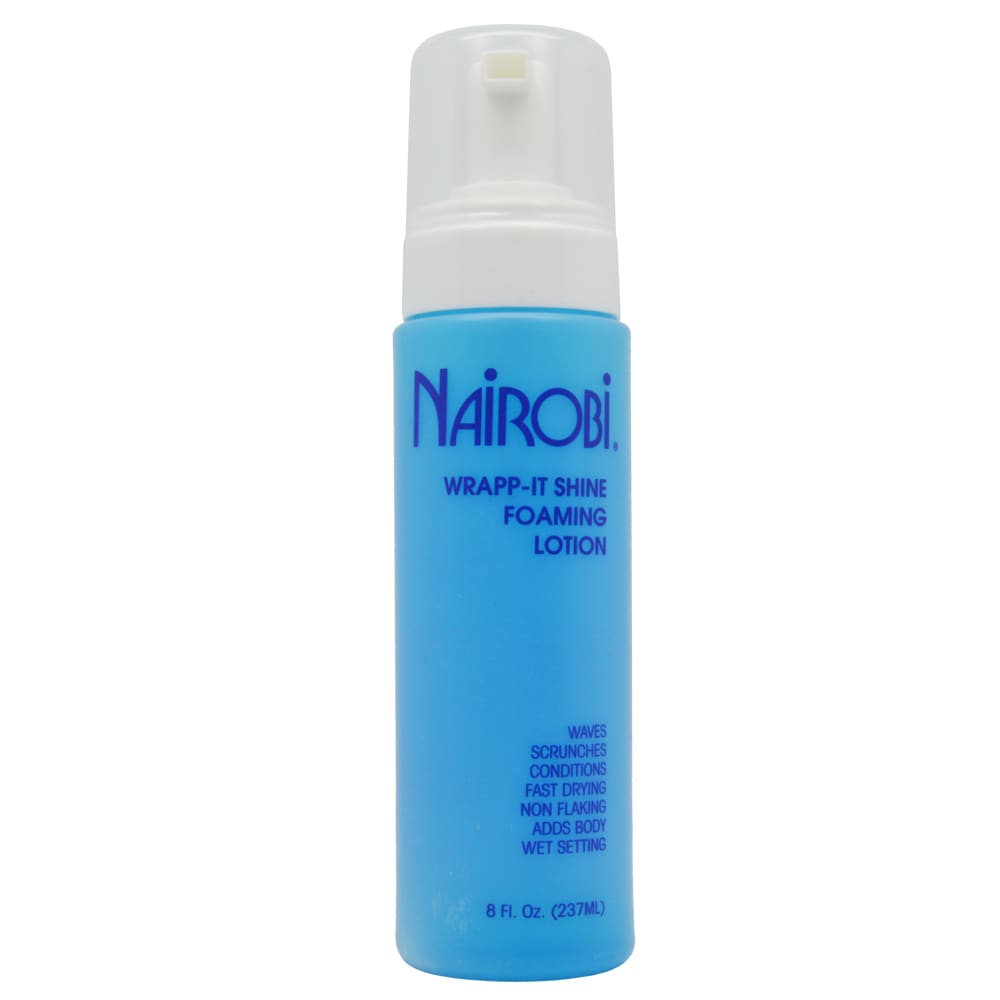 Nairobi Wrapp-It Shine Foaming Lotion
Shop it
Amazon
3. Invest in a high-quality hairdryer.
This tip might sound obvious, but I myself am guilty of expecting low-quality hot tools to do a high-quality job over the years, and I've always wound up disappointed. Investing in a professional-level hair dryer will make all the difference you're looking for, according to stylists.
"The Dyson Supersonic Hair Dryer senses the exit airflow and adjusts its temperature 40 times a second so it will never overheat or cause heat-induced breakage," explains Virginia-based hairstylist, Mary Elizabeth. Hairstylist and salon owner Michelle Cleveland echoes the praises of the Dyson dryer: "Not only does it keep down the frizz but it cuts the blow-dry time down to almost half."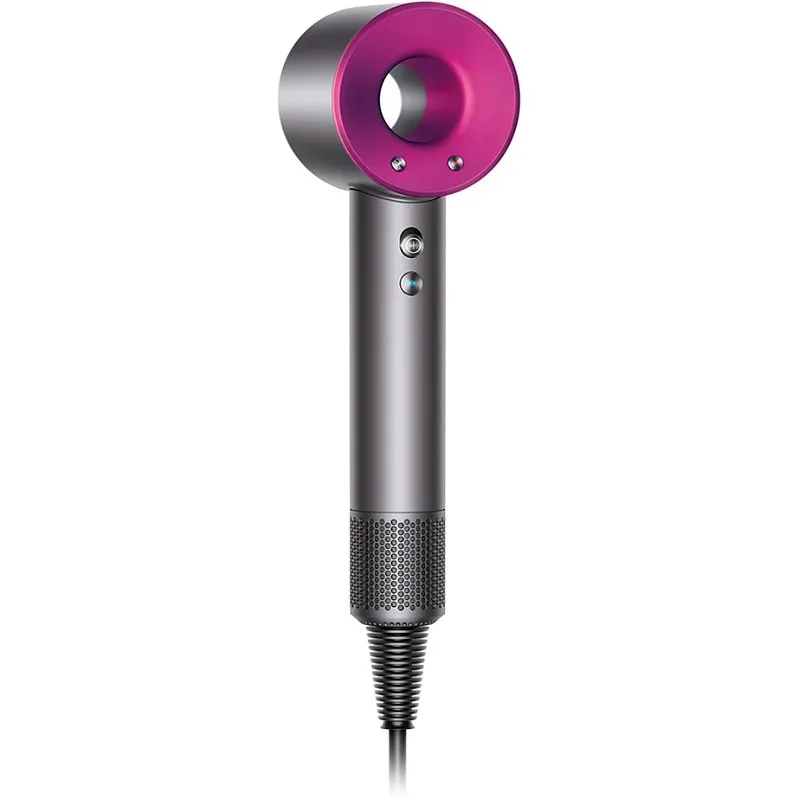 Dyson Supersonic Hair Dryer
$$399
Shop it
Nordstrom
4. Dry your hair in the direction that it grows.
My blow-dry strategy has always been to get the job done as fast as I can, without using any technique. Hairstylists emphasized the importance of aiming the air from your blow dryer in the direction you want your hair to lay on your head to reduce frizz. So, flipping my head over to dry my hair was likely the culprit creating frizz and flyaways for years.
"Direct the air from the blow dryer towards the hair in the same direction that it grows out of your scalp," Cleveland explains. "If you roll the hair around your face in a big round brush, hold the blow dryer above the brush so the air is moving down towards the ground. Doing the opposite causes the air to push the cuticles that surround the hair up and away from the rest of the hair, which ends up creating a frizzy look."
Cleveland and Everett also recommend taking advantage of the concentrator that attaches to the end of your blow dryer for a polished look. "Use the concentrator attachment on your blow dryer to keep the air directed exactly where you want it," Cleveland advises.
5. Opt for either a bristle or ceramic brush.
The type of brush you use while blow drying your hair can make all the difference when it comes to reducing frizz and accomplishing a sleek final look. Rubenstein recommends opting for either a boar bristle brush or a ceramic round brush for the smoothest results. "You should start round brushing pretty early on in the blow-dry," Rubenstein advises. "This will help get the hair extra smooth, shiny, and frizz-free." Elizabeth broke down the round-brushing process for us.
Bestool Boar Bristle Hair Brush
Shop it
Amazon
"With a round brush, lift your hair away from your roots and in the opposite direction from where your hair will live when you are finished," Elizabeth explains. "When you are done drying, turn your dryer on cool and point it down towards your scalp and directly at those hairs that are sticking up."
Editor tip: The Revlon One-Step Hair Dryer tackles the drying and brushing work in one fell swoop. This cult-favorite blow dryer even changed our Deputy Editor's whole haircare routine.
Revlon One-Step Hair Dryer
$29.39
Shop it
Amazon
6. Try a post-drying hair wax or matte pomade.
So, you've done the dirty work and your arms are probably tired from blow-drying your hair. If pesky flyaways and frizz are still making an unwelcome appearance, try using a light spray wax or a matte pomade to calm your hair.
"Once your hair is dry, grab a light matte pomade or a light spray wax and gently brush or spray over the hairs that are still sticking out," Elizabeth explains. "This helps to pull the baby hair in with the other hairs and hide them from sight. Use a light finishing spray to hold everything loosely in place."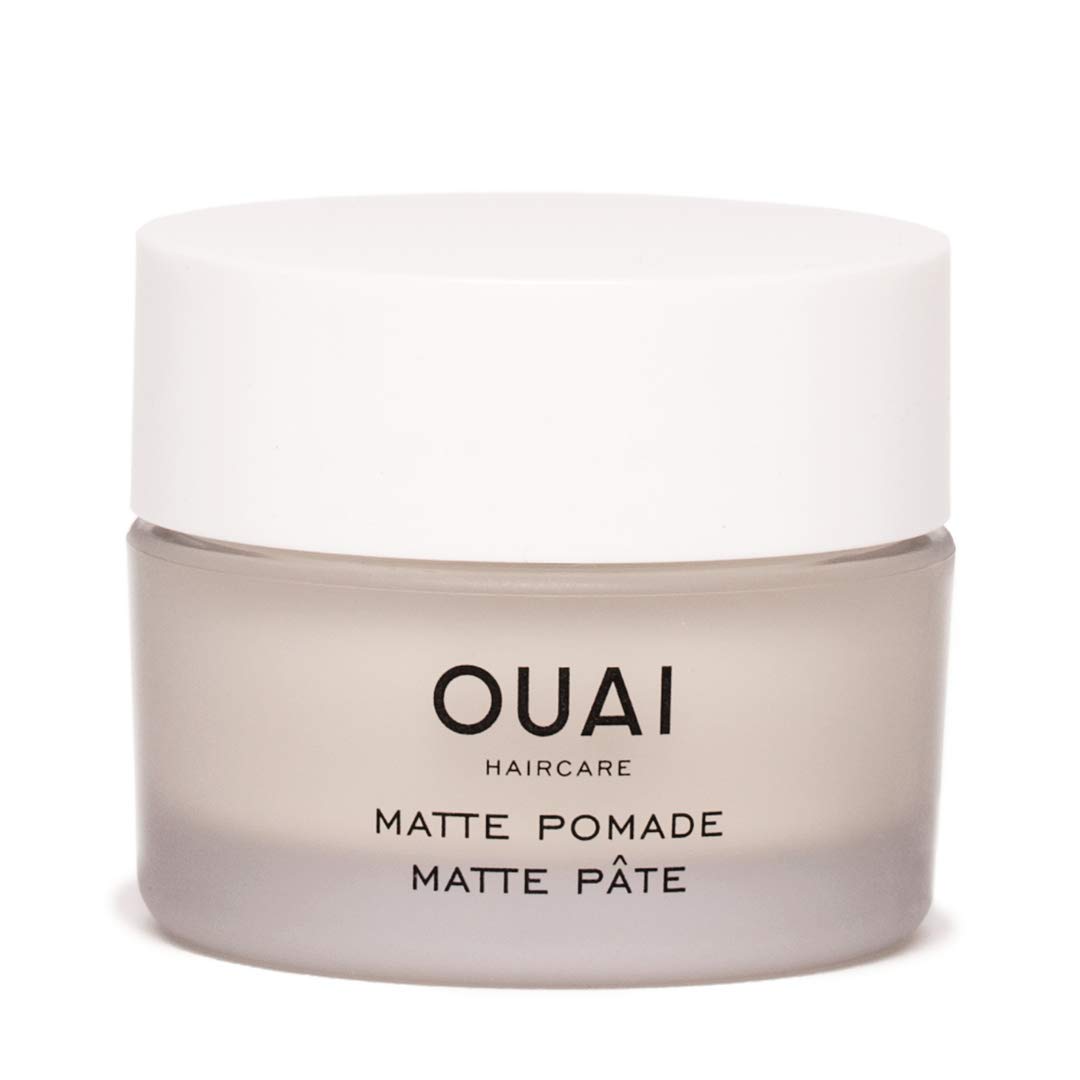 Rubenstein opts for the Oribe Flash Form Finishing Spray Wax to get a sleek, final look. "A quick mist helps the hair stay frizz-free and under control."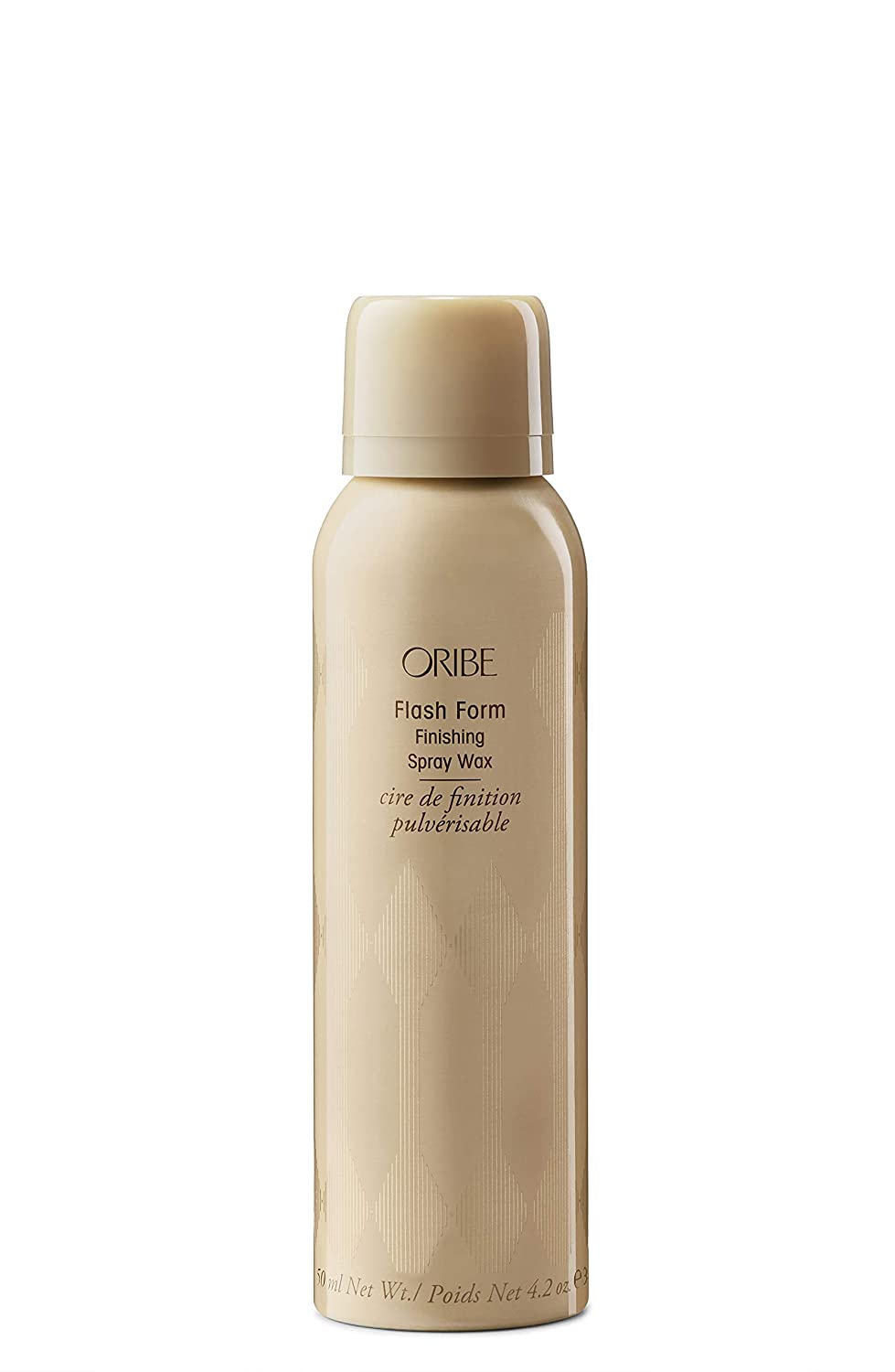 Oribe Flash Form Finishing Spray Wax
Shop it
Amazon
Happy styling!